As creative artists one thing we often do is work tirelessly on our craft. One thing that sometimes get lost is the "business" of the business. Today, on our YouTube channel we released a video from Stage 32ers Sam Estes and Michael Hobe who are sound designers on films such as INCEPTION, THE DARK KNIGHT, INSIDE OUT and more. In this video Sam and Michael go over an important tip on how to get hired as a creative.
And, remember, if you haven't subscribed to our YouTube page, make sure you do so you don't miss any of our announcements!
Listen to Sam & Michael's advice below!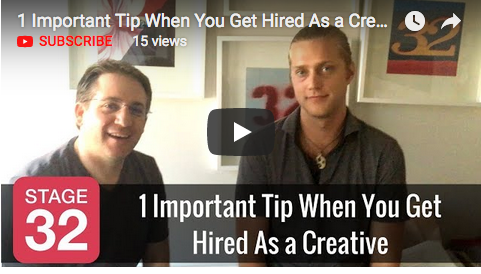 ---
Like this blog post? Please share it on social media (Facebook, Twitter, LinkedIn, email etc) by using social media buttons at the top of the blog. Or post to your personal blog and anywhere else you feel appropriate. Thank you.
As always, we welcome thoughts and remarks on ANY of the content above in the Comments section below...