"I'm not good enough to attend a film or television festival. I don't have shit. All I have is a half written screenplay and another stupid idea about intergalactic robots that survive on small children and peanut butter."
That's what you're saying about your stuff right now, I just know it. You're thinking: 'I'm not good enough'.
You believe what you have is crap. Therefore, because you think it's crap, you stay home and eat Cheetos. Or pizza. Or peanut butter. (Don't eat small children, please.)
I mean, why on earth would you go to a film or television festival when you have no idea who the people there are? Why, in the name of all that is grand and holy, would you step foot in a room with others who have actually acted in things and written things and produced things and composed and edited things?
Why? I'll tell you why. Because you're f*kin' worthy.
Because you have talent. I swear to the Great Television Gods above, you do. And dammit, you deserve to be there.
If you're a creative who thinks they're not 'big' enough or 'good' enough or 'ready' to attend a television or film festival, please pull up a chair. I've got five reasons that might change your mind, and I really need you to listen.
1) Your Idea is Better Than the Next
I don't really think a show about robots and peanut butter is a good idea, but what the hell do I know? I don't think Daredevil is a great show either, but somebody out there did, and as a result, I'm forced to watch it because my husband is a geek about superheroes.
I mean, hell, I wrote a dramedy about a murderous television reporter. What is that all about? Whatever happened to friends trying to make it in the big city, or a bunch of old ladies living together? We gotta add robots and killer reporters to the mix now, too?
There is no doubt that people will love it or hate it. But I promise you that someone out there is going to love the idea you've been toying with. You just have to keep sharing it. The really cool part is that when you share, other creatives offer ideas too, and the next thing you know your mind is exploding and you're running back to your hotel room to write it all down.


2) You'll Learn How to Network
This part is super scary for me. Well, it used to be.
Last year at ITVFest, I cut my teeth pitching to producers https://www.stage32.com/blog/How-To-Network-So-Producers-Choose-YOU. It was horrific. If you can imagine a plane catching on fire in the sky and then spiraling downward at warp speed into a clump of trees, that was my experience.
It was horrific. I barely made it out alive.
Because it was so bad, I hid in my hotel room and watched reruns of The Golden Girls. While everyone else was out getting to know people, I was inside whining about my pathetic life.
But not this year.
This year, I chose to network. I didn't pitch my television pilot or brag about how I ran a 10k the weekend before (and nearly died.) Nope. Instead, I asked those I talked to about them. What do they do? Do they like it? What project are they working on?
What's next?
I simply made conversation.
I took my expectations (to meet the producer of my dreams who wanted to buy my idea) completely out of the picture. And you know what? I met SO MANY great people. I had so much fun. I even found a new best friend.


3) You Get to Run Away
This part is so important to the creative process.
I am just coming off spending five days at ITVFest, the Independent Television Festival in Manchester, Vermont. I left behind my husband, my 14-year-old daughter, and three needy fur babies.
Yes, I missed them. Wonderful human beings (and animals), really. But I also appreciated the time I gave myself to explore the festival.
I was part of a writing retreat. That was cool.
I was also fortunate enough to moderate a panel with this really smart guy named Richard 'RB' Botto https://www.stage32.com/rb. You know him? He wrote a book called Crowdsourcing for Filmmakers http://amzn.to/2zdJnrC. He even built this amazing platform that you're a part of.
In between writing classes, panels, and screenings, I met writers, actors, producers, directors, and content creators that I would never otherwise have the opportunity to meet, all because I decided to run away to Vermont and be curious.
And when I came back to my little cabin in the mountains at night, there was no cat box to clean out and no floor to pick up.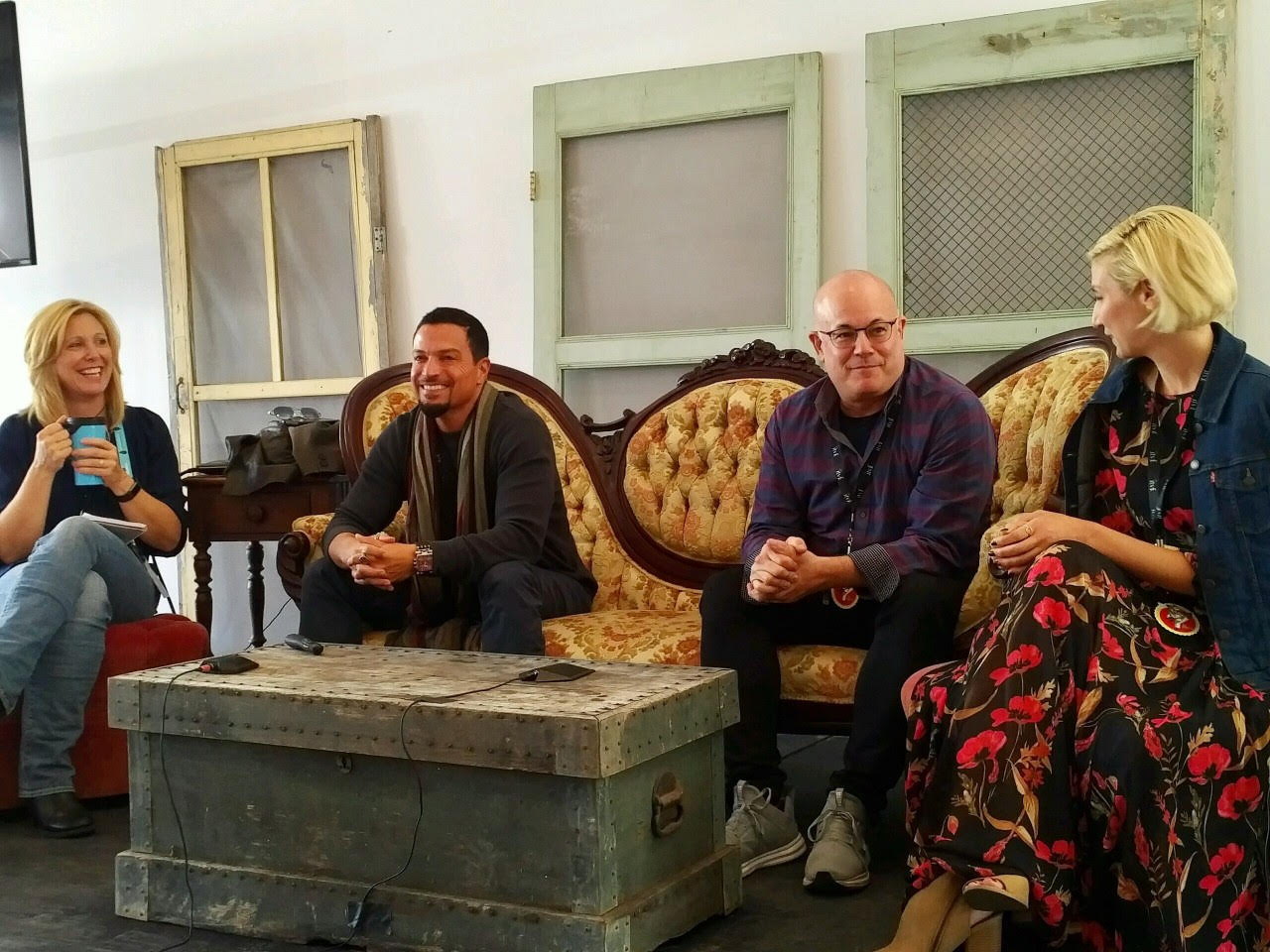 4) You Learn What It's Like
As a fairly new writer myself, there are still lots of things I don't yet know about the business. If you've never been to a film or television festival before, get curious and explore.
Talk to people. Listen to people. Go where they go.
Ask questions. Lots of them. Don't be needy, just be curious.
Find out what it's like to live in New York or Vermont or L.A. or Kentucky or ANYWHERE else in the world, and still have a lucrative and exciting career as a content creator.
Buy someone a drink. Or a cookie. Seriously. I went to a café with another writer and she bought me a cookie. Don't ask me why, but I thought that was really cool. We walked and talked and chatted about stories and passion and writing. She drank tea and I ate a cookie.


5) You're Never the Newest Human There
As green as you think you are to this biz, you can show up at a film or television festival only to discover that there are dozens more that are greener than you.
That's just freekin' awesome.
Look how brave you all are, exploring the unknown and hob-knobbing with those in the know!
Look how awesome you are for stepping up and out like never before!
You deserve a pat on the back. You did something most people won't do. You chose to go to the very place where your heart beats and the creative ideas flow.
You chose to dive, head first, into the land of the unknown. And thanks to those choices, you now have new connections. New friends. New ideas. You have a new sense of purpose, and dammit, no one is going to stop you.


So now only one question remains - where will you go?
Here is a list of options, but Google can help you find the closest film or television festival near you. Plus, I'm willing to bet others will share even more opportunities in the comments below.
Don't decide this isn't for you. It is.
Don't decide you're not good enough. You are.
Don't declare your story idea ridiculous. It's not.
Stop telling yourself the bullshit stories that keep you locked up eating pizza and Cheetos. Believe that robots and peanut butter are meant to be. Find the cash, the heart, and the courage to hit the ground running.
As we round the bend of 2017 and peek at the horizon of 2018, it could be the single greatest thing you do for your creative self.


---
We're excited to bring Joleene in to teach for Stage 32 Next Level Education. Join Joleene on November 9th for her webinar, 3 Ways to Create More Income as a Creative Entreprenuer/Artist. Learn how to use speaking, teaching, and writing to up your income so you have more time to immerse yourself in your passions and profession.
---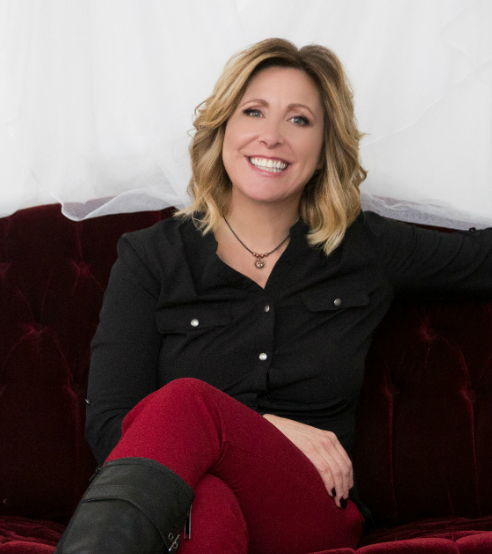 About Joleene Moody:
Today's post comes from Joleene Moody, a screenwriter, actor, and author based in upstate New York. Joleene is also a Stage 32 Content Curator.
(Which means if you have a post idea, you really should reach out to her. She's looking forward to hearing from you.)
Learn more about Joleene at: http://joleenemoody.com/
---
Like this blog post? Please share it on social media (Facebook, Twitter, LinkedIn, email etc) by using social media buttons at the top of the blog. Or post to your personal blog and anywhere else you feel appropriate. Thank you.
As always, we welcome thoughts and remarks on ANY of the content above in the Comments section below...