My agent once told me that he was more than happy for me to write my little character drama about a man who lives a double life robbing banks. He then asked me if I could also build him a time machine back to 1975 so he could sell it. Point taken. Hollywood is a fluid business where trends change in a matter of months. Some genres, in fact, go completely dormant. In 2009 The Proposal, It's Complicated, and Couples Retreat all grossed 100M+ domestically. Know what the highest grossing romantic comedy of 2017 was? The Big Sick. Know how much it made? 42M.
So here's what we know at this moment in time, May 3, 2018.
1)
Rethink Your Romantic Comedy
- It's not dead, just on life support. None of the Big Six Hollywood studios are making them.
The Big Sick
was made by Amazon. The next highest grossing Rom-Com,
Home Again,
made 27M and was made by Open Road. The 3rd ranking Romantic Comedy?
Paris Can Wait
which grossed a mere 5.6 million! What this means is that you don't want to write a big budget Rom-Com. Most of the scenes in
The Big Sick
take place in apartments, houses and the odd comedy club. That scene that you have taking place in Yankee Stadium? What about the desert instead?
2)
Consider Horror!
-
I came to Hollywood as comedy writer. I even sold a few shows. But what a saturated market! And it's always looking for the new shiny kid. Horror is timeless, but more importantly, global.
Jigsaw
made 38M domestically but 65M more globally.
Bad Moms Christmas
made 72M domestically but only 16M globally. That puts Jigsaw at 103M and Bad Moms Christmas at 88M. Why? Fear translates into any language while comedy does not. Additionally, horror is much cheaper to make. The budget for
Jigsaw
was 10M while
Bad Moms Christmas
was 28M. Because of this metric,
everybody
is looking for horror. Not just studios but independent financiers as well. If all of the Big Six studios pass on your Sci-fi movie, game over. But horror? You're just getting started. And it's possible you can shoot the whole thing in one setting. Go see
The Disappearance of Alice Creed
for inspiration.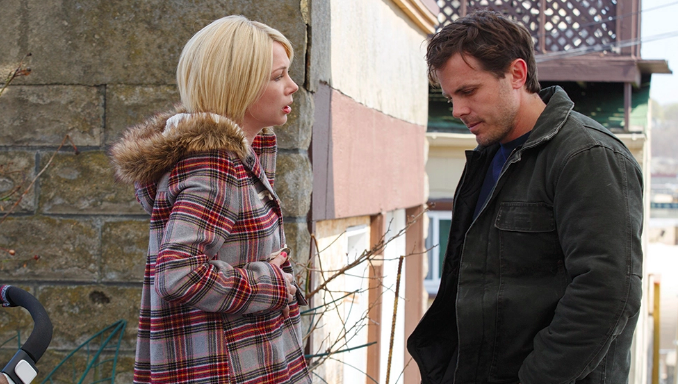 3)
No Character Driven Movies
- These are my very favorite movies. I'd take an Alexander Payne film over just about anything. But he's Alexander Payne. And you and I are not. Most of Hollywood agrees that this is the second Golden Age of television and character pieces best fit there. But what a Golden Age it is! Especially now that they are doing anthologies (American Horror Story, Fargo, True Detective) and limited runs. Consider taking your character-driven story and turning it into a TV show. Each season of
Fargo
is like a ten episode movie!
4)
Nothing About Hollywood
- So many people want to write about this. Why? It's all they know. What this means is that you are going to be competing against the very best writers in Hollywood with
much
more experience than you. Making matters worse, with the exception of
Entourage
, these projects don't work.
Episodes
was an award winning, critical darling by Friends creator David Crane.
The Comeback
had such a cult following that they brought it back 10 years after it went off the air and it still failed. Both hilarious, both did not reach audiences outside of Hollywood. When a genre is done well and fails it is more damaging than when they are done badly and fail.
5)
Female Driven Projects!
The time is right now. The #timesup movement has all the studios rattled and they are gobbling up as many female empowered projects as possible. It doesn't matter if you're a guy. The fact that so many of them are doing well at the box office is only helping.
If this list is disappointing, please check in next month for "5 Things You Need to Know About Hollywood in
June
,
2018." Rom-Com will be back!
About Pete Goldfinger
Pete Goldfinger is a working feature and television writer in Hollywood who written several feature films for Lionsgate and Summit such as
Jigsaw
, which grossed over $100MM,
Sorority Row
,
Piranha 3D,
and has written and sold television shows to all major networks such as
Teenage Mutant Ninja Turtles and Medinah.
---
Like this blog post? Please share it on social media (Facebook, Twitter, LinkedIn, email etc) by using social media buttons at the top of the blog. Or post to your personal blog and anywhere else you feel appropriate. Thank you.
As always, we welcome thoughts and remarks on ANY of the content above in the Comments section below...