People from all works of life live with stress, which has sometimes led to other more serious health issues. This is a personal account of how writing helped me cope with and manage stress.
Corporate Background
I worked as an accountant for several years in a company with offices in multiple countries and clients in different time zones. This was challenging enough in the best of times because of the fast-paced environment and the inherent pressures of the profession. But also at the worst of times when external pressures or unexpected events occurred. Internal pressures were manageable because they were mostly controllable, but external pressures were different. You had little or no control over situations, and they almost always seemed to need immediate attention. These were also usually critical factors to the success of the organization and hence needed to be handled well.
It was amid experiencing many years of these constant pressures that I started writing. I didn't even intend to. I would usually watch old movies that I'd seen a "thousand" times.
Any form of art to me, was simply an elevation of one's hobby or something you did on the side for fun. "Art is therapeutic" my artist friend will say, but I never understood how. I remember that day clearly. It had been a terrible day at work. To de-stress, I was going to watch The Robe (1953) with Richard Burton, Jean Simmons and Victor Mature for the umpteen time, when I saw a pad and pen on the table in front of me and that was it. I'd never even kept a diary or journal before. I don't think financial and strategic plans count.
These are some ways writing helped me cope with demands of my corporate job.
1. Let Off Steam
When I first started writing, I wrote poems. I wasn't very concerned about rhyming. The primary purpose was to let my heart speak in a SAFE place at a very stressful time in my life. Then it became my healing process of sorts. I've never visited a therapist, nor is there anything wrong with visiting one. I just find writing things down, in my case creatively, helps me deal with situations consciously and subconsciously.
It's like lying on a therapist's couch and talking things out. Even sometimes seeing things about the situation that I hadn't noticed before. I first pour out my heart and then I reflect on it. Writing, though now a profession, still does that for me. However, the pressures are different and the stresses are not as much. After pouring my heart out on paper, I would usually feel lighter, less anxious about the next day at work and no longer tense!
2. Character Creation Therapy
Not long after leaning on my writing, I graduated into writing short stories. The part I enjoyed most was character creation. Growing up, I watched a lot of Marvel and DC cartoons. Yes, I love both verses and superheroes were my thing. I would write stories that always had superheroes that looked suspiciously like me, and the villains were characters in my life that caused me unnecessary stress at work! :-D
What can I say, it was a lot of fun. But most of all, I had a SAFE outlet to let off steam and regroup. This was the most fun exercise, because I was in control. It was nice to be able to control those things I could not in real-life, in my created one. The challenge is to make sure you don't confuse make-belief with reality. That could get you fired. Like in one of my stories, the superhero, me, yelled back at the villain who was a difficult and rude client and got her to apologize to everyone before going away.
3. Breaking A Boring Routine
At the time, life/work was a routine. One that I was frankly tired of. The same thing happened everyday like clockwork. So I was fortunate to stumble onto an online platform that allowed people to publish their creative work. After much self-debate and reading a lot of work by others, I put mine out. I wrote about this experience in this Stage 32 blog post. It was a win. An aspect of my life moved forward, and this translated into my work-life. I felt emboldened and energized. I was more decisive and confident in my ability to get things done and felt less intimidated about venturing into unfamiliar projects.
4. Coping With Criticism
Coping with criticism that came from publishing my second work, (please see article referenced above) helped me deal with criticism at work. The two differ for obvious reasons. While online, you have the choice to step away or anonymity; you don't have such luxuries in person. What I noticed were some subtle differences in how I handled criticism. I no longer took it personally. Even if I did, I had a coping mechanism.
I refused to be defensive and found that to help. I apologized easier and asked for help to do better quicker instead of explaining or arguing about who is right or wrong. In short, I exercised what I call ego-management so that we can quickly move from the place of criticism. This worked then and continues to work today. Do I sometimes fall into defensiveness? Of course! I may love superheroes, but I'm only human.
5. Other Benefits
Sometime later, writing became a habit. I no longer wrote just to overcome stress at work, I wrote simply because I loved it. Writing also helped me improve grammar, spelling and most especially punctuations. Report writing at work, which I was bad at and really disliked, improved significantly. Many people noticed and commented on the improvement.
Final Thoughts
Obviously, everyone is different, as are our life journeys. For me, creative writing opened up an unexpected world and helped me cope and manage stress when I most needed it. For others, it could be something else. I never considered writing creatively to be therapeutic, nor understood it when people told me it was. But those first words I wrote were all it took, and the rest is history.
About Inky Egwuenu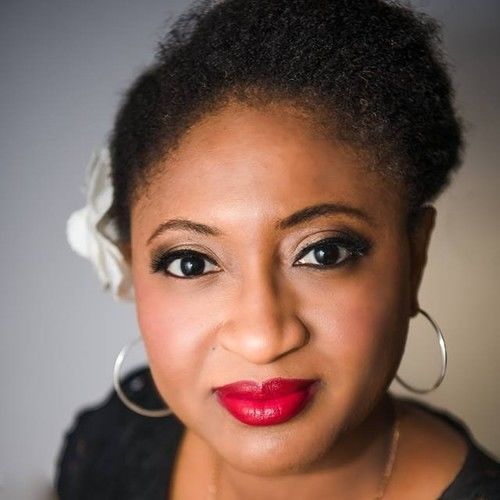 I've been passionate about storytelling for a very long time. The influence each story has on the writer, as well as the audience, is very powerful! I love engaging with every character, subject, place and world that I create and hope all those who follow my work enjoy the opportunity to travel with me on my creative adventures.
Previous Stage 32 Blogs by Inky:
6 Valuable Lessons for Screenwriters Everywhere
4 Ways to Overcome Criticism and Keep Writing
---
Let's hear your thoughts in the comments below!
Got an idea for a post? Or have you collaborated with Stage 32 members to create a project? We'd love to hear about it. Email Taylor at taylor@stage32.com and let's get your post published!

Please help support your fellow Stage 32ers by sharing this on social. Check out the social media buttons at the top to share on Instagram @stage32 , Twitter @stage32 , Facebook @stage32 , and LinkedIn @stage-32 .