As I am in the midst of editing my proof-of-concept short, Orpheus Star, with my editor, I look back on the journey to get to this point. It took over a year to get to the point where I could shoot my proof-of-concept short based on my feature. I had started off the year before spending four months and almost three thousand dollars preparing for a crowdfunding campaign. That alone had given me my first important lesson:
1. Your Supporters & Champions Aren't Necessarily Your Co-Producers
I had been blessed in the last several years to have a handful of people not only read my script and like it but also either give me valuable coverage and feedback on several drafts or passed it along to others in the industry. Some had initially encouraged me to create a proof-of-concept short that I could use to help secure financing to shoot the feature.
When I'd begun planning my campaigns, I'd assumed some of the people mentioned above would be my team. I was wrong. Not a one volunteered to help, with only a few offering supportive text messages from time to time. At first, I was disappointed, until I realized something I'd learned a while back but had forgotten: disappointment comes from expectation and has nothing to do with the reality of the actions (or inactions) of other people. I soon realized I had to just be grateful I had people in my corner who were being supportive from afar, so to speak, and leave it at that.
I did eventually have somewhat of a production team anyway, as I'd hired my camera guy who's shot past several projects for me, an animator and a graphic designer (hence, spending the three grand) and it really was a beautifully put together campaign with a top-notch campaign video that I'd even written and recorded original music for. However, due to an over-estimation of how much I could raise via family and friends, along with a poor choice of platform that didn't allow me to keep whatever amount I'd raised, I fell just ten percent short of my goal and got nothing. I decided to re-launch the campaign on another platform but only raised less than half the original amount, learning the hard way that people are usually hesitant to donate a second time. After several months of not knowing what to do, a super supportive family member took out a bank loan on my behalf to finance the shoot. Suddenly, I was in pre-production!
Just like the two failed campaigns, this phase of the creative process also came with some valuable lessons.
2. Being a Solo Producer Means Wearing Multiple Hats
This seems pretty obvious until you realize you must balance those hats well, like the man in the children's book Caps for Sale. It's also a lot like being a great waiter in a restaurant (back in my salad days I was an average one at best) who can keep an eye on every table in their section and get each patron whatever they need at the moment without losing sight of any one table and causing service to suffer. For me, that meant going from emailing several actors to get their schedule and availability to filling out applications for an insurance quote to starting SAG-AFTRA paperwork to calling back a possible location to get their availability, to responding to resume and reel submissions of DP's and First AD's, to posting craigslist ads for a videographer and extras to calling restaurants to schedule dinners for meal breaks to making lists of props, costumes and craft service food to purchase- all within the span of two hours!
It was pretty insane, and my head felt like it was spinning most of the time, not to mention I was juggling three part-time jobs as well. I made some mistakes along the way, but in the end, I got everything done. Seeing as how nearly impossible it was to get eleven working actors and five locations to sync up (I am embarrassed to tell you how many times I emailed actors with changing shoot dates) scheduling wise, it was a miracle I only had to replace two actors. Then before I knew it, I was putting on my director hat in prep for four non-consecutive shoot days.
The Cast of "Orpheus Star" On Set
3. Trust Your Crew
I had been so used to doing everything on my own that even though I'd hired a highly skilled and competent crew, I was still doing things like setting up craft services or arranging the holding area for actors and extras. Several times, my 1st AD had to tell me to stop and concentrate instead on supervising the set up of the next shot or run lines with my actors. Eventually, I learned to trust that if I saw something that needed to get done I simply had to delegate and either ask my 2ns AD to do it or get one of our PA's to do it.
4. Keep Your Cool When Things Go Wrong
When I get stressed, I tend to get short with people around me. I know this about myself and promised myself I wouldn't be this way on set. But, as circumstance would have it, there were several times where something wasn't working, whether it was the fact that we were behind schedule or that I'd wanted to grab a prop from my car that had just been moved three blocks away due to the studio lot being full, I started stressing, which meant I started verbalizing my frustration.
Again, it was my trusty 1st AD who came up to me and reminded me that I was on set where my cast and crew could hear me. This helped me to gain control of myself enough to calm down and realize, as my 1st AD had reminded me, that everything would be alright and any problem could get solved (excluding loss of sunlight and/or rented studio time, of course).
Donn Swaby Directing on the Set of "Orpheus Star"
5. Be Ready for Anything
On our first shoot day, our first location was a church, which had been offered gratis through a friend of a friend who used to attend the church growing up. Several hours into shooting a woman came up to me and introduced herself as the Pastor's wife and asked me to meet with her in her office pronto. Turns out she had not been notified of the shoot by our mutual contact. I assured her I had been given the verbal go ahead and apologized if there had been any misunderstanding, then went back to set.
A half-hour later, the Pastor shows up and asks to speak to me pronto. At this point, I'm afraid he's going to stop the shoot when we still had several scenes to go. He and I met in the parking lot where he explained how his wife had called him very upset that she hadn't been informed of the shoot and normally charge a fee for rental. When he told me the fee amount, I had to apologize profusely for not being able to meet the sudden demand for payment, as every penny I had was already allotted to the rest of the shoot and that I'd try to give the church some kind of donation in the future when I was able. Thankfully, he was okay with that, and once again, I was allowed to go back to my set and resume shooting.
6. It's Okay if You Make Mistakes
One shoot day, I'd begun to rehearse lines with the cast only to discover, to my horror, I hadn't sent a revised script to one of the actors. Since she'd spent the last several weeks learning her lines with a dialect, she looked me in the eye and said she was not about to learn new lines. Though I was tempted to tell her how important the revision was, I also realized I wanted her best performance and if that meant having her do the old lines, then so be it. With a few cuts and some very minor revisions, we still made it work and the scene cam out brilliantly (she is a class-act pro after all. As they say, being a director is ninety percent casting- cast the right actors and your job becomes infinitely easier)
Donn Swaby Directing on the Set of "Orpheus Star"
7. Know & Follow Set Protocol
Though I'd directed stage plays and a few short films, this was my first time with an actual decent sized crew, so it's fair to say this was a somewhat new experience. At one point I was unhappy with the lighting and asked the Gaffer to make an adjustment. My DP came up to me a moment later and asked me to not speak to the Gaffer but rather tell her first and she'd speak to the Gaffer.
Consequently, when my DP had a problem with one of the actors talking too much in between takes, she asked me to speak to them about it rather than say something herself. Thus, I learned there is a protocol to how things are communicated on set for a reason, as it helps lessen miscommunication and allows set dynamics to operate more efficiently.
8. Don't Just Feel Gratitude, Express It, and Often
I made sure to tell every single person on my set, whether they are cast, crew, or extras, how grateful I was to have them there with me, helping me create my project. Each day I concluded our full cast and crew set-orientation meeting by thanking them for bringing my story to life. My film is all about love, forgiveness, and redemption and I wanted my set to be full of love and gratitude.
During the course of the shoot week, I even sent out emails to everyone thanking them for making the journey with me. In turn, these people gave me their all, shooting full 12-hour days, with some days requiring locations moves, all for a fraction of what they would be paid on a higher budget project.
I truly had a great experience shooting this short and I know all the time and energy put into it will pay off in the manifestation of a beautifully made short film at the very least. The lessons I'd learned will benefit me on my next project, where I am sure, if I am open, new lessons will make themselves available to me. I hope sharing these lessons learned may help others on similar journeys as artists. After all, we're all here to help each other evolve not just as artists, but as human beings in this miraculous experience we call life.
About Donn Swaby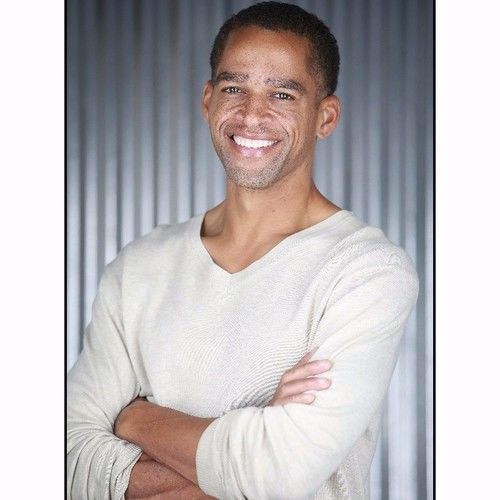 I wrote the feature film, Buds for Life, which was distributed to video in 2008. I also wrote, co-produced and starred in the short films Wedding (Selection - Stories by the River Film Festival, available on Amazon Prime), The Two Professors (Nominee for Best Picture- Azure Lorica Fan Film Awards), Star Wars: The Mission, Guns in the Posters, The Date and The Forum. My articles and blogs have been published on The Huffington Post (huffingtonpost.com/author/donn-swaby) and donnswaby.wordpress.com. My feature length articles, restaurant and music reviews have been published in meltmagazineforwomen.com and entertainmentvoice.com. My children's picture book, "You're Everything Everywhere All the Time", is available on Amazon.
---
Let's hear your thoughts in the comments below!
Got an idea for a post? Or have you collaborated with Stage 32 members to create a project? We'd love to hear about it. Email Taylor at taylor@stage32.com and let's get your post published!

Please help support your fellow Stage 32ers by sharing this on social. Check out the social media buttons at the top to share on Instagram @stage32online , Twitter @stage32 , Facebook @stage32 , and LinkedIn @stage-32 .