I have been a full-time actor for 34 + years. When I first started in the industry, I knew nothing and had no connections. It was very difficult breaking in. I did things by trial and error and spent money on things that were not helpful. It took me years to finally understand what both actors and models need to do in order to give themselves their best chance for success.
So far, I have been booked 1,275 times in acting and commercial print projects. I was cast in a recurring role on House of Cards, and have worked on projects including: Mr. Robot, Halt & Catch Fire, Irresistible, Project Almanac, Law & Order: Criminal Intent, The Wire, Philomena, Gotham, Molson Beer, AT&T, McDonalds, Acura to name a few.
Below are my 8 tips to help you Kick-Start your acting career in 2021. Be sure to watch the video that goes with each tip for the full breakdown!
What Does it Mean When a

Casting Director Asks an Actor to Change Their Audition
It is easy to feel bad or paranoid that the casting director hates your audition if asked to make an adjustment during your audition. However, you will learn what being asked to make a change in your read really means in the video below.
What you Should Ask & Wear when Meeting an Agent
You are interviewing the agent as well as being interviewed

If something doesn't feel right during the interview, trust your instincts

Always keep in mind that you can get work without an agent, but an

agent can't make a living without actors and models
3 Things Actors Can Do

to Increase Your Chances of Booking the Audition
Nothing can guarantee you a booking. But doing these 3 Things can increase your chances of having success.
Submit your audition as quickly as possible (or arrive early to in-person auditions

Follow the instructions! Slate and label your auditions clearly, and to the specifications of the Casting Director

Be reachable - include contact info on your resume, reel and/or website (and actually check and respond to your emails)
You can still have a successful audition without booking the job.
Should an Actor Write Their Own Monologue?
It is true, you want and need to be able to connect with your monologue, so writing from you personal experiences can be extremely helpful. However, you should not write your own monologue.
When selecting a monologue, make sure the character in the monologue is right for your age and type. Also, make sure there is something interesting happening with your character
Should Actors Accept Film or TV Extra work?
There is no "correct" answer to this question. It is a personal decision. If you are interested in being considered for actual roles, then you will want to limit the amount of extra work you accept.
Make sure your Acting/Modeling Job is Legit
You need to do some research if you booked a job on your own (i.e. not through a trusted agent). Not only do you need to make sure the job is legit, but that you are also getting paid the proper amount for the project.
Great Question for a

Casting Director
Asking a casting director the right question can help your audition tremendously. Any question that will help your audition, is a question the casting director wants to hear - they do, after all, want to love your performance.
Tips for Shooting Self Tape Auditions for Home
Even before the pandemic, many casting offices were taking auditions online. This gives them a much wider pool of talent to choose from (an exciting development for those that don't live in the major markets like LA or NYC!). Here are some of my tips to making your self-tape audition look and sound as good as your performance.
About Aaron Marcus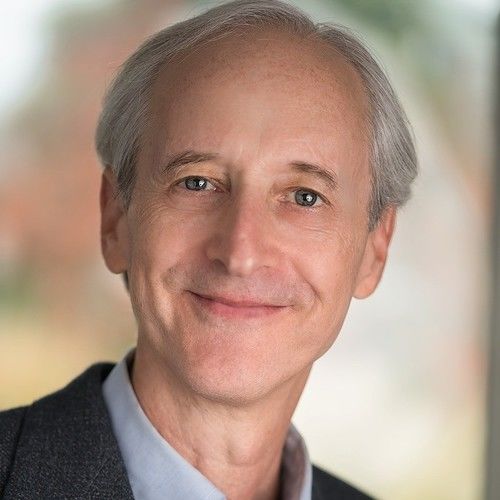 Aaron Marcus, has been making his living as a full-time actor and commercial model for over 3 decades. To date he has been cast in more than 1,200 projects. Aaron had a recurring role on the Netflix show House of Cards, and worked on Gotham, the Jon Stewart film Irresistible, ABC Pilot, Heart of Life, Mr. Robot, Rectify, Halt and Catch Fire as well as Dr. Stephen Leopold, on NBC's show Do No Harm. He was cast in films such as Philomena, and worked in Atlanta on the feature Project Almanac. You have seen him on Law & Order: Criminal Intent, The Wire, Fishbowl and Buck Run.
Aaron has been cast in ads for companies such as: Disney World, AT&T, Molson Beer, StarKist Tuna, Coca Cola and McDonald's.
Aaron is the author of How to Become a Successful Actor and Model. It is considered by many to be the most comprehensive and helpful book for actors and models. He has given over 600 workshops spanning 3 continents as well as offering private acting and modeling online mentoring programs.
Get more acting tips from Aaron from his YouTube and Website.
---
Let's hear your thoughts in the comments below!
Got an idea for a post? Or have you collaborated with Stage 32 members to create a project? We'd love to hear about it. Email Taylor at taylor@stage32.com and let's get your post published!

Please help support your fellow Stage 32ers by sharing this on social. Check out the social media buttons at the top to share on Instagram @stage32online , Twitter @stage32 , Facebook @stage32 , and LinkedIn @stage-32 .