We are inviting 1,000 Stage 32 members to join us LIVE this Wednesday, November 19, 2014 at 1pm PST for a FREE webinar
On Stage with RB
. To register,
click here.
(***NOTE: Less than 175 spots remain as of this morning***)

RB will be covering some of the latest and greatest site features, speaking to members of the community and spending at least 90 minutes answering questions about the industry, your chosen discipline and just about anything else that's on your mind. Plus, RB will have on 2 special guests!
Chris Boardman (6-Time Emmy winner, Academy-Nominated Composer/Arranger)

6 time Emmy Award winner and Academy Award nominated Stage 32 member, composer/arranger Chris Boardman will join RB for a fun discussion. Chris received an Academy Award nomination for
The Color Purple
, 6 Emmy Awards, 13 Emmy nominations, ASCAP and BMI awards and multiple platinum records for work with such iconic artists as Quincy Jones, David Foster, Steven Speilberg, Julie Andrews, Shirley MacLaine, Barbara Streisand, Marvin Hamlisch and Josh Groban.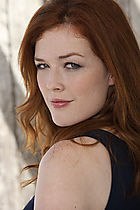 Stephanie Wilcox (Development Executive, Whiplash, Nightcrawler, Black Box)
In addition, RB will welcome VP or Development and Production at Rumble Films, Stephanie Wilcox to chat about all things industry! Prior to joining Rumble, Stephanie was with Bold Films where she helped produce Sundance Award-Winning film
Whiplash
, and one of the year's most successful indie films in theaters now,
Nightcrawler
, as well as ABC's
Black Box
.
After the guests, RB will open up the webinar to a live Q&A session with our members - any and all questions about the craft, the industry and your specific discipline are welcome.
We encourage you to join this LIVE webinar, which takes place Wednesday, November 19 at 1:00pm PST. The first 1,000 members who register will have FREE access to the live webinar. If you cannot make it, don't worry, you'll still be able to see the webinar for free On Demand in our
EDUCATION
section.
To register for On Stage with RB, click here!
---
Like this blog post? Please share it on social media (Facebook, Twitter, LinkedIn, email etc) by using our social media buttons at the top of the blog. Or post to your personal blog and anywhere else you feel appropriate. Thank you.
As always, we welcome thoughts and remarks in the Comments section below...