Good Morning Stage 32 Community!
There have been so many great success stories pouring in from community members all over the world, who tell us about their projects being requested, meetings being scheduled, and writers being signed through Stage 32. One story in particular caught my eye, and I just had to share it with you. It comes to us from Stage 32 Member Russell Chan.
Russell was born in China. He grew up writing short stories and won several awards throughout high school. After high school, he emigrated from China to Canada and studied filmmaking and screenwriting at York University.
As with all screenwriters, Russell faced a lot of adversity and rejection in his career. "It takes a long time to learn all of the aspects of screenwriting," Russell said when we spoke. But he kept working and honing his craft. After writing his first project, 'Til We Meet Again, Russell continued to write and, to date, has completed five screenplays.
"I love writing different genres," Russell explained, "I wrote an action-adventure, thriller, and I even wrote a musical with 27 original songs. That was a first for me."
For Russell, getting out of his comfort zone is a way to stretch himself creatively. "The way to improve yourself is to try something you've never done before. That's how you find out your potential."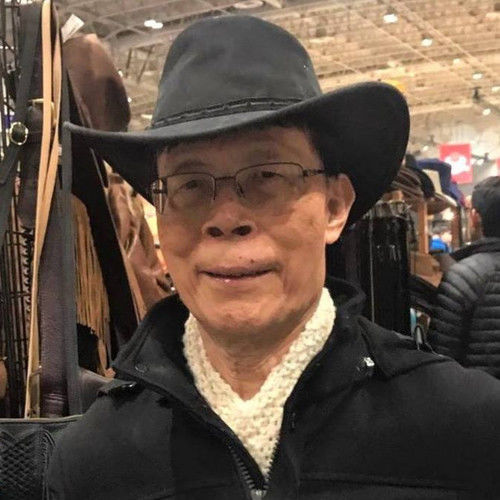 "You need to keep going. The moment you stop, you're done," says Russell Chan
Russell's hard work and tenacity paid off when he pitched 'Til We Meet Again, to Kevin Christoffersen of Cobalt Capital Ventures during a Stage 32 Pitch Session. The project is about a Chinese architect who takes an American musician to China in order to find a cure for a seemingly incurable disease. As Russell says, "it is about Chinese culture in conflict - and in harmony - with Western culture."
"I sent the pitch to Kevin. He liked it and requested the script. It took two weeks maybe, and he wrote back and said he liked it."
"I enjoyed reading the script in its entirety." Kevin stated in his correspondence with Russell, "The Confucius philosophy dialogue came across as the strongest element to the overall story for me in terms of takeaways and learnings."
Kevin Christoffersen of Cobalt Capital Ventures
Kevin invited Russell to Skype call and, half way through the call, offered to option the screenplay!
"It is the beginning of hopefully a wonderful relationship. We are talking to potential financiers in different countries," Russell told me.
This is such an inspiring story for so many reasons, but what I love most, is that Russell immigrated to Canada from China to pursue his dream of storytelling. Despite the adversity he faced while writing and creating, he kept challenging himself and to explore his potential. And even as he continued to write other projects, he kept coming back to revise and develop 'TIl We Meet Again.
For Russell, there is no such thing as giving up on your dreams. "You need to keep going. The moment you stop, you're done."
That is the sort of dedication that it takes to succeed in the film industry.
Please join me in congratulating Russell and Kevin on this project. We wish you the best of luck moving forward!
---
Like this blog post? Please share it on social media (Facebook, Twitter, LinkedIn, email etc) by using social media buttons at the top of the blog. Or post to your personal blog and anywhere else you feel appropriate. Thank you.
As always, we welcome thoughts and remarks on ANY of the content above in the Comments section below.
Got an idea for a post? Or have you collaborated with Stage 32 members to create a film?
We'd love to hear about it. Email Joleene at joleene@stage32.com and let's get your post published!