If you've shot a film and either edited it yourself or watched an editor do it, than you know that editing different shots together can create a whole new meaning not already present in the original shots.
It's called the Kuleshov Effect, and when it was birthed in the early 1920's by soviet filmmaker Lev Kuleshov, it changed the way filmmakers told their story. According to independent filmmaker Mark Duggan, actors can learn from this historic, cinematic effect, and apply it to their own acting.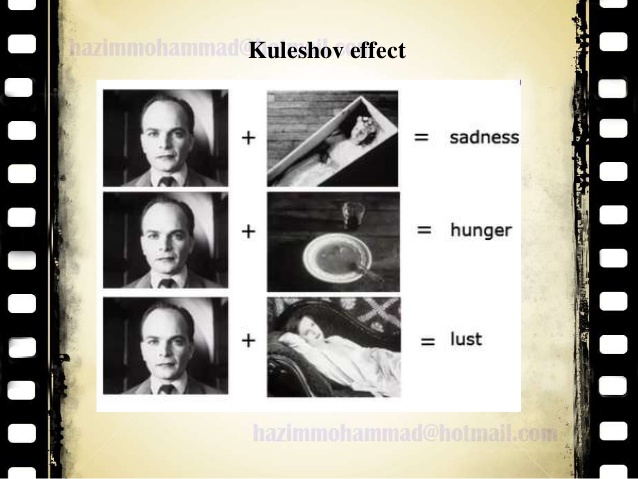 That would mean, after spending thousands of dollars on acting classes, and, in order to put this concept into play on set, the actor would essentially have to do "nothing" to bring new meaning not already present in the original shots.
If that ticks you off as an actor, talk to Robert De Niro first. He agrees with this acting technique. So does Mark Duggan. They believe that doing a lot really means doing, well, just a little. They also believe filmmakers can get more punch from their cast if pro actors understand this.


Click below to learn more about
what Duggan is presenting to actors:
Less is More Than Enough: Acting and The Kuleshov Effect

---
Like this blog post? Please share it on social media (Facebook, Twitter, LinkedIn, email etc) by using social media buttons at the top of the blog. Or post to your personal blog and anywhere else you feel appropriate. Thank you.
As always, we welcome thoughts and remarks on ANY of the content above in the Comments section below...