Katie O'Reilly is changing the way the world views people with disabilities.

She's writing them onto the stage, leaving their disabled stories out and normalizing them with the same hopes, fears, dreams, and realities that any other human being would face.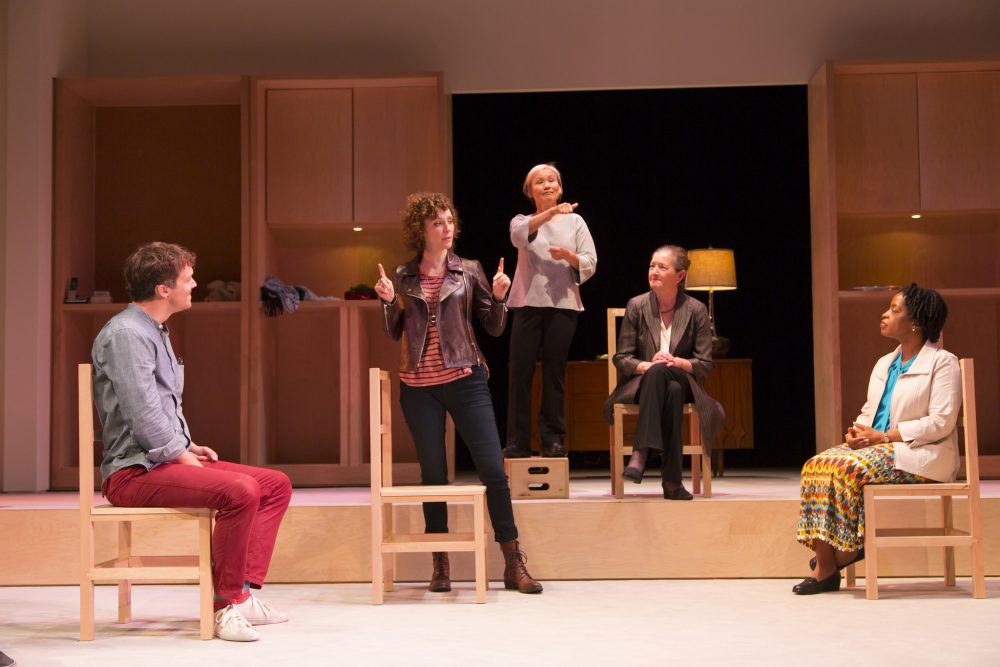 A hearing-impaired actor uses sign language during a stage performance.


The playwright said, "Disabled characters are often metaphors or tropes, representing very negative aspects of what it is to be human. So you're evil personified, or you're piteous or you're helpless, or, since the 2012 Olympics, it's gone the other way, we're inspirational."
The world needs more inspiration and acceptance, don't you think? And O'Reilly sees this. Learn more at the link below.
Read The Full Article Here:
I Write Disabled Characters Who
Aren't Evil, Piteous, or Helpless
---
Like this blog post? Please share it on social media (Facebook, Twitter, LinkedIn, email etc) by using social media buttons at the top of the blog. Or post to your personal blog and anywhere else you feel appropriate. Thank you.
As always, we welcome thoughts and remarks on ANY of the content above in the Comments section below...