So you're working on your first action packed short, feature or pilot with martial arts, bullet hits, and smashed walls? Or maybe it's a horror with gory falls and feints? Or it's a car crash in a serious drama? Or maybe even is simply just pushed by a passing pedestrian and stumbles to the ground?
For my last project, "I Miss Us," I entered the domain of stunts and I was equally excited and terrified. My previous productions had mostly been room drama's, sci-fi's, or projects heavily dealing with visual effects. This was new territory that can be a huge production booster or a production killer if not executed properly.
Click Here to Watch Behind the Stunts of "I Miss Us"
I was fortunate to have some professional guidance through the production and it provided some key points to follow that I encourage to anyone who is pursuing stunts in their next project that I'd love to share with you! But first, here is some back story on how this project came about.
Back in February, myself and two of my best friends snuck away to Panoche Hills, CA for a quick overnight camping trip and bonfire. The location is breathtaking. Rolling long grass hills, partly cloudy, burning sunsets, and most of all, crystal clear night sky. If you are looking for an inexpensive filming location with a lot of production value, I HIGHLY recommend it. Of course there is a catch… no bathrooms, no cell service. Completely off the grid. Perfect.
"I want to shoot a movie here."
The next day I presented a script to one of my best friends and producer, Sean O'Hare (Lucky Fifty, Christmas Tradition), and the epic humans from Legion Films, Stephen Turturici, Danny Burke, and Marc Barats who all saw the potential to make something really fun. A romance between two people through the ages that presents itself as one type of genre before completely flipping into another. Flash forward 4 weeks, 20 covid tests, and 6 lbs later, the slate clapped on the first shot of production. We were in it.
My initial (low budget) approach to the story was to use more camera trickery and less practicality. Quick cuts, whip pans, and the like. But I wanted more for the production and I was lucky enough to have help. If you are ready to make your next big stunt production, follow these steps to make it better than you expected.
Panoche Hills set for "I Miss Us"
1) SAFETY
Any stunt you plan on doing big or small, the actor or stunts person needs to walk away unscathed (physically AND emotionally). To best do this, you need people at the helm who can see what potential obstacles you'll encounter. "Sacrifice your body for the shot" is not a mantra to live by. The frame will live on, but will you still have all of your limbs?
Cue Gabe Rios (The Matrix 4, Notorious Nick, The Rookie, Mayans), an incredible human, wonderful actor, and solid friend. While on the hunt for the actor to play the skeezy and threatening character, CHAD, my friend Gabe Rios offered to audition. Not even 10 seconds into the video submission did I exclaim, "Welp, that's Chad!" before calling him to let him know he had the part.
We jammed on ideas. He saw more potential for the stunts through his wealth of knowledge and experience. We could throw someone through the air, drag this character along the ground, drop this actor in the fire. We were excited, but he always circled back to, "If we can do it safely."
Gabe Rios Behind the Scenes of "I Miss Us"
2) THE BIG ONES TAKE A VILLAGE
Now that we had all of these stunts imagined, it was a matter of execution. Our budget was small, but our passion could take on a giant. We needed to ask for help. By pure luck, we didn't have to go far.
Legion Films read the script and saw a way to elevate the project even further, and Danny Burke saw the best way. Just my luck that one of my dear friends happens to be a rigging extraordinaire. His wealth of past experience working with San Jose Rep, Berkeley Rep, and many others, shined.
With their truss, rope, and pulley system it was the perfect match with Gabe Rios as a Stunt Coordinator. But even that system required many individuals focused on their tasks to safely combine the system and stunt action together.
The fully built truss required eight people to move it around the location, two people to counterweight the stuntman, and at times two assistants to support. The scope of this thing was growing. Keep an eye on the scope of your stunts and work with your Stunt Coordinator to safely set realistic expectations.
This would have never been possible without the help of Gabe's fellow stuntman Nick Noble and Clifford Winokan who braved the 34 degree (26 degree windchill) all night shoots to give their talents to the production.
Our Amazing Crew Moving the Stunt Truss
3) TEST TEST TEST
I cannot emphasize this enough. Testing the stunts is important not only for safety, but for helping you understand where the camera should go, how the stunt can improve, and it will help you save time on set.
We tested some of our stunts at Legion's studio in Sacramento. What we were able to determine was the speed of the setup, the amount of people required to complete each stunt, and how to hide the making of the sausage.
4) USE THE CAMERA TO SELL THE SHOT
My brother in film Jay K. Raja always says, "It doesn't have to look like anything, it just has to look like something!" In a way he is right! Have you ever taken the time to look at the random odds and ends that make up the production design of Star Wars: A New Hope? Or have you noticed how many tense negotiation scenes in TV take place in a warehouse, ship yard, or somewhere where there are many objects to fill the foreground and background to make the scene feel more busy? It's using the set to your advantage.
When working with stunts, it's important to use the camera to your advantage. Choose your angle, hide the missed punch, the pulled kick, the rope on the ground. With the fantastic eye of my bestie and director of photography, Jerome Stolly (The Bumbry Encounter, Murder Bury Win), we were able to find the right perspective.
For one of our stunts, CHAD would be tossed back and into the air. The truss system allowed us to hoist Gabe backwards and upward 16 feet by 14 feet. When looking through the camera at eye level, the throw didn't look that exciting. However, once we place the camera almost at waist height, Gabe was suddenly sailing into the abyss.
5) SOME STUNTS REQUIRE POST PRODUCTION
Knowing that we were using ropes to toss and pull character's through the air, we knew that using night was to our advantage, but sometimes you still see the rope. Removing these items will fall under visual effects, and if you don't know much about them or how to shoot these stunts for the post production work flow, you need a visual effects supervisor.
Enter Kevin Lee Loader (Padmavyuha, Quarantine in Pink), the man, the myth, the legendary editor and visual effects artist. Loader has spent the past 15 years refining his craft, and saw the hiccups we may encounter while in production.
With assistance we were able to map out additional assets to capture:
A clean slate of the scene without the actor and the rope system

Stills of the actors in the production lighting

A shot of the character without the rope attached to them for reference
Our Rig for "I Miss Us"
Some closing thoughts…
Stunts are exciting, and looking back on my first project with them, I am thrilled with the results. I would happily direct another project with more if I had the chance. I am even more thrilled that our team came through the project unscathed with no injuries. I hope that some of these tips may help guide you through your project and elevate it to the next level as they did for me!
Check out the first of our three Stage 32 exclusive behind-the-scenes into our project, "I Miss Us" on how we did certain stunts and check back for more BTS and tips for your production!
About Roth Rind: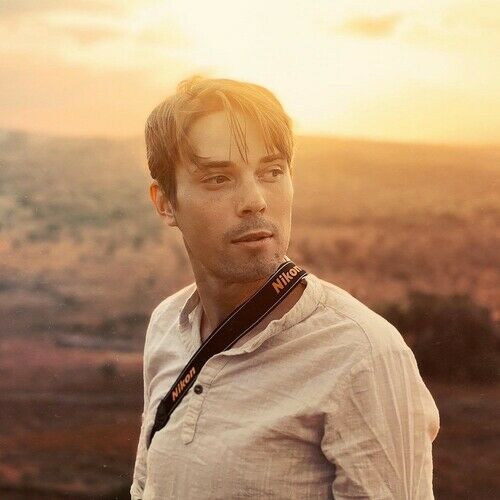 A California based writer, director and producer, Roth has been creating commercial, streaming, and scripted-content since 2007. He has brought his creative campaign expertise to such brands as Apple, Samsung, Western Digital, Land Rover, Tesla, GoPro, and more. His streaming content has been featured on Good Morning America, Right this Minute on CBS, the BBC, ABC 11, Buzzfeed, and National Travel. His scripted content such as THE BUMBRY ENCOUNTER, THIS IS FINE, CHRISTMAS TRADITION, and IMAGINATION, has made the rounds at many prestigious film festivals such as Raindance, Cinequest, Palm Springs Shorts Fest, Boston SciFi, and found its home on Amazon Prime, Roku TV, Short of the Week, and Youtube TV.
Currently Roth is creating scripted content for Legion Films, including his new project "I Miss Us," and several new productions coming later in 2021 and 2022.
Previous Stage 32 Blogs by Roth:
Creativity in Quarantine: How I Made a TV Show During Lockdown
What Have You Been Creating in Quarantine?
---
Let's hear your thoughts in the comments below!
Got an idea for a post? Or have you collaborated with Stage 32 members to create a project? We'd love to hear about it. Email Taylor at taylor@stage32.com and let's get your post published!

Please help support your fellow Stage 32ers by sharing this on social. Check out the social media buttons at the top to share on Instagram @stage32 , Twitter @stage32 , Facebook @stage32 , and LinkedIn @stage-32 .