Paddington
has been receiving pretty good reviews, which in turn has made me feel pretty good. It's satisfying to see all that hard work and those long hours appreciated across the world. Especially when it's your first real feature film experience.
The animation company that brought the Bear from Darkest Peru to life is British-founded VFX company Framestore, known for their work on major films such as the
Harry Potter
franchise,
Golden Compass
,
Robocop
,
Guardians of the Galaxy,
and most recently for their groundbreaking achievements on
Gravity
. So naturally, it was fairly daunting when I managed to nab a position on the team.
It had always been my goal to work on a feature film as an animator. Having spent a few years in children's television and documentaries, I felt it was time to pursue the whole reason I'd wanted to animate in the first place. I'd been told by friends and co-workers that film is a different beast to television work, but even with that foreknowledge, it was still a major step up from what I had been used to.
On my first day there, I was handed a copy of the script to read, which I raced through in no time. It was an easy read, and it was easy to imagine the film as I was reading it. The first time I saw footage come back of the dailies, I did get a sense of being on something special. Of course, all the footage we saw had no bear- that was our job; to bring to life a character that audiences would believe is really there.
As I mentioned, working on film is different experience than television. Television has a fast turnaround, which has the knock-on effect of sacrificing quality over quantity. Of course, if you're part of a good team (I want to quickly give a shout out to Blue Zoo here), a very creative studio can use those limitations to their advantage. Film, on the other hand, needs the time to make it look GOOD. After all, the film is going to be seen on a huge screen and Paddington has to interact believably in a live-action environment. You need animators, lighters, technical directors, teams to make the fur interact the correct way... in short, you need a strong team to pull it off.
The guys I worked with had such an attentive eye to detail and would scrutinize every piece of the shot to within an inch. It was definitely unnerving at first when they would pick my work to pieces, to the point where I even felt it was being nitpicky for the sake of it. However, as one of my leads pointed out to me, "even if it's on screen for less than a second, if it doesn't look natural, the audience will know." And he's right; audiences are the toughest critics to please, and even if they know nothing about animation, if it doesn't look real, subconsciously they will pick up on it.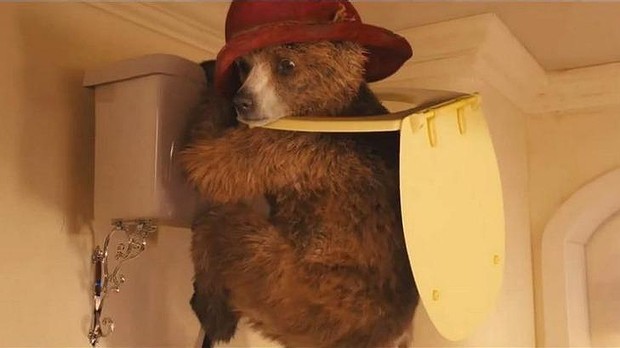 The biggest challenge that everyone faced on the film was the late departure of Colin Firth as the voice of Paddington, which drastically altered the schedule. It was a mad rush to find a replacement, and there were a few nervous whispers from other animators, even the seniors, who were concerned the film might be put on hold. Everyone has fallen in love with Ben Whishaw's take, but I can still hear Firth's voice coming from that bear.
Of course, the bear had a lot of dialogue, so there was a lot to get through in a shortened schedule. Thankfully, this is where my background in television schedules really came in handy. Of course, it is all down to the supervisor and the team of leads and seniors who coordinated the project. Having a cool head in charge really helped everyone believe the project would be finished.
It's definitely interesting looking back now and remembering how the film evolved during the editing and post-production process. A number of key sequences actually came about during the post-production phase, often causing last-minute changes and whole new shots being invented. And of course, on the flip side you would spend months on a particular shot, only for the director to decide that the shot is no longer integral to telling the story. But such is the nature of film. It evolves and changes. Overall, it was a fun project and a huge learning curve. It really has opened up opportunities to work on other projects.
I won't pretend I have the answers to all animation questions, but for those who want to pursue a career in animation, especially in features, there are a few bits of advice I can give:
1) Work hard. It is a business, after all.
You will do long hours, especially in film. There's a myth (or at least there was when I started) that animation is literally a 'Mickey Mouse' job, all play and no work. I can assure you that this is NOT the case. You will work long hours and you will work hard. But if you love animation, you will enjoy it.
2) Have an amazing show reel.
This goes without saying. After all, film companies want the best people on their project, and you have to show that you have the skills needed to meet the project requirements.
3) With regards to courses:
There are a number of courses out there such as Animation Mentor, iAnimate etc., which are online courses where you are mentored by industry professionals. However, these courses can be very expensive and there is never a guarantee of work afterwards. I did animation at university back in 2001, and it took me two years afterwards before I found my first job. Back then, the courses mentioned above didn't exist, so I broke into animation through sheer attrition, using the book
Animator's Survival Kit
by Richard Williams as a jumping off point, and worked on my reel whilst doing night shifts stacking shelves at Sainsbury's. It was through this I was fortunate enough to land my first job on a documentary show. But film always eluded me, so I went back to school, in a way. I was very fortunate to have made a few contacts along the way, and through one of my general discussions with my good friend Steve Brown, kindly offered to coach me as I worked on my own test pieces. It was through this that Framestore took interest. I owe Steve so much.
4) Have a thick skin.
This goes without saying, but you have to be tough. Creatives can be fickle and tricky to work with. There were a few on Paddington who were very temperamental, but that's par for the course. You have to understand that this is a labour of love, and these people are trying to help you get better. So you have to be able to take criticism. Constructive criticism, I might add.
5) Lastly enjoy yourself.
It goes without saying for any job, but have fun doing what you love. After all, what's the point in doing something if you don't enjoy it?
---
Like this blog post? Please share it on social media (Facebook, Twitter, LinkedIn, email etc) by using our social media buttons at the top of the blog. Or post to your personal blog and anywhere else you feel appropriate. Thank you.
As always, James is available for remarks and questions in the Comments section below!