We hear all the time from many of the 500+ executives we work with here at Stage 32 that short films have become a huge part of their recruitment model when searching for new talent or ideas which can be stretched to feature length. Over the last couple of years, we've polled thousands of filmmakers who are members of the Stage 32 community and asked them what they most need to move the needle on their careers. Of course, the first answer was money! But the second answer was access/exposure/distribution. This, we can help with.
In this DIY, control your own material world, legions of filmmakers are turning to short films to have their voices heard. Further, with more and more film festivals adding short programs into their lineups and with so many filmmakers shooting short films as proof of concept to showcase their talents, short films are finally getting the attention they deserve.
2018 Short Film Program Winner, Terez Koncz
We are proud to open up our call for entries for the Fourth Annual Stage 32 Short Film Contest. Last year's contest produced entries from Stage 32 members in 42 countries and resulted in a curated program of 7 incredible and well received short films (made by filmmakers from 4 countries). Our winners are now repped at Verve, Echo Lake, UTA, Kaplan Perrone and more! The short film program has been featured to critical acclaim in Variety and Indiewire.
This year, we're excited to introduce our all-star lineup of judges:
Miranda Bailey, CEO Cold Iron Pictures (Swiss Army Man, Diary of a Teenage Girl)
Christina Campagnola, Agent, APA
Kevin Parker, Talent Manager, Artists First Entertainment
Terez Koncz, 2018 winner of Stage 32 Short Film Program
The top 5-10 winning short films will:
Be screened theatrically internationally at 2 film festivals in a special Stage 32 Shorts Program - at the 2019 Raindance Film Festival and the Oscar-qualifying 2019 Hollyshorts Film Festival
Be screened online to a worldwide audience on Stage 32 in a special global event
Be showcased to over 500 executives who work with Stage 32
Grand prize winning director will be flown to Los Angeles or London for his or her film's screening, plus participate in a live Q&A with Stage 32 Founder & CEO Rich "RB" Botto
The Stage 32 Short Film Contest gives you the opportunity to show your chops and shine by providing access to some of the top executives in the business and exposure to film festival and worldwide online crowds. We wish all who enter the best of luck!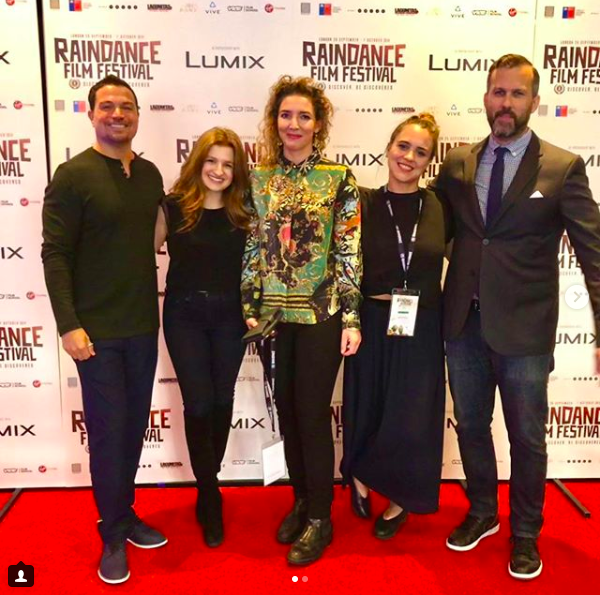 ---
Like this blog post? Please share it on social media (Facebook, Twitter, LinkedIn, email etc) by using social media buttons at the top of the blog. Or post to your personal blog and anywhere else you feel appropriate. Thank you.
As always, we welcome thoughts and remarks on ANY of the content above in the Comments section below...