Yes! Stage 32 DOES work...
Just thought I would offer encouragement and some light in the darkness that is the year 2020. I come to you from the great state of Texas.
I joined Stage 32 over a year ago, after years of trying to make connections. If I remember correctly, the first feedback I received ended with, "Writer needs to READ MORE scripts to understand what a GOOD script looks like". Ouch. Yes, he put "READ MORE" in all caps. I was devastated and thought that maybe writing wasn't for me.
I kept thinking to myself, "This is never going to work". I'm just a "regular person". I don't live in LA, I don't have any to connections to anyone in the industry, and a script that I spent a year developing was just deemed awful.
Hit a crossroads. Either I could stop doing what I love because somebody told me I needed to get better, or I could actually get better. I chose the latter. So I spent the rest of 2019 reading and working on my craft. Writing really is like a muscle. The more you use it the more intuitive it becomes.
I would consistently submit my scripts for coverage/ consultations and would incorporate new lesson learned with each redraft. Eventually, both of my pilot scripts got Double Recommends. It got to the point where the execs that I spoke to would tell me how great of a writer I was and how great the script was, and then nothing would come of it. I would get their contact and I would never hear from them again. It got incredibly discouraging.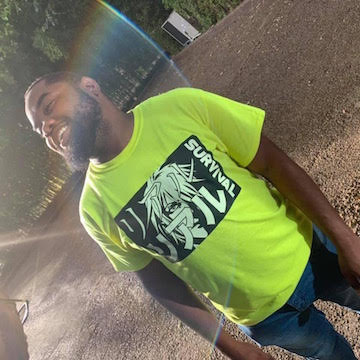 Cameron Tendaji has reason to smile! TWO Pilots received shopping agreements through Stage 32
It wouldn't be till October 2020 where I finally found a producer - through Stage 32 no less - who believed in me and saw the potential in what I could achieve. She is attaching herself to both of my pilot scripts and will be sending me a shopping agreement to sign this week.
I guess the bottom line is, the emails that we get sent from Stage 32 every day aren't lying. Stage 32 does work. You have to be consistent, read and write constantly, and be strategic. If you connect with an exec that likes your script and they give you their contact, stay in contact with them (within reason).
Keep them updated on your success. Let them get to know you as a person and a writer. Send them other material that you have been writing if they ask. If you don't connect, move on. Find people who are genuinely interested in not just your work but YOU as a person. That is the key.
I wish you all the best of luck. Read scripts, write all the time, perfect your craft, and network!
---
Let's hear your thoughts in the comments below!
Got an idea for a post? Or have you collaborated with Stage 32 members to create a project? We'd love to hear about it. Email Taylor at taylor@stage32.com and let's get your post published!

Please help support your fellow Stage 32ers by sharing this on social. Check out the social media buttons at the top to share on Instagram @stage32online , Twitter @stage32 , Facebook @stage32 , and LinkedIn @stage-32 .