This is a true story.
I was waiting to audition for a commercial. The door to the room opens, and the casting person has his arm around the guy who was auditioning before me. The actor was a big, bald guy, all muscle. The casting person was patting him on the back, telling him how great he was, and making sure they had his contact info. When I was called, I wanted to say, "Look, if you love that guy so much, I don't even have to read for you." Despite that feeling, in I go.



The casting person seemed highly uninterested in me, I did my audition and went home. I figure the part went to the big guy. But lo and behold, they cast me.
On set, I asked the director about my audition during lunch. He said that he didn't react much to what I did because I perfectly did whatever he asked, so he didn't have any notes. I thanked him, and then I said that it seemed to me that they loved that big guy that went in before me. He said, "That guy? We were scared to death of him! We just wanted to get him out of there as fast as we could!"
Every assumption I made about the audition was wrong.
OK, so how is this supposed to be FUN when you have to face stuff like that? Given all the uncertainties of the process, how can this be anything but an anxiety-ridden mess?
Well, actually it doesn't have to be. And really, you may find that most of the weirdness comes from your own burning desire to get the part than it does from the industry. Don't get me wrong, there are strange things about this process and it certainly can feel like they've stacked the deck against you. I've certainly felt that way at times. But in order to make it livable, and even fun, I've found a few ways to turn the tables. See if this helps.
The Basics
I am going to assume that you have the basics of the business already set up:
You have headshots and a resume.
You have signed up for the audition services such as LA Casting and Actors Access, and have completely filled out your profile.
You are actively (read: daily) submitting yourself for the jobs you can do.


Preparing For The Audition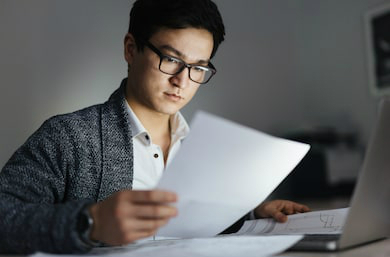 There are lots of people who provide information about how to do this, and far be it from me to steal their thunder, so I won't spend much time on this. For me, the most important things to remember when preparing for an audition are:
I memorize the lines. I never go in without knowing it cold. Period.
I have to understand what is happening in the scene I'm doing. It's much easier in commercials, but sometimes when I'm reading for TV or film, I have to figure out what the lines mean, and make them my own.
I think through a couple of ways that I might do what I've been given, so that if I'm given a note or correction in the room, I'm ready.
I try to really like the material I'm reading. I do better in the room, and with the audition in general, if I first think to myself, "This would be fun to do!" I've had the experience where I go in thinking that the material is badly written. Never works out well.
For commercials, if you know what the product is, you can YouTube the product and see what the tone of their campaigns typically are. It helps you prepare.
For TV/Film, if it's an existing show, again it's good to see the tone, pacing, etc. For film, I like to IMDb the director and/or writer and look at what else they've done, so I am prepared.
Most importantly, have fun preparing the material. Get excited about the possibilities. This is acting, and it's why you chose this profession, remember? So make it fun, make it your own, and enjoy it!
The Big Day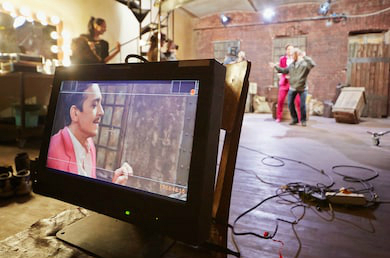 When I have an audition, I get there 30 minutes before my call time for a few reasons:
First, I live in Los Angeles, the traffic capital of the world, so I never know when something will go wrong on any freeway. I really hate the anxiousness I feel when running late, too, and it makes me make bad driving choices (you traffic cops know what I'm talking about).

Also, you never know what the parking is going to be like when you get there so you want to have plenty of time to park safely, legally, and with enough time to walk in without looking like a crazy person.

Lastly, I like to get there early enough that I can comfortably arrive, sign in, and relax. I take a few breaths, and celebrate the fact that someone thought enough of me that they were willing to see me.
I also like to chat with some of the other actors who are waiting. It helps me remove any nervousness I might be feeling and warms me up to get in the room. Of course, there are some actors who don't like that – they're either doing last minute preparations or they just view you as competition. (That's small minded in my view, but I digress.)

Really, if you do the work before you arrive, you shouldn't need much preparation. You should just be there comfortably. I like to get there and joke around with whoever I can. This is part of what can make it fun, and enable you to just relax and enjoy the ride.
When They Call Your Name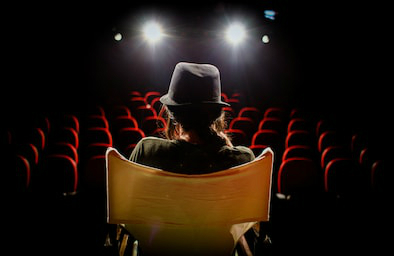 Here it is. The moment.
I walk into the room, having already convinced myself that I have the part, that I deserve the part, and that no one else can do this as well as me. Most of that isn't really true, at least not all the time, but having those thoughts helps me make a solid first impression.

Aside from assessing my acting ability, I believe the people casting me also want to see if I'd be good to work with, so I come in like I own the place (not egotistical, just relaxed, confident, and demonstrating competency). If it's a call back and there are a bunch of people in the room, I say hello to the crowd, and I play it like it's a live performance for an audience. Sometimes I joke around with them too – I've said things like, "Did everyone get enough snacks?" Just to make them laugh, but I feel that it also puts me on even footing with people who are evaluating me.
Here's another way I joke around. They'll often say, "You will read with Bob." (Or whoever is in the room.)
I've said, "Really? Is there no one else?"

But in a way that they absolutely know I'm kidding (especially Bob has to know that, by the way), and after the audition, I always tell Bob that he's done a great job. Sure, it's insouciant, and maybe others might think it's too much, but it's my personality. I suggest you do something that really represents who you are; so that they get to know you and that you have fun doing it. In other words, I'm trying to change this from a scary intimidating event, to a social event. I'm having fun.
Before I read, I typically try to ask one or two simple questions. I do this to demonstrate that I am engaged in the work, not just throwing away another audition. When reading for a film, they rarely say WHERE (what city) this is taking place, I often ask. I also ask about the history of my character, to give it a little more flavor. I keep the questions simple, and to the point, but you'd be amazed at how many times I've asked a question and the writer or director has to really think about the answer.
Do Your Thing

Of course, when reading a scene, give it your best and commit to it as if it's being filmed right then and there. Goes without saying, right? Again, lots of people talk about this already, so I won't spend too much time on it, but I will add one thing: After I've read the part, I sometimes ask if I can improvise a version for them. I do this because it's a great way for them to see a little more of me than anyone else. They can also see that I can improvise (a vital skill these days), that I understand the character, and I can bring it to life. It gives me a little advantage, and I have been cast because I've done that. And, since improvising is fun, I get to have a great time during the reading.
When It's Over, It's Over



After you've read and they thank you, then you have one job. Get the hell out of there as fast as you can. In fact, if you vanish quickly, as if you have somewhere else to go (even if that "somewhere to go" is back to where you live so you can watch cartoons), go as if you have to get there in 10 seconds.

First, this suggests to the casting people that you have more going on than just their project, that others are interested in you, and that they should think of you as a working professional. Second, it keeps you from saying something stupid that could cost you the role. You want the work you've just done to speak more than any offhand comment you might make.
I've also learned to do something after an audition that keeps me very sane...
As soon as I leave the audition, I completely forget about it. I don't hope, hope, hope, and pray, pray, pray that I got it. I erase it from my mind, and think about the next thing.

Let me explain why:
I have come to understand that I will never know why I do or don't get cast. There have been auditions where I left thinking that I nailed it, that they loved me, and that I'm going to get the job, only to find that they never call me again. Other times, I've thought that they could care less that I was in the room, and I've booked it. You can never tell what they're looking for. You may have done a great read, but they had a different look in mind for the character – a different age range, a different emotion, a different hair color, height, or anything else. Honestly, now if I think I've nailed it, I don't get it, and if I think that they didn't like me, I often get cast, or minimally I get called back.
And the hard part, especially early in your career, no one ever tells you why you didn't get it. You could spend hours and hours (and lots of money) trying to work out why you didn't get something. You might as well try to thread a needle blind folded while diving 10,000 into the Black Sea. Stop trying to solve a riddle without any clues. Just get the next audition.


In Summary
Here's a quick review of how to make this more fun.
Remember, this is what you wanted to do, so enjoy it.
Make your preparation fun and exciting.
Enter the room already owning it, and treat it like a social situation.
Get out as fast as you can.
Don't think about it, just think about how you'll get another audition.
Are we having fun now? I hope so. Good luck and break a leg!



Dan Jablons started in improvisational theater in the 1980's in NYC at the National Improvisational Theater. Since then, he has performed all over the world, with his most recent credits including Curb Your Enthusiasm and several national commercials for Lil Caesars, Crest, Samsung, and Microsoft. He is also a musician and a writer. Dan has had plays produced on both coasts.


---
Like this blog post? Please share it on social media (Facebook, Twitter, LinkedIn, email etc) by using social media buttons at the top of the blog. Or post to your personal blog and anywhere else you feel appropriate. Thank you.
As always, we welcome thoughts and remarks on ANY of the content above in the Comments section below...