Don't forget this Wednesday, September 23 at 1pm PDT is the FREE monthly online webcast hosted by our Stage 32 Founder and CEO, Richard "RB" Botto. Join us for the September Edition of On Stage With RB by registering here!
Joining RB will be special guests - a literary manager from top management company BenderSpink as well as a leading global acting teacher who's clients are repped by CAA, UTA, Gersh, ICM and more!
Scott Stoops, manager at BenderSpink

Scott is a manager at BenderSpink who recently sold a pilot to CBS and was instrumental in signing the comic book publisher Aspen Comics. Scott reps a variety of emerging writers and filmmakers whose films have played in festivals across the world. He also represents several directors who have done short films that were turned into feature films. Scott has sold projects in both television and features. Prior to Benderspink Scott was with Paradigm in the Feature Literary Department.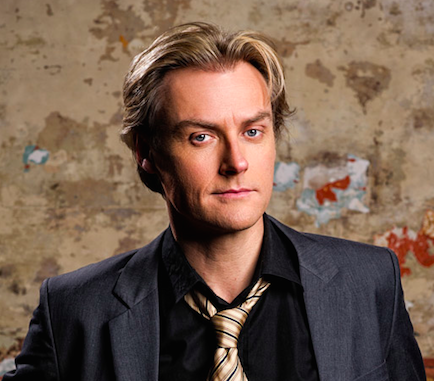 Paul Barry, international acting coach with clients at CAA, UTA, ICM, Gersh and more!

Paul is an LA-based Australian actor, director, writer and acting teacher. Aside from coaching award-winning Australian actors, Paul's current and former clients have taken lead and guest roles in US productions, such as The Pacific, Shameless, NCIS, Spartacus, Greek, Dollhouse, Hercules, The Cape, Revolution, Teen Wolf and many more.
Clients of Paul's are repped by: CAA, UTA, Abrams Artists Agency, The Gersh Agency, ICM Partners, Paradigm, and managed by: United Management, Principal Entertainment, Brillstein Entertainment Partners, Untitled Management, having worked at: MGM, CBS, NBC, C20th Fox, MTV, ABC and more…. Paul has taught in the vicinity of three thousand actors over the past 19 years, in both Australia and America.
Needless today, it's going to be one incredible webcast. Don't miss out - spots always fill up, so make sure to register now by clicking below!
---
Like this blog post? Please share it on social media (Facebook, Twitter, LinkedIn, email etc) by using social media buttons at the top of the blog. Or post to your personal blog and anywhere else you feel appropriate. Thank you.
As always, we welcome thoughts and remarks on ANY of the content above in the Comments section below...