Our week-long celebration of our 3 year anniversary continues today with a look back at the best of the early days of the Stage 32 blog. If you missed yesterday's celebration entry, click here.

I've been a creative my entire life. From acting and voice acting to producing to screenwriting, the journey in the pursuit of success in each discipline was never the same. There were no official "rules" to get to where I wanted to be. But that's the wonderful thing about being a creative, the journey, if handled with passion, confidence and focus, can be just as rewarding (sometimes more so) as arriving at the destination.

Further still, learning of other creative's journeys, the smooth paved roads and the bumpy dirt forest paths, can provide an education unto itself. Cautionary tales, success stories, the falling, the rising, the commitment, the lessons, all provide a source for inspiration when viewed with wide-eyed optimism. This is exactly why we started the Stage 32 Blog.

From very early on, our award-winning blog was graced by some amazing talent sharing equally amazing tales. Today I share some of the best of our early days.


Rex Pickett
I met Rex right after we launched the site. I showed him around the joint and asked him if he'd like to write a blog for the community maybe speaking to his writing of the novel Sideways and his experience watching the movie get made. "I got just the thing," Rex said. "I've written a nearly 50 page account I planned to publish in a special edition of the book. How would you like the exclusive before it gets printed?" Yes, please.

And what a story it is. I urge everyone to read it. It's worth noting the since Rex gave us this exclusive, he's been quite busy. First, he wrote the sequel to Sideways called Vertical. It's fantastic. I can't recommend it enough. Then, Rex adapted Sideways for the stage. It had a sold out run in Santa Monica and recently completed a longer, more elaborate run in La Jolla. Now there are bigger plans for the play. Could Broadway or The West End be in the cards? Time will tell.

In the meantime, pour a glass of wine (but no f*cking merlot!) and read Rex's fantastic My Life on Spec: The Writing of Sideways
Doug Richardson
Another awesome insider story came from screenwriter, author and my dear friend, Doug Richardson (Die Hard 2, Bad Boys 2, Money Train, Hostage). Doug is a raconteur and a half. His stories have stories. Don't believe me? Check out his awesome blog at www.dougrichardson.com or read one of his terrific novels.

Doug has written a couple of blogs for Stage 32, but this was the first. Here, Doug takes you in the trenches at "just a quick rewrite" for Bruce Willis and company in Writer Held Hostage.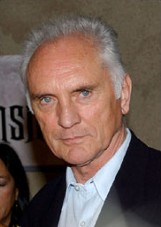 Terence Stamp
So I get a call one day from Stage 32 member Roy Street. Seems he and his brother, Richard, work directly with Terence Stamp. Terence has reached a point in his life where he wants to give something back, to pay it forward. He loves what we're doing with Stage 32 and would like to answer any questions the community has. Would that be cool?

Let me think about it. Uh-OK.

What a gent. A world class actor with class oozing from his pores. So thrilled was he with the experience, he offered up this testimonial:

"I was not born into the age of technology. There was nothing like Stage 32 available to the hungry young artist. Support and connections were made in the foyers of theaters or at the local pub most frequented by actors and directors, mostly out of work. Stage 32 is a gift of the new age, a cyber connection that works on so many levels. Bravo to Richard and his crew. Aim high and life will support you." - Terence Stamp

Thanks for supporting us, Terence. I'm eternally grateful and thankful.
Judi Levine
Judi Levine and her husband, Ben Lewin, produced (Ben also directed) The Sessions, a film with humble beginnings which made a splash at Sundance and then on the indie circuit. It also scored an Oscar nomination in the lead actress category for Helen Hunt (John Hawkes was robbed). Judi was kind enough to share the entire ride in Our Year of Living Famously, an incredibly relatable journey for any independent producer.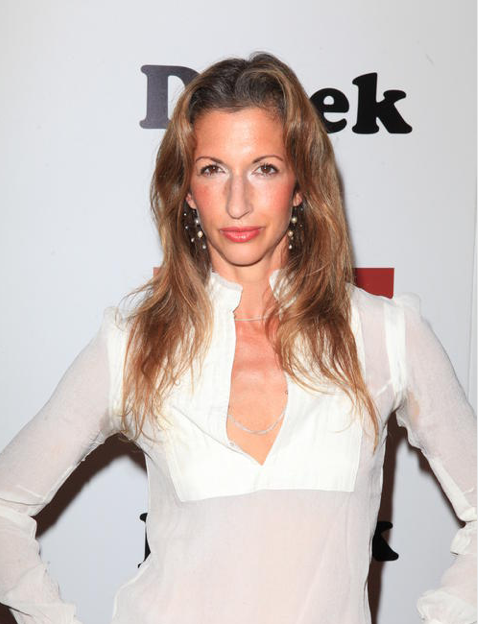 Alysia Reiner
I simply can't say enough about the beautiful, talented and inspiring Alysia Reiner (Orange is the New Black, Sideways). In one of my all time favorite blogs, Alysia shared some heartfelt advice blog for actors, baring her soul in the process. Shed. Create. Book The Room. was and remains one of our most popular blog entries. And deservedly so. Get inspired.
Stunt coordinator and actor, Tom Proctor has had one remarkable journey after another it seems. Tom transitioned from stunts to acting appearing in some of the biggest films and television shows in recent memory including Guardians of the Galaxy, Django Unchained, 12 Years a Slave, True Detective and Sons of Anarchy. In his blog for Stage 32, Tom takes us on one of his journeys of how he got started as a stuntman to working with Quentin Tarantino.
OK...You have some reading to do! Get inspired. Get motivated. And if you enjoyed, be sure to leave some comments for our guest bloggers!

And remember, there are so many other terrific blog entries not highlighted here. You can always find them all in the archives on the right side of the main Stage 32 Blog page.

Tomorrow, well take a look at some media, podcasts and webcasts from the last 3 years. Until then, enjoy!

RB
---

Like this blog post? Please share it on social media (Facebook, Twitter, LinkedIn, email etc) by using our shiny new social media buttons at the top of the blog. Or post to your personal blog and anywhere else you feel appropriate. Thank you.
As always, we welcome thoughts and remarks on ANY of the content above in the Comments section below...