Since the dawn of time creative writing has been the essential and pivotal language man has used to express himself. Even in the age before modern entertainment ancient man used writing to tell his story; stories that were passed down through generations and of his own experiences.
And since these cavemen are the earliest example of mankind's requisite for amusement one can't help but wonder if these mysterious ancestors ever experienced writer's block? A funny notion indeed but as we have all been plagued by the term's stressful grasp it helps to think about how ancient authors overcame these gaps in creative thought.
Now, granted we aren't running around barefoot with spears and a pouch full of berries, but our cerebral evolution doesn't seem to include immunity to writer's block. That being the case here are five simple and well-known ways for writers, students, and creatives to help get out of that literary FUNK!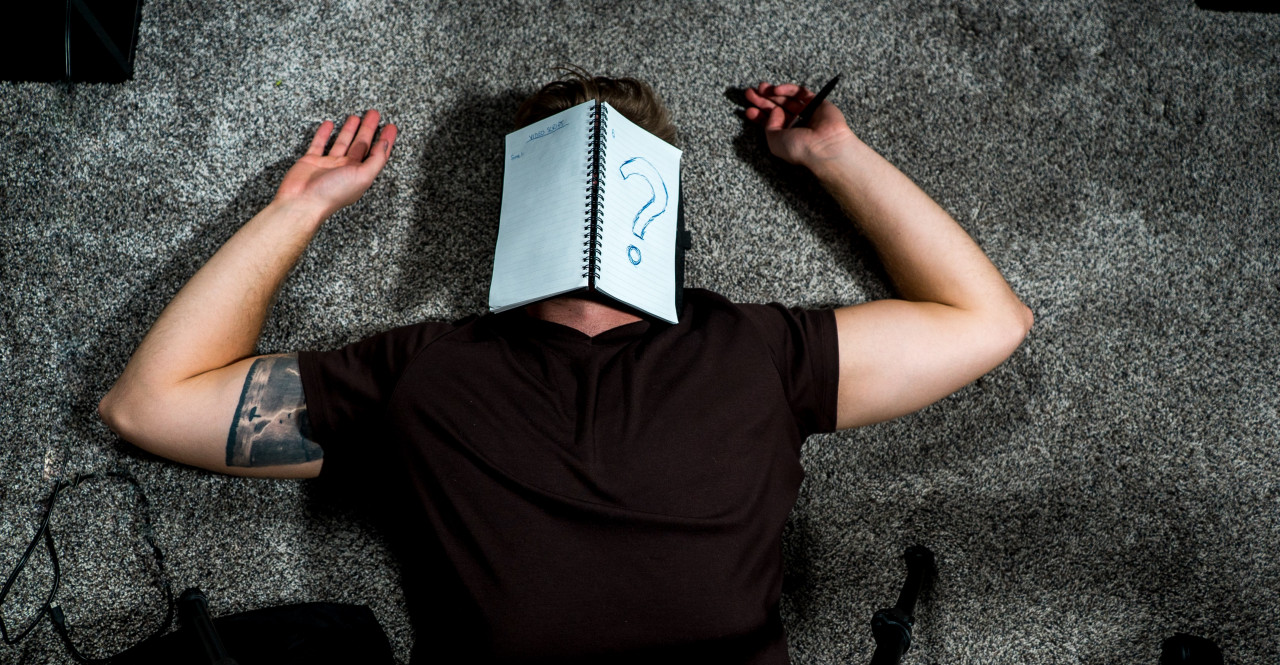 1. EXERCISE – You got this!
Now I'm not telling you to climb a mountain or run a marathon but It's no secret that science has constantly proven the benefits of an active and healthy lifestyle. This notion isn't exclusive to one's physical attributes and releases chemicals like endorphins and dopamine which leave your brain feeling like it's just taken the best selfie ever. This release of our body's natural toxins leads to less stress and anxiety and can usually be attained by a quick walk around the neighborhood.
2. READING – What a treat.
How does the old saying go…Ah yes, a book a day keeps the doctor away? No? Well, I'd say it's pretty close. Reading and writing go hand and hand and like the never-ending battle of good versus evil neither can exist without the other.
Reading has been proven to reduce stress levels while at the same time being known to improve analytic thinking, memory, concentration, relaxation and the list goes on, not to mention it's just fun! So, if you do find yourself up against the notorious "block" grab something of your interest and book worm it out!
3. Grab a snack – Food always wins.
I wasn't there but I can pretty much wager that William Shakespeare didn't write Romeo and Juliet on an empty stomach and neither should you! Other than the fact that we quite literally need it to live, stepping away from your work for a healthy bite to eat offers a boost in energy and confidence.
This allows you to focus more on the task at hand, rather than being distracted by those painful and annoying growling noises. Be sure to take it slow and keep it light sticking to natural energy boosters like fruit, veggies, oats, and nuts. So please, EAT! my child, EAT!
4. Take a break – Trust me it's okay.
If you ever do find yourself experiencing writer's block don't sit around and mope about it, simply try and shift your focus on something else productive. I mean c'mon there are dishes in the sink, laundry that needs folding and you haven't even checked the mail. By taking a quick break and doing small task around the house or office it helps your brain to refocus and restart to confidently get back to that "fun" writing assignment.
5. Do it Later – It's not that serious.
Yeah, I know we've all got deadlines and editors, professors, teachers, directors, and BLAH BLAH BLAH! The reality is your assignment whatever it is, is insignificant in the grand scheme of the universe. It's always okay to wrap it up early and finish it tomorrow or even the next day.
Not only does this give your brain a rest but it also ensures that you are giving your best work without the hassle and stress of rushing. So be vocal about your capabilities because It's not the end of the world and finishing it later can offer the insight and clarity you needed to complete the assignment in the first place while providing your superiors or clientele the very best of your abilities.
About Tyler Martin
Writer and avid Star Wars lover. I'm from Atlanta, GA and have been writing for comics and animation for nearly a decade. I am a creative director for a publishing company and have recently transitioned into film and TV. My ultimate goal would be writing, pitching, and showrunning for a major television/streaming network. I'm here to laugh, learn, love, and live. May the force be with you.
---
Let's hear your thoughts in the comments below!
Got an idea for a post? Or have you collaborated with Stage 32 members to create a project? We'd love to hear about it. Email Taylor at taylor@stage32.com and let's get your post published!

Please help support your fellow Stage 32ers by sharing this on social. Check out the social media buttons at the top to share on Instagram @stage32 , Twitter @stage32 , Facebook @stage32 , and LinkedIn @stage-32 .