I once had an audition for a HUGE casting office that I wanted to read for. When it was my turn to go in, the casting director did this super weird move. No one I had ever encountered, by this point, had ever done it before, and no one's done it since. A SIDE HUG...

​Striped cat - casting director; Orange cat - me
Being the naturally (hopelessly) awkward person that I am, I stiffened up and tried to smile, (with pretty much just bared teeth) and allowed myself to be side-held by the casting director. This threw me off entirely and if that wasn't enough, after I had read my scene to her, she kept talking as my character's scene partner. It wasn't until a few seconds later, after I had been staring blankly at her, that I realized... she wanted me to improv. This was the first time I had ever been expected to improv for a TV audition and I have never been asked to do so since. So I did improvise, but only lame, un-humorous things came out of my mouth.
So I didn't get called back for a while and I totally don't blame them, but ever since then, I've been wanting to redeem myself, because they seemed like really nice people and they cast such amazing projects.
Dress the part at the audition, especially for TV comedies
A year later, I received another audition from them. So I thought, "number one… WHAT!?" and "number two, here's my chance!" So I worked hard on the part and did my homework knowing that when I walked into the audition, I would do good work no matter what. So I went in and they gave no indication whatsoever that they remembered the 'Teeth-Baring-Deer-In-Headlights' guy from the year before... but who knows? Casting professionals are Godly skilled at the poker face, so I did my thing, thought I did well and walked away feeling proud of my work, no matter what the outcome.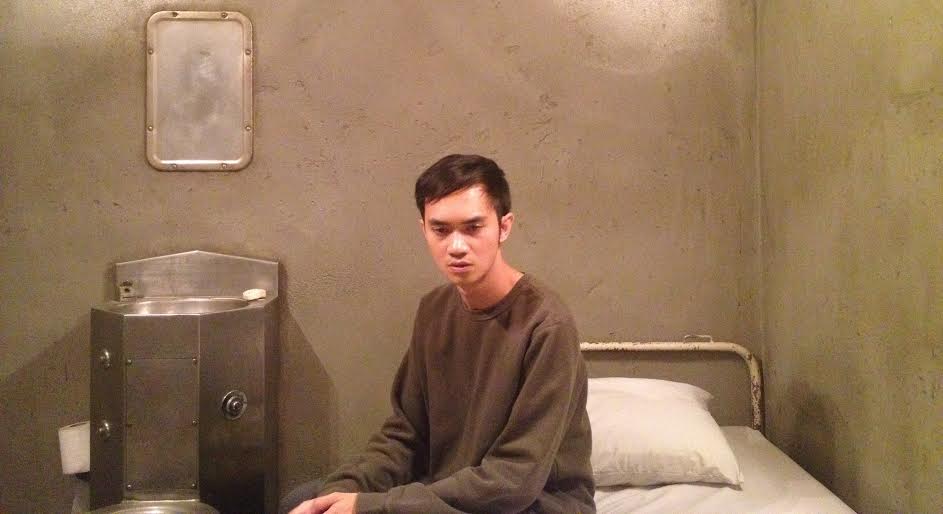 I booked the part, (a TV drama, which I can't as yet disclose), but more importantly, I booked THAT office.
The moral of the story is, don't feel dejected by terrible auditions. They happen. When you get the chance to redeem yourself, take it and WOW them, because you can. You are so freakin' talented, I promise you, you can. Your bad experiences do not define you. Don't let anyone else define you by those bad experiences either. Laugh it off. Tell your story to friends. Share the story next time you're on a first date (okay, maybe not...)
Keep hoping, keep training, stay positive, do good work and be ready for those side hugs.
---
Like this blog post? Please share it on social media (Facebook, Twitter, LinkedIn, email etc) by using social media buttons at the top of the blog. Or post to your personal blog and anywhere else you feel appropriate. Thank you.
As always, we welcome thoughts and remarks on ANY of the content above in the Comments section below...