After three and a half years of being a reader in multiple casting offices in Los Angeles, and participating in more than 10,000 auditions, I'm sharing with you the knowledge and insight I've gained by being a fly-on-the-wall in the room with casting director's, directors, producers, and showrunners. So take the journey with me, and discover some insider secrets that will help you manage your fears and expectations, as well as give you an edge as soon as you walk in the audition room.
Episode 9:

All About Relationship
In this episode, I'm going to tell you why you're never auditioning for the job. Sound counterintuitive? Here, I'll explain why it's really the relationship you're auditioning for.
Click Here to Watch "All About Relationship"
Episode 10:

Notes in the Room
In this episode, I'll tell you what it means when they "work with you" or redirect you in the audition. I'll also give you my favorite way to incorporate redirects so that they come from a real, grounded, and connected place.
Click here to watch "Notes in the Room"
Episode 11:

To Be, Or Not to Be, Off Book
In this episode, I answer one of the most asked questions: Should I be completely off book for my audition?
Click here to Watch "To Be, Or Not to Be, Off Book"
About Jon Snow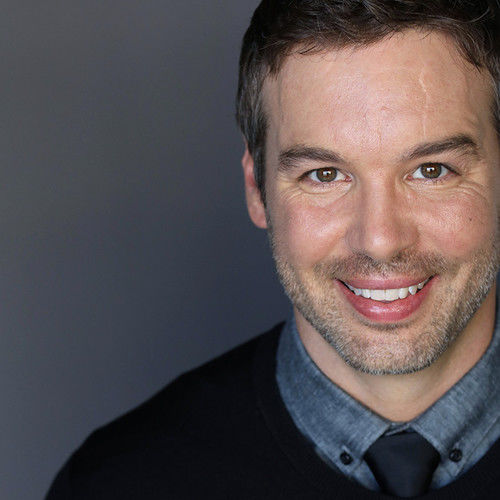 Jon Snow is, first and foremost, an escapee of a cult, and a thriving survivor of sexual abuse. Born the son of a Fundamentalist Baptist preacher, Jon grew up primarily in St. Louis, Missouri before his great escape from the church and it's mental, emotional, and physical abuses. Now, Jon is a proud member of SAG-AFTRA as an actor and writer living in Los Angeles with his partner, Auriell and their two dogs, Molly and Justin.
He's been seen on All Rise on CBS, The Rookie on ABC, Good Girls on NBC, as well as other tv shows and films. Jon is a speaker and a solo performance artist who focuses his work and artistry into continually honing his voice so that he can tell his story of escape and healing in an effort to help others who have felt oppressed, demeaned, and unheard, find the strength and power of their own voices.
Keep up with Jon on his website, IMDb, Instagram, and YouTube.
Watch Jon's Comedy Reel & Drama Reel!
Videos edited by Melissa Blue at Rock Your Reel.
Previous Stage 32 Blogs from Jon Snow:
Casting: An Actor's Perspective Part 1
Casting: An Actor's Perspective Part 2
Casting: An Actor's Perspective Part 3
Navigating Rejection: How to Use Past Trauma as a Tool for Acting
---
Let's hear your thoughts in the comments below!
Got an idea for a post? Or have you collaborated with Stage 32 members to create a project? We'd love to hear about it. Email Taylor at taylor@stage32.com and let's get your post published!

Please help support your fellow Stage 32ers by sharing this on social. Check out the social media buttons at the top to share on Instagram @stage32 , Twitter @stage32 , Facebook @stage32 , and LinkedIn @stage-32 .