I had been trying for years to find someone to collaborate with on a screenplay. After all, collaboration is what filmmaking is all about, so why not collaborate on the very writing process that gets it all started. But I always seemed to run into the same problem. I would be more interested in the idea than the other writer and they would soon drop out, leaving me to finish the screenplay by myself. That all changed when I saw a post on Stage 32 by J.G. Blodgett titled 'Collaboration'. The idea was simple, but brilliant: a script written about a man having five different conversations in a coffee shop, and each conversation being written by five different people, all leading up to a mysterious ending unbeknownst even to our head writer. I volunteered and the rest is history!
Oh . . . you want the rest of the story? Okay, so after some back and forth communication with J.G. and other interested writers, we had our first Skype meeting to discuss the project. It was a very interesting meeting - to say the least - and somehow we even got around to discussing shooting the film in Australia with Kevin Spacey in the lead. Needless to say, we decided to go in a different direction (though the door is still open, Mr. Spacey).
After that, J.G. and I worked closely on the development of the script. Taking his very helpful notes, I wrote two scenes where the main character, Paul, meets a streetwise young male and then an abrasive critical male. By this time, we had recruited a third writer, Shelly Paino. Shelly took two scenes, one with an intellectual and flirtatious woman and one with a spiritual gentleman who enjoys chess. J.G. would handle the wraparound story and Paul's scenes with a waitress, April and her curious kid, Sky at the coffee shop.
The actual writing process ended up taking two years, due to various other commitments, and if I am telling the truth, I was concerned it would be like many other collaborations I've been involved with in the past. But, we all stuck with it, and came up with something really cool! For my own part, I would say the biggest challenges were writing scenes with characters created by another writer, and then trying to build up to a conclusion that, until we finished the script, we weren't sure what it would be. After I sent my drafts in, and Shelly submitted hers, J.G. found his inspiration and crafted an ending that none of us expected - himself included. He sent Shelly and I the first draft and it was time for revisions. J.G. Shelly made their own revisions, I made mine, and the final script ended up being more cohesive and fascinating than I could have dreamed. It was very clearly the work of different writers, yet everything worked towards the inevitable conclusion.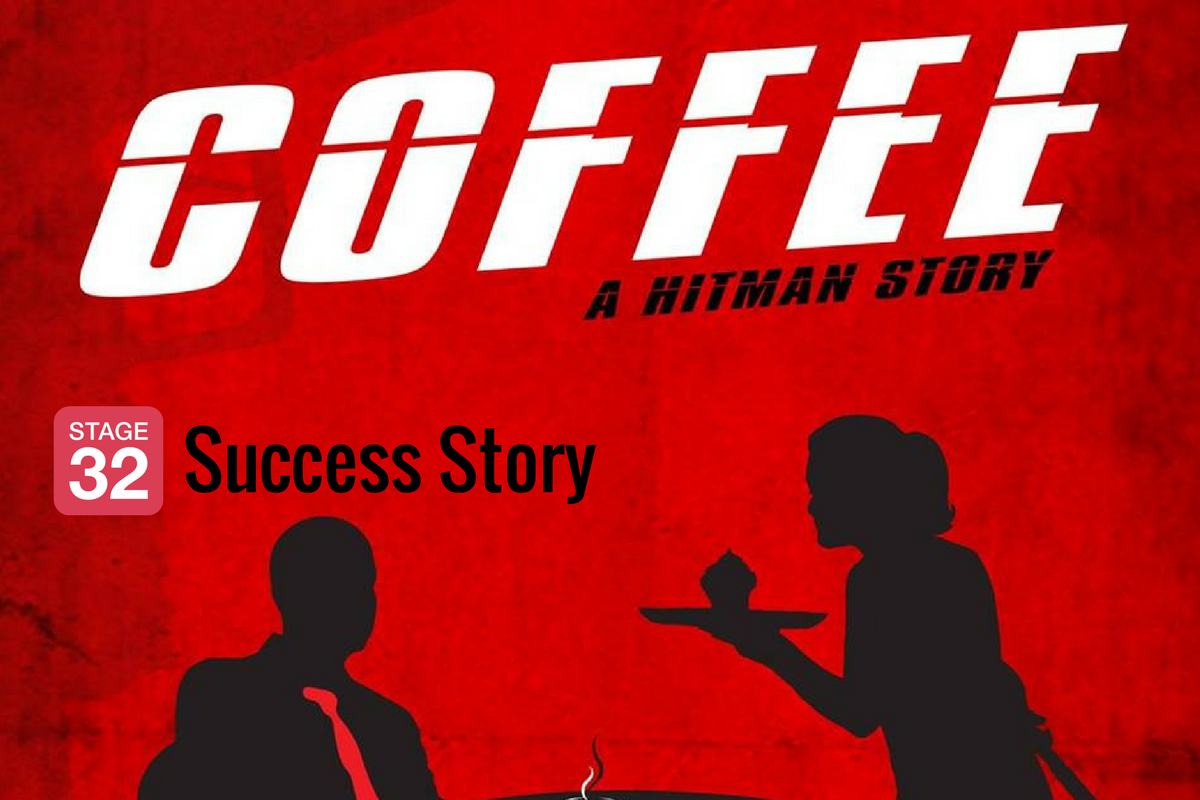 While we put the finishing touches to the script, we are already looking forward to securing funding, via the crowdfunding route, producing and marketing the movie. This has been an amazing experience and I can't wait to see the finished movie and have everyone's hard work realized. If you ever have the opportunity to collaborate on a unique project like this, go for it!
About Aaran McDermott
Aaran is a web designer, blogger, screenwriter, novelist, short story writer, film enthusiast and expert napper. He has written fiction in almost any genre and has more good ideas than he will ever be able to put down on paper.
About Jacob G Blodgett
Jacob G Blodgett was born and raised in Nevada and still resides in the beautiful Southern Nevada deserts. He is an 'inspired' writer, usually writing when something sparks that flame inside to write, or to create art through photography and/or film. Jacob has written multiple feature length screenplays, won several awards for them, has two that have been optioned and one that has been produced, LIFE IN THE HOLE. He has also written and produced a few short films that fared quite well on the international film festival circuits. Jacob has many aspirations when it comes to writing, but mainly he hopes to someday write something that will inspire and impact the lives of many.
About Shelly Paino
Shelly has been writing film scripts (nine of them, as well as six short scripts) for nearly 17 years. She served as chairperson for the Orange County Screenwriters Group, providing feedback to other writers and filmmakers. Her produced works include short stage plays and a scene filmed as an acting exercise. Shelly has worked on major studio as well as independent film sets as background performer and production and sound assistant. She has compiled, edited and written the introduction for historical memoir On The Horizon by Evelyn Griffiths Stallard currently available on Amazon.
---
Like this blog post? Please share it on social media (Facebook, Twitter, LinkedIn, email etc) by using social media buttons at the top of the blog. Or post to your personal blog and anywhere else you feel appropriate. Thank you.
As always, we welcome thoughts and remarks on ANY of the content above in the Comments section below...