Trying to make it as a screenwriter is a tough choice to begin with. It's a long, drawn-out process that takes a long time before any significant results can be achieved. Sure, there are exceptions.
Every once in awhile we hear about the "overnight success", or the first-time writer who scores a sale or sees their script already set up for production.
But for the rest of us, we slave and toil away. It continues to remain a marathon, not a sprint.
And that also means there's going to be A LOT of heartache and disappointment along the way, and that can really take its toll on you. Not to sound too New Age-y, but all that negative energy can do significant damage to your confidence and self-esteem.
"This is never going to work."
"I can't do this."
"I'm a terrible writer."
"Why do I even bother?"
If you've never said or thought any of these things, you are definitely in a very tiny percentage, and I'd love to know-how in the world you managed to accomplish that and can still call yourself a screenwriter.
Be The Shoulder for Them to Lean On
Many's the time I've seen comments on a public forum from another writer that echo these sentiments or had them send me a private note saying something similar.
And I feel for them - whole-heartedly. I've been that writer thinking those thoughts a lot, too.
Who hasn't had a day where the words don't come, and you can't help but question your abilities (or seemingly lack thereof) to put some text on the page? It's frustrating, and it can really get to you.
Do I wish I could help them out in any capacity? Without a doubt.
Even though it may not seem like much, I'll offer up whatever support or encouragement I can. Even just something like "I know things are rough right now, but I know you can do this. Hang in there," can make an impact.
Don't underestimate the power or effectiveness of telling somebody you're in their corner. Writing by itself is, for the most part, a solitary thing, so we're already isolating ourselves off from everybody else. So to hear a little positive reinforcement like that can make quite the difference in knowing you're not alone during this tumultuous journey.
When I was just starting out, going through this sort of self-doubt was paralyzing. I was ready to throw in the towel and walk away, but there were two things that always kept me going.
First - I loved writing and wanted to get better at it. That was something that would take a lot of time and effort.
Second - I started connecting with other writers, many of whom had gone through the exact same thing, so they could relate and offer up their two cents.
From Pain & Suffering Comes a (Virtual) Friendship
I once got a note from a writer I barely knew. They knew a writer I knew and had seen some of my postings online. We were both semi-finalists in a prestigious contest, and it was the day the finalists were being announced.
For reasons totally unknown to me, they contacted me, asking if I'd received any kind of update. I hadn't.
"Having a total shit writing year so far so I'm clinging to anything positive ha," was their response.
I told them I was sorry to hear that, and offered up my own frustratingly good-but-not-great batting average, along with a few words of encouragement in the vein of "much as it hurts to get thrown off, you just gotta keep getting back on the horse".
They were in total agreement.
An hour or so later, the finalists were announced. I wasn't one of them. But they were. Naturally, I was disappointed, but also happy for them because they had something good happen.
Following that, we continued to stay in touch, especially with their script maintaining its winning streak in some other prestigious contests. I'd send a congratulatory note each time, and they'd respond with gracious thanks, along with their amazement regarding their ongoing luck.
Over the course of a few months, we've gone from total strangers to writing acquaintances, which has also included a swapping of scripts.
I've been fortunate enough to do this sort of thing with other writers. We're connected on some kind of platform. I like what I see them post, or they like something of mine. A connection is made. A relationship is established, and with a little effort, maintained.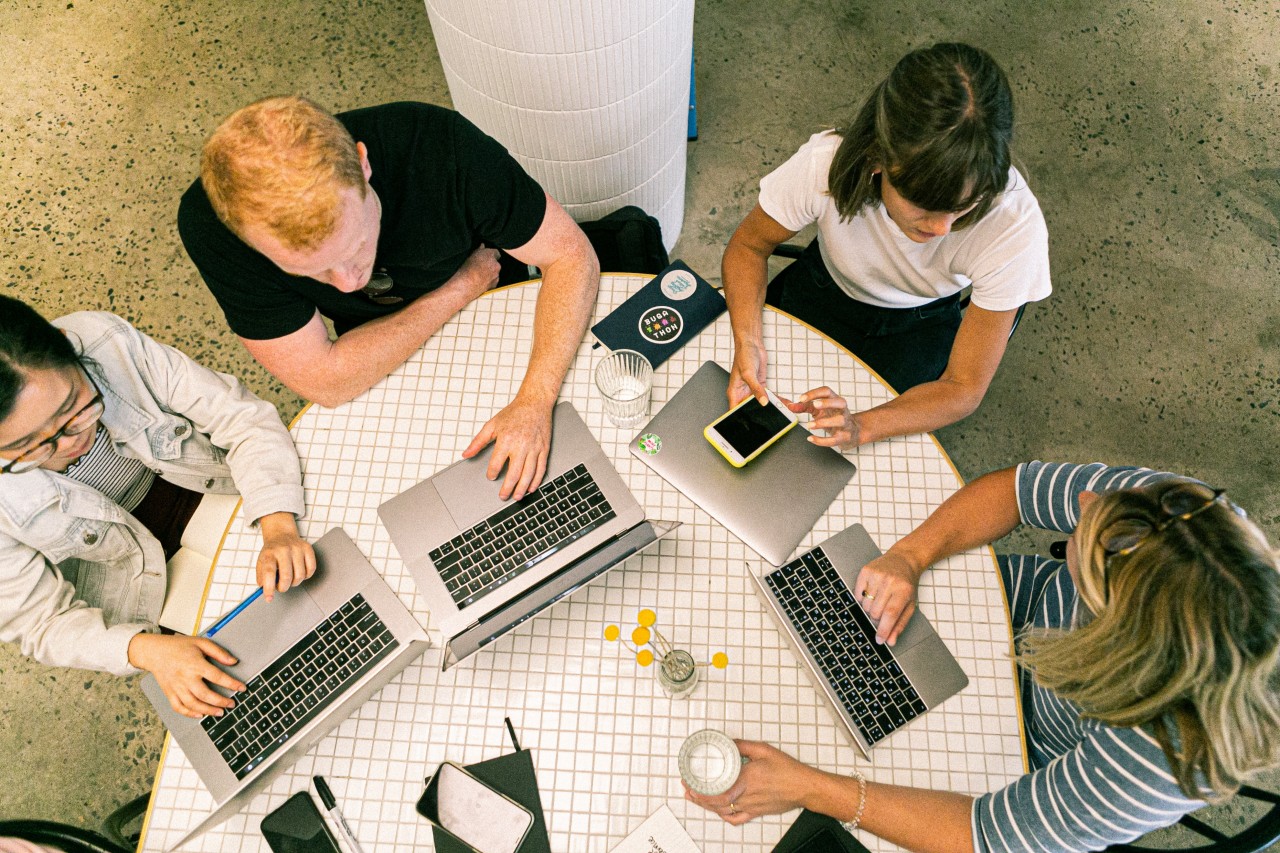 A Lot of Us are Just Like You
It also helps when both parties are active participants. Sometimes the other person is interested in connecting, but that's as far as they'll take it, with your questions or comments remaining unanswered. And that's okay, too. Some people are up for it, some aren't. Don't hold it against them.
The takeaway here is that you're not alone in this. Every writer goes through it. We're all going to have a lot of bad days, probably a lot more than the number of good days, and it can be tough to get through it, let alone come out stronger.
This is one of those added benefits to networking and connecting with other writers. You're not just helping to develop your writing and analytical skills, you're creating your own emotional support network.
Even if you're connected with hundreds or even thousands of other people, chances are you'll have the strongest relationship with a small number of people; the ones you've interacted with, or shared scripts, exchanged notes, etc., on a more regular basis.
Don't be afraid to reach out and say to one of them "Hey, I'm not feeling too good about this right now. Mind if I talk/vent about it?" It wouldn't be much of a surprise to find out they've been through the exact same thing, so there's a fairly strong chance they'll totally understand and be supportive in the form of offering up their own experience, and how they dealt with it.
The Emotional Benefits
Just being able to talk about it could help you feel a little better. Keeping all that stress and frustration inside can make you counterproductive and really put the brakes on wanting to do anything creative.
Screenwriting is complicated enough and gets even more so when you throw all your hopes and ambition into it. Sometimes you'll feel strong, powerful, ready to take on the world. And sometimes you'll feel like the world's beaten you to a bloody pulp with no hope for recovery.
And again, probably like a lot of you, I've experienced both. Sure, I prefer the former - who wouldn't?, but have accepted that the latter is inevitable. Like learning how to properly write a screenplay, learning how to deal with the negative and bounce back from it also takes a lot of time and effort.
You can't force yourself to feel better and restore your confidence, but you can take little steps to help yourself out - at your own pace. And any help you might need is always there and easily accessible.
All you have to do is ask.
Paul Zeidman is a screenwriter/blogger based in San Francisco. When not writing, rewriting, or reading scripts, he enjoys watching movies, reading comic books, running half-marathons, and making what could possibly be the best pecan pie west of the Mississippi. Check out his screenwriting blog at http://maximumz.blog!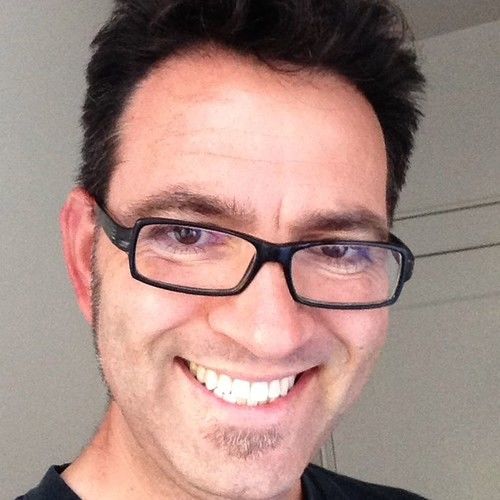 ---
Let's hear your thoughts in the comments below!
Got an idea for a post? Or have you collaborated with Stage 32 members to create a project? We'd love to hear about it. Email Taylor at taylor@stage32.com and let's get your post published!

Please help support your fellow Stage 32ers by sharing this on social. Check out the social media buttons at the top to share on Instagram @stage32online , Twitter @stage32 , Facebook @stage32 , and LinkedIn @stage32 .