I've had one hell of a week. Between producing my own pilot, managing the Stage 32 blog, and still training a rescue dog that clearly had no boundaries or discipline before we brought him home, I'm spent. My ego is shot and my wounds are raw. Angry people, lost opportunities, and rejection are also part of my world right now. It blows.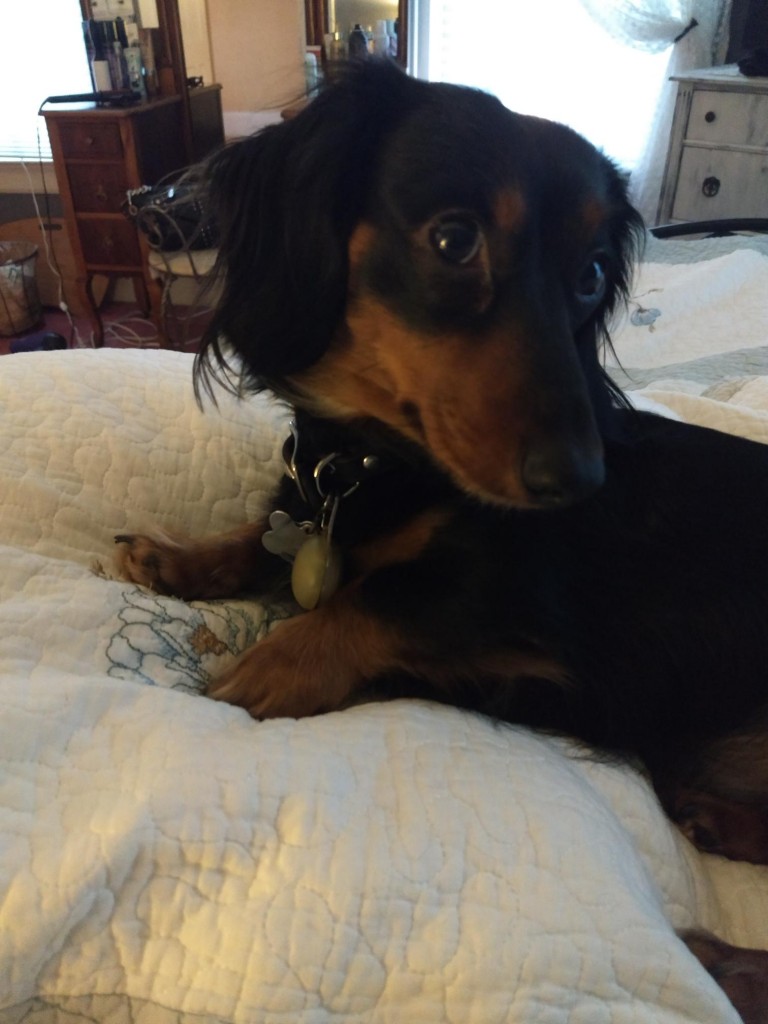 Winn, my new 3-year old doxie, trying like hell to make me forget he's naughty.


But I'll be damned if I'm going to let any of that take me down. Sometimes all it takes are the right words from someone to turn things around. So on this Saturday, I'm going to share a post from acting coach Amy Jo Berman. (Who I will get to write a really great post for us one of these days!)
Take it in, remember some of her shares, and stand back up again.


Click Here to Read The Post:
---
Like this blog post? Please share it on social media (Facebook, Twitter, LinkedIn, email etc) by using social media buttons at the top of the blog. Or post to your personal blog and anywhere else you feel appropriate. Thank you.
As always, we welcome thoughts and remarks on ANY of the content above in the Comments section below...