Though filmmaking and production are an art and a craft, they're also a business, especially if the project is a commercial or industrial. So being as professional as possible in your written communications to talent is important and will further your working relationships. Your goals should be to make it as easy as possible for actors (and crew) to work with you and show them you know what you're doing.



1) Ensure All Communications are Well-Written and Clear
What you write and send into the world represents you and your brand. Incomplete information, typos, bad grammar and other errors may hinder how some industry professionals view you and your work and may lead some actors (and crew) to think you don't pay attention to detail or aren't ready to complete high-quality, well-run productions. Make time to proofread information you want to post or send. If you're not sure if your messages are ready to go, have someone you trust proofread for you.
2) Craft Informative, Well-Designed Audition and Submission Notices



Up front preparation on your part makes it easier for actors (and crew) to submit and helps you get the most relevant submissions. You'll save a lot of time because you won't have to answer as many logistics questions.
Posts or emails like this are frustrating, but common: "Seeking actors for a film. Please submit your headshot, resume, and a video audition."
If you want people to work with you, tell them how to do so. With no information about the project, who's behind it, filming location, character breakdowns, shoot dates, compensation information or instructions as to how to audition, you're opening yourself up to dozens of questions. More experienced talent seeking complete audition notices may move on. Recently I saw a post from a production company for a commercial shoot that didn't mention compensation or usage...essential pieces of information if you want experienced talent to submit.
Requests for submissions showcase you and how you work, and usually comprise the first impression talent receives. Make a good one by including all pertinent information in an easy-to-read format that isn't hidden by too many graphics or images. Don't use fancy fonts, cursive, small point size or all caps (which many read as shouting).
Some producers/directors turn Facebook or website posts into pictures. Not only can these be hard to read, actors can't quickly copy and paste relevant info. Recently I saw a picture from a company seeking lead and supporting roles for a film and TV series. While there's only so much room in a post, you can offer a link to detailed information on your website. Anyone interested would have to take the time to go back and forth between the picture and their email to type the email address and/or take notes because the information couldn't be copied and pasted.



Here's what to include:
How much can you offer per day on set if non-union? If union, what contract are you under? Are you offering deferred payment, and if so, what are the payment details? Will you reimburse for travel (such as mileage, parking, public transportation, hotels, air fare) or do you expect everyone to work as local hires?
For experienced actors, copy, meal(s) and title credits for speaking roles are not compensation. Those should be givens. Nor does exposure or experience count as compensation. If the project is unpaid, say so.
If you plan to offer IMDb credit, check IMDb's site to make sure you're following their rules. For example, one section says: "For cast/acting appearances, you must be identifiable and featured on-screen in the final released cut of the title. In other words, it's not enough to have worked on a production: your scenes must be included in the final cut and it must be possible to easily identify your appearance."
In addition to sharing audition notices with your network and on your website, consider posting on Actors Access via Breakdown Express (usually free for filmmakers/producers), the highly-respected site "recognized by the Casting Society of America (CSA) as a preferred online resource," and which the vast majority of actors use. Their online submission form walks you through the process.
3) Reply Thoroughly and in a Timely Manner
If actors post or email questions, do your best to take the time to read and understand rather than skim them, then answer exactly what was asked. Please don't ignore questions or leave talent hanging. If you don't have an answer, say that, and estimate when you think you'll have one.
When moving forward with auditions and casting, important details and information should be e-mailed, not texted. Why? E-mails are much easier to keep track of, search or put into folders. Via email, it's also easier to copy and paste important info and download scripts and/or contracts. Try to keep texting and messaging to emergent situations.
Do your best to provide a timely response...by the end of the day or at the very least within 24 hours. Recently I had to wait days to confirm a film rehearsal, and it turned out to be later than I was originally told. Actors may have to schedule childcare, take off work and/or get a replacement, reschedule appointments or pass on other (and higher paid) acting opportunities when making a commitment to work with you, so knowing exactly when and where they're needed is essential.
4) Share Audition and Filming Schedule Updates ASAP



The day after a recent theatre festival audition, organizers sent an email saying that directors would take up to two weeks to cast the plays. Actors really appreciate when they know what to expect as to next steps. And they also appreciate closure, even if it's in the form of a rejection.
Send an email when roles have been filled. If for some reason you can't do this after an audition, at least do so after a callback. By this point, actors will have given of their time and energy for free to prepare and audition for you twice. Do your best to be courteous and let them know your project has been cast.
Everyone knows production details can change rapidly. For example, locations fall through at the last minute, the weather fails to cooperate or someone might arrive well after the stated call time. If something changes, be sure to notify actors ASAP rather than leaving them in the dark. And as soon as you know call times, share them. Even an estimate before the exact time is official, say, early or late morning, is preferable to no information. The sooner you can confirm call times and call sheet details, the better.
If you can estimate the length of shoot days for each actor, that's also helpful, so they don't have to keep the entire day and night open for a shoot that will only last a few hours.
5) Follow Through: Provide Production Updates and That All-Important Copy



Don't leave your talent hanging or ghost them when it comes to providing promised footage and/or a copy of the project.
Actors like being in the loop. Consider sending monthly updates, or at least after completion of major stages such as picture lock. Give them a time when they can follow up to ask for their copies and respond when they do. If you can't finish a project, consider providing some footage. Not only do actors need clips for reels and/or clips to post on casting sites, they may want to show their agent (and/or acting coaches) what they've been working on. At the very least, it's helpful and rewarding for us to see the results of something we spent time and effort auditioning and rehearsing for and filming.
If for some reason you simply can't fulfill your promise to get your cast a copy of the film or even footage, have the courtesy to let them know.
Actors appreciate and welcome knowing any plans for the project...if a film, will you be submitting to festivals, do you have distribution, will there be screenings, will it be available online? And if so, when and where? We're invested in your project and want to help you share the good news.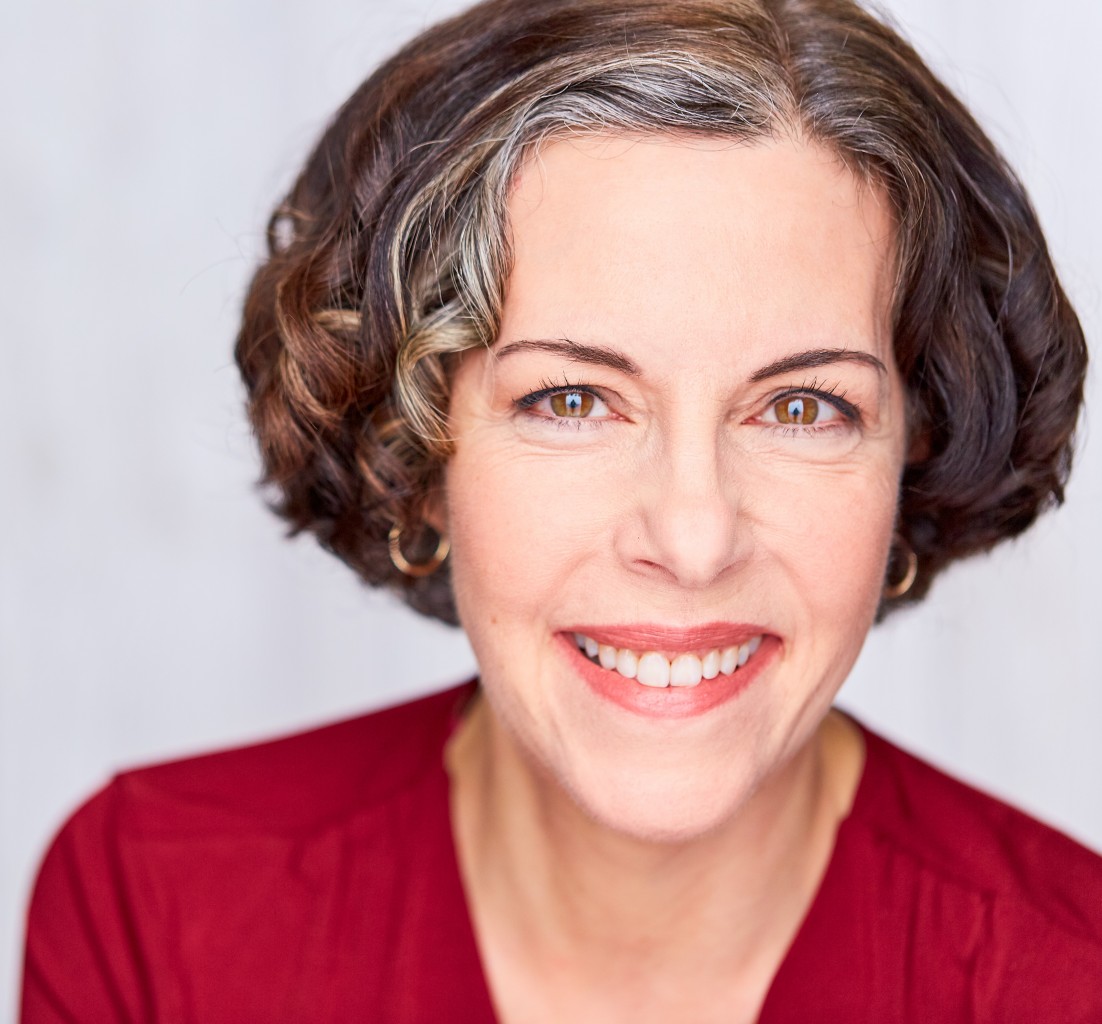 Ruth Kaufman's credits include the zany high school receptionist in the upcoming feature The MisEducation of Bindu, short films, web series and videos for The Onion. She's done thousands of voiceovers, ranging from technical e-learning courses to film roles, and has extensive improv experience. America's Funniest People and a 24-hour Facebook stream by Norton/Symantec are among productions featuring her improvisational speed talking skill.
Ruth is also the award-winning author of six novels. Her Wars of the Roses Brides trilogy reached #1 historical romance in the US, Canada and Australia. Learn more at ruthtalks.com and ruthkaufman.com.
---
Let's hear your thoughts in the comments below!
Got an idea for a post? Or have you collaborated with Stage 32 members to create a project? We'd love to hear about it. Email Joleene at joleene@stage32.com and let's get your post published!

Please help support your fellow Stage 32ers by sharing this on social. Check out the social media buttons at the top to share on Instagram @stage32online , Twitter @stage32 , Facebook @stage32 , and LinkedIn @stage32 .