When it comes to being a filmmaker, there's a lot of advice floating out there. Hell, people spent thousands of dollars on BFA and MFA programs just to learn it. If you, like me, didn't spend for those degrees it doesn't mean you cannot find your footing. I went to school for theatre and found my first love in acting. And, like many actors, decided I didn't want to be a victim of my own career path but be an artist that carved it out for herself (as well as work on other people's projects of course).
It took working on many other self-starter actors' projects and seeing how empowering it was for years before I grew enough lady balls to take the leap myself. Once I did, I was hooked. Here are five essential things I discovered that are valuable tools for diving into the deep end of indie filmaking.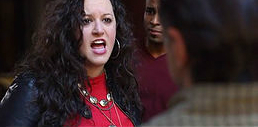 Shara Ashley Zeiger on set of the indie short, BETWEEN LIVES.


1) Find Your People
It's no secret that people like Judd Apatow and Adam Sandler and many others keep working with the same people over and over again. It's because finding your people is really hard so when you find them, you kinda don't want to let them go. And if they are awesome you all wind up growing together.

You will find there will be people you completely jive with and seem to make magic with. You will also have war stories of creating that make you pull your hair out, question your sanity, and question life itself. Hopefully you'll be able to laugh about one day. It's all part of it, and that's okay. Finding the right collaborators takes time. Vet people, but know you could always be wrong, and people will always surprise you.

Filmmaking strangely brings out the best and worst in people. Keep plugging away and you'll find yours. There are awesome networking events in NY and LA that help foster collaborations. Go to them. Meet everyone. You'll find soon enough that at the heart of it we are all just one big community. You don't need to work with everyone, it's completely okay, but eventually you will find your people.


Shara on set filming her award-winning comedy, JOE.
2) ABL (Always be Learning)
So you don't have that glossy MFA from USC or Columbia. It's okay! Really. There are so many ways you can learn. If you are a member of SAG-AFTRA, their foundation has all sorts of classes on editing and screenwriting and such.

There are also wonderful organizations like SAG Indie, Filmshop, NYWIFT, Digital Hollywood, and more that have lecture series and workshops and salons that bring filmmakers together to learn from each other and support each other. Seek out every opportunity to learn something. I have found countless really supportive Facebook groups, too, where people are always willing to share what they know and resources.

Go to film festivals, even if your work isn't screening at them. Most of them have valuable panels that are great opportunities to learn from. We're also in the digital age. There's an online workshop for everything under the sun, and lots of places have one off classes you can take too. Stage 32 is full of educational tools! If you aren't finding what you need, ask someone to work on their set for free and learn that way. Face it, indie filmmaking is a huge labor of love. We can all use free labor. Exchange it to get experience.


Celebrating our screening with the other filmmakers
in Shara's block at Newport Beach Film Festival.


3) Leave your Shame at the Door
You have to sell yourself. It doesn't matter if you are in the fundraising phase or trying to get an audience out to a screening, you will learn being a filmmaker is about learning how to pitch and what to pitch at each stage of the game.

You have to be comfortable talking about yourself and your projects. It's the only way you are going to connect with people to work with, hire you, fund you, or support you. Why do you think there's often alcohol at filmmaker events? (Truth: I usually stick to the seltzer.) Get naked with your ideas, and let it all out in the name of your art. Your projects will thank you.
4) Take Care of Yo-self
|This crazy business is full of hopefully some yeses, a lot of nos, a handful of not right nows, and a hearty helping of almosts.

Taking care of your mental and emotional state is key to surviving it all. A lot of people I know read great self-help books. A bunch meditate. Others are really into yoga or podcasts or running. Personally, I like to travel. Whatever it is, find what gives you peace and learn how to harness it when things feel out of control, because they will a lot. Eating the right foods and getting exercise is important, but so is taking care of your psyche too.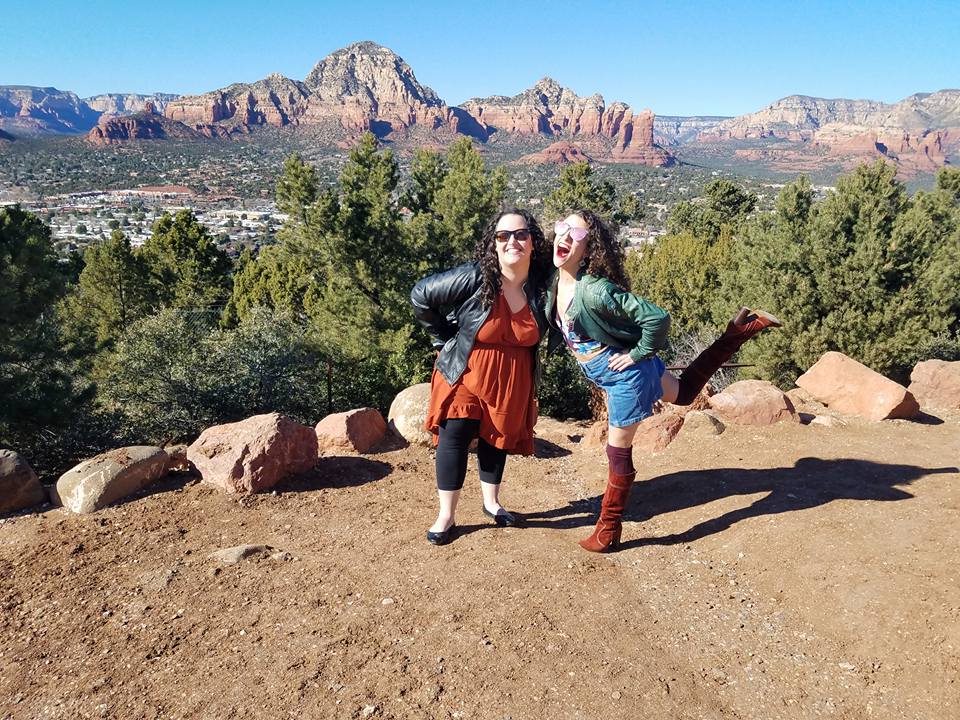 Taking time to relax and enjoy nature during a film festival trip.


5) Precious is for Moments, not for Filmmaking
You never know what will resonate with people. Art is funny like that. You can spent a lot of time on one project, and it's the one you put together on a whim that winds up getting traction. It's happened with me. Knowing that, it's important to make sure your art isn't precious.

I know people who have sat paralyzed with scripts for years they never did anything with, or ideas they never even put on paper because everything was put on such a pedestal, that things never got done. If you work with abandon, your work will get out there. Your first film will probably not be your best (at least I hope not). Everything is a learning opportunity and each project will grow you and your craft. Put it out there. It's the only way.


On set working on Faustess.
Filmmaking is a journey, and an exciting one we're all on. Like you, I am also in the mud making it all happen. Dive in. Get messy. Enjoy the sandbox.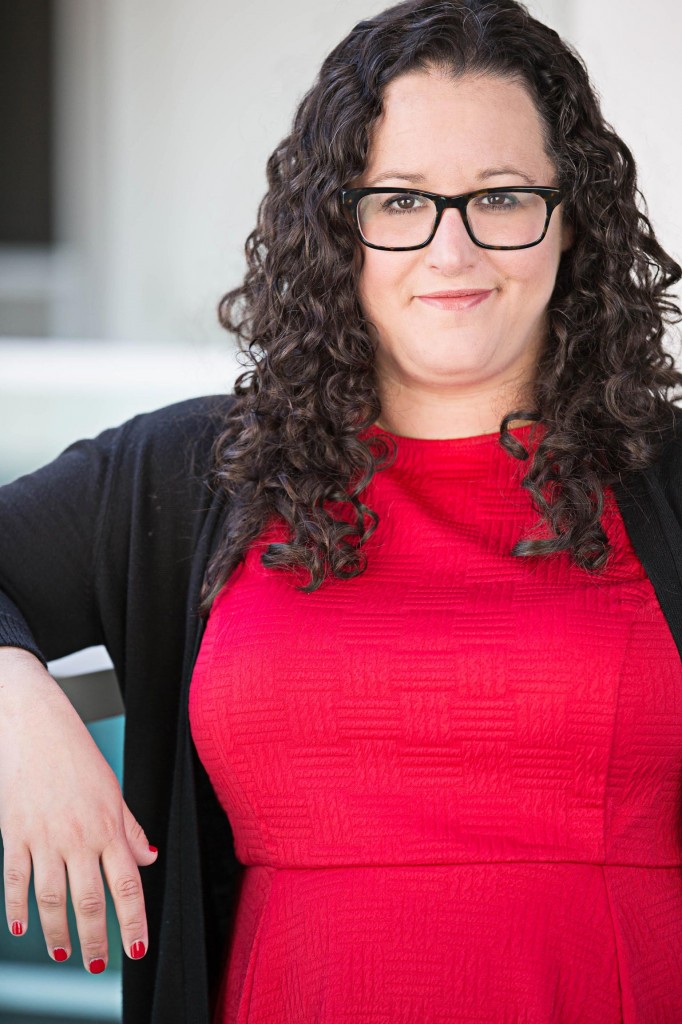 Shara Ashley Zeiger is an actor, writer and producer in NYC. She is known for her films The Red Lotus, and Faustess her pilot JOE, and her critically acclaimed play Roughly Speaking. Shara has been featured in many publications including Women in Hollywood, Broadway Box and Playbill and is thrilled to write for Stage 32. Learn more at www.SharaAshleyZeiger.com and www.ThePlatformGroup.org Follow Shara at @SharaAshleyZ.
---
Like this blog post? Please share it on social media (Facebook, Twitter, LinkedIn, email etc) by using social media buttons at the top of the blog. Or post to your personal blog and anywhere else you feel appropriate. Thank you.
As always, we welcome thoughts and remarks on ANY of the content above in the Comments section below...