Just a reminder that tomorrow is the February 2015 edition of
On Stage With RB
, a FREE online webinar with our Founder & CEO, Richard Botto.
We have opened up the webinar to accomodate 2,000 Stage 32 members and spots are filling fast! RB will be covering some of the latest and greatest site features, speaking to members of the community and spending at least 90 minutes answering questions about the industry, your chosen discipline and just about anything else that's on your mind.
Plus, 2 pecial guest announced!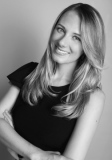 Tiffany Boyle, VP of Packaging and Sales for Ramos Law
RB welcomes Tiffany Boyle. Boyle actively works with clients in connection to production and distribution opportunities that bring their new material to life. From television (unscripted/scripted) to feature films to internet properties, she oversees all creative content represented by the firm. Her recent projects include STUCK IN LOVE(starring Greg Kinnear and Jennifer Connelly), PAWN (starring Forest Whitaker and Ray Liotta),
FRANKIE GO BOOM (starring Charlie Hunnam), SOME GIRL(S) (starring Adam Brody), FREE SAMPLES (starring Jesse Eisenberg), OFFICER DOWN (starring Stephen Dorff and James Woods), GIMME SHELTER (starring Vanessa Hudgens), and MALADIES & THE BROKEN TOWER (both starring James Franco). She also executive produced I-LIVED (directed by Franck Khalfoun)
David Banks, Actor
In addition, the 2nd special guest is David Banks. David is an actor best known for his performance in over 100 commercials and recent roles in features CUT! and 108 STITCHES. Inspired in comedy by Chevy Chase, and in acting by Ray Liota, David studied at the Groundlings, which claims some of the funniest comedians such as John Lovitz, Will Farrell, Chris Katan, and Lisa Kudrow.
To register for the FREE webinar - click here!
We encourage you to join this LIVE webinar, which takes place Wednesday, February 25 at 1:00pm PST. The first 2,000 members who register will have FREE access to the live webinar. If you cannot make it, don't worry, you'll still be able to see the webinar for free On Demand in our EDUCATION section.