There is a Chinese proverb that says, "The best time to plant a tree was twenty years ago. The next best time is now."

Although this is not the story of a tree, and I can't say that it has been twenty years in the making, the implications of the proverb still hold true.
This story is for the up-and-coming director that may not know the next step in their journey. To the high school student filmmaker that is trying to find their way on the toad to success, and might be looking for something of a direction on where to go.
The first thing I will say is: "Take advantage of 'Introduce Yourself Weekends!'"
Or don't.
But introduce yourself regardless.
Two years ago I introduced myself to the Stage 32 community ready to learn, grow, and engage with what, for me, was a newfound world of knowledge and creativity. Among the small wave of networking requests I received was one from a man named K.L. Martin.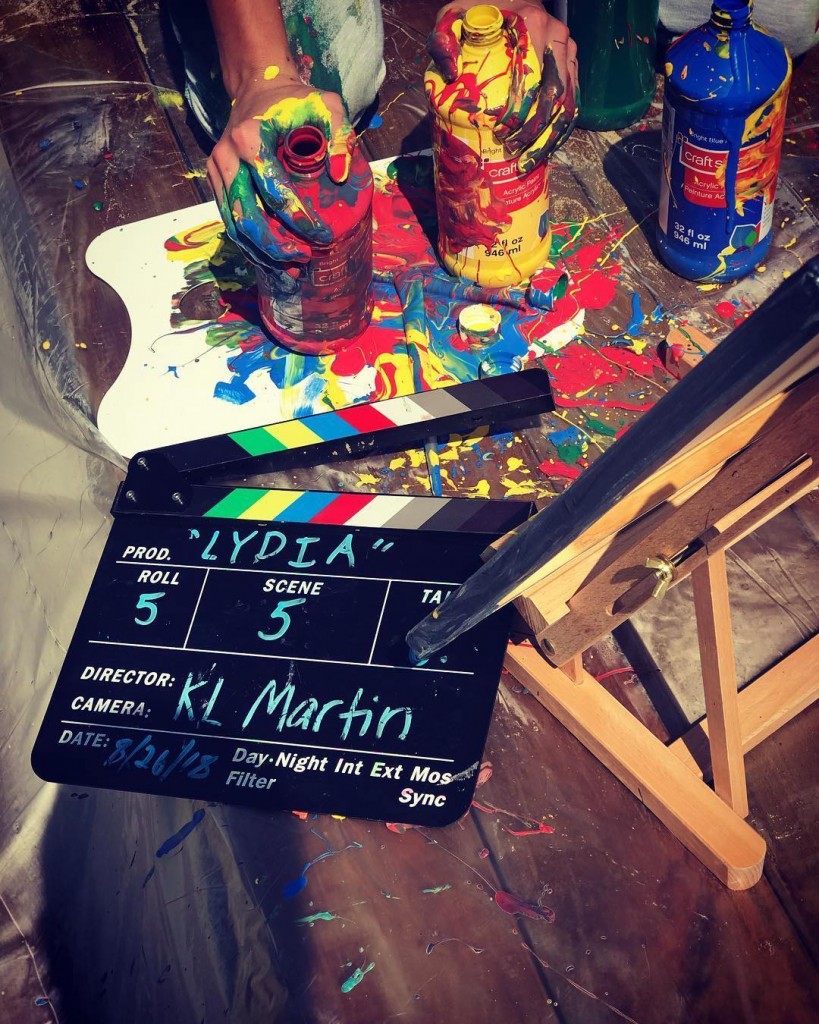 On the Set of "Lydia"
Our initial conversation was strictly business-oriented. He was seeking someone with some skill in Photoshop - a skill I just so happened to (sort of) have - to do some cover art for a project he was working on. As a junior in high school without a ton of confidence in my skill set, I figured it would be a good chance to start to branch out.
I took the opportunity in a heartbeat, and immediately ventured off into the depth of YouTube, scouring for all sorts of tutorials that would have helped me achieve the task at hand. The internet spit back tons of terms that, at the time, I had no comprehension of. Layer styles, masking, content-aware fill, my first stab at Photoshop's mid-level tools. For me, in that moment, I saw an opportunity to learn and an open window to continued collaboration. I wasn't about to let that go to waste.
Needless to say, I guess what I put together had a good impression on K.L.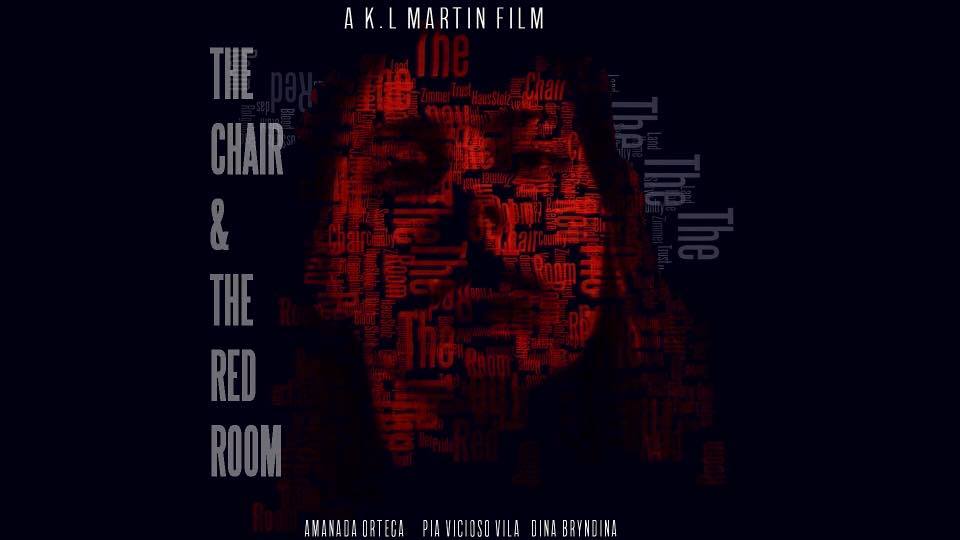 Poster art for "The Chair & the Red Room"
Over the next several months, a closer friendship began to develop, and my skill set began to diversify further. I became the lead webmaster for his production company, Kaleidosight Films, as well as the sites for several of the company's projects. Time continued to pass, and I began to see K.L. as more than just a friend, but an industry mentor and career partner as well. More and more opportunities started to come through him and through Kaleidosight. From editing a web series to delving into organizing pre-production documents for concept development, actors, locations, and crew, the work I was doing for K.L. and his company was teaching me parts of the film industry that my previous self-education could not even dare to approach, and I found that I was retaining the information and implementing it on my own productions as well.
A few months later, Kaleidosight began to scale up and gain momentum with larger and more diverse projects. Short film after short film started being pumped out by K.L. and his company left and right, each one being developed for film festivals across the country. Needless to say, at this point my IMDB page was literally exploding. By fulfilling multiple roles within the company such as lead editor, webmaster, and multimedia specialist, I began to feel like I was a natural, integral part of the company.
K.L. recognized this, actively noting the highly-collaborative dynamic and creatively cohesive workflow we had developed together over the course of two years, and, on one of our weekly development calls, made the decision to offer me the position as Vice President. At first, the offer kind of took me off guard. Sure, I had been working with him for two years, but through schooling and the societal mindsets that I had been surrounded with throughout my childhood and teenage years, I had always thought that to reach that position within a company took much longer, and much harder work, and much more extensive credentials than what I had been putting in. The work that I had been doing for K.L. had done wonders for boosting my professional and creative confidence, and I felt that if he trusted me with that role, then it must mean that I had all the qualifications I needed. After carefully considering the implications that such a role would entail and demand, I gladly accepted the honor and responsibility.
Behind the scenes from "The Taking of Broward County Savings and Loan"
Today at the age of 20, I operate in the positions of both Vice President and Multimedia Specialist within Kaleidosight, and continue to serve capacities as editor, graphic designer, and post-production manager. Working alongside K.L. has been, and continues to be, one of the most enlightening and inspiring aspects of my filmmaking career thus far. We have become an integrated creative team, through a friendship and partnership that was only made possible through the tools and opportunities of Stage 32.
This story just goes to show the idea that it is possible to move up in the industry rather quickly as an up-and-coming filmmaker. If you are willing to work hard, put out good-quality work, and take chances on yourself and on opportunity, they will reward you in the long term with experience and expertise that can be leveraged to accelerate your career growth. The road to this position has not been easy. It involved lots of in-depth computer work, learning of new skill sets, and venturing out of comfort zones. But that is the beauty of growing. The road to this position has served to make me a more well-rounded individual, both personally and professionally.
Kaleidosight Films is a rapidly-growing production company based out of Asbury Park, New Jersey specializing in short film and web series development. K.L. Martin is the Founder and President of the company, and also lead writer, director, and producer. Kaleidosight Films currently has several projects in the pipeline with vetted industry potential, ranging from feature films to short films, from projects introducing new talent to some with highly-recognized and decorated professionals.
Matthew Manyak was born and raised in the small town of Charlton, a short ways outside of
Boston, Massachusetts. The Things They Stole From Us (2016) was his first major production
in high school, and his first short film that was released to public audiences by way of film
festival venues. Since then, Manyak has gone on to receive numerous Official Selection laurels
at film festivals across the country. His hit film After The Fall (2017) has been screened at the
TCL Chinese Theater in Los Angeles at the 2017 HollyShorts Film Festival, and stands to play at
the 2017 All American High School Film Festival in Times Square.
Manyak engages in several other creative mediums. He is the author of a novel, Wolves of the
Shadowlands (2015) and a poetry collection, Haze - A Literary Collection (2016), and currently
has written 4 feature films. He also heavily engages in photography and is exploring graphic
design. He is also the CEO and Co-Founder of Alignment Entertainment, a film and television
production company based in Tallahassee, Florida. Manyak currently resides in northern Florida,
pursuing a career of creativity at Florida State University.
For more information, visit kaleidosightfilms.com
---
Like this blog post? Please share it on social media (Facebook, Twitter, LinkedIn, email etc) by using social media buttons at the top of the blog. Or post to your personal blog and anywhere else you feel appropriate. Thank you.
As always, we welcome thoughts and remarks on ANY of the content above in the Comments section below...