My Hollywood dream first came to me in 1985 as more of a jaw-dropping nightmare. I was just a 4th grade nerd when I first saw James Cameron's The Terminator on HBO. Now, I was as much of a Star Wars fan as the next kid, but that was long time ago in a galaxy far, far away. The Terminator was here, in Los Angeles, tonight, and I was hooked. I was blown away by the sci-fi story, the characters, the terrifying endoskeleton, and of course Arnold Schwarzenegger's brutal portrayal of a killer cyborg from the future. All from the mind of writer/director James Cameron.

Though I was mesmerized, the nine-year-old me never even conceived of filmmaking as a career. That wouldn't come until I was 15.

In my sophomore year of High School, I was assigned a lab partner in my Biology class named Gary. We got along as he was pretty heavily into science, sci-fi and pop culture. One day, he asked me if I wanted to see a movie he made. I was astonished. The very idea of a 15-year-old living in (way) upstate NY making a movie on their own volition seemed about as silly as a hippo dancing ballet. But there it was, a VHS cassette labeled "Flying Stilettos of Death" and it was delightfully horrible by almost any metric.

Until this point in my school career, I had focused on engineering classes, and rarely set foot in the art wing of our building, so I had no idea that there was an extracurricular video production club. I immediately started going and I loved it! Our teacher, Mr. Taylor showed us how to use the SVHS cameras, linear tape editing, and even some rudimentary computer video processing on a Video Toaster. Once we started shooting movies and winning awards for it, I had a serious dilemma on my hands. I struggled deciding between the much harder, but more mainstream career path of mechanical engineering, or the prospect of this unknown future doing something I seemed to really love.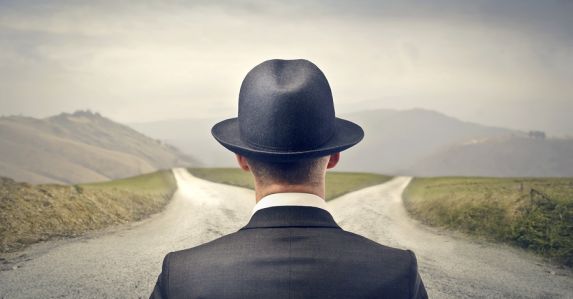 I eventually decided that I needed to go for it one way or another, and gave up engineering in pursuit of a Liberal Arts degree, something my parents were very unsure of, yet supportive of. I graduated from SUNY Buffalo in 2000 with a degree in Film Study. The program there was very avant-garde focused and I learned a lot about the history and theory of film as an art during this time. I also got to work on several local film sets, including Manna From Heaven, which was shot on 35mm film and starred an ensemble cast including three Academy Award winning actors (Cloris Leachman, Shirley Jones and Louise Fletcher). This production served to inspire me further as I got to see real career professionals making it happen right there in Buffalo. The prospect seemed more real and easier to reach now. When I graduated, I moved back home to Albany NY and tried to figure out what to do next.

The first thing I needed was a job. Soon, I landed one doing master control at WNYT, the area's NBC affiliate. Working in live television was a vastly different medium than film, and a bit terrifying at first. No calling "Cut!", no "take two." The engineering department brought together many of the things I enjoyed about traditional engineering, and what I had learned at film school. It was a mainstream job with a steady income at a station everyone that I knew watched and respected. I learned a lot from the people I worked with there, about how the technology had developed over the years, and the many ways the two industries were different from one another. I learned a lot about the business side of the industry as well. Virtually all of the money spent on high quality broadcast electronics, and redundant systems were in place to ensure that the show continued to go on and more importantly, that all of those commercials we showed were seen by all of our viewers in pristine 480i, 24 hours a day, 365 days a year. Another important contribution to my career I received from this job was my induction into the NABET union, my first time working as a unionized employee.

Along with my job, I still liked making movies too, and I continued to try to find ways to do it, which were few and far between in that area. I eventually stumbled upon a group called the Upstate Independents, which is a group of local filmmakers and enthusiasts. Through my participation with UI, word spread that the film The Time Machine would be shooting in our area and was looking for set PAs. People in the group found out who to call, and we all called. In all, there were 23 local set PAs on the Time Machine's Albany shoot in February of 2001, including myself. I took a leave of absence from WNYT and actually made more money as a PA than I did as a full time union broadcast engineer! The excitement I felt working on Manna was eclipsed ten-fold when I first set foot on The Time Machine set. They brought several 55-foot Panavision trucks. There were blocks and blocks of streets closed off, huge Musco Lights illuminating huge sets, and giant camera cranes taking shots, all happening right here in my home town! It was so exciting!

There were lots of "L.A. people" there who were painfully obvious as they had the most ridiculous winter gear to deal with the admittedly harsh Albany weather. Since there were lots of PAs, we were able to help different departments from time to time. I recognized this as an excellent opportunity to find a specific career path, as I felt that if I didn't go for it soon, I would likely end up retiring from WNYT never knowing where things could have gone. The best personality match seemed to come from the sound department, mixer David MacMillan, and boom operator Duke Marsh. They were very open with how they did things, and had great stories about the history of film sound, and working on some of Hollywood's most revered classics like The Right Stuff and Apollo 13. Eventually The Time Machine wrapped Albany and headed back to LA for the remainder of the production.

I went back to WNYT with a new goal: save enough money to move to LA and become a sound mixer.

To be continued...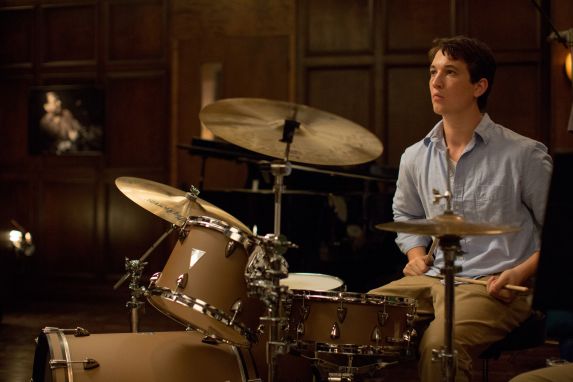 Click here to read Part II about Thomas' journey to becoming a sound mixer and working on one of 2014's biggest films!
---
Like this blog post? Please share it on social media (Facebook, Twitter, LinkedIn, email etc) by using our social media buttons at the top of the blog. Or post to your personal blog and anywhere else you feel appropriate. Thank you.
As always, Thomas is available for questions or remarks in the Comments section below...