Part of my duty working for WNYT was mixing sound for the local news broadcasts twice a week. I took much more interest in it after my return, and began reading up on all things sound. For 7 months, I saved as much money as I could, and was starting to wonder what would be enough, and when I should consider moving. My mind was made up when I was working the morning of 9/11, when I saw the world change from the control room. I decided that life was too short to not go for it, so I put in my notice, and started to make plans to head out West.

On November 4th, I arrived in a city I had never been to on the other side of the country where I knew nobody, and I started trying to make my way. The internet wasn't much back then, but it was invaluable in my search for gigs, networking, and learning more about LA. I was determined, and spent every day trying to find work, dodging scams, and meeting people who might lead to work. An early break was that I had unknowingly moved into a place three blocks from the AFI campus in Hollywood, where I was able to boom on a thesis film only four weeks after I arrived. That led to another boom job on a feature length horror film being co-produced by a fledgling LA Film School and Roger Corman's production company, New Horizon.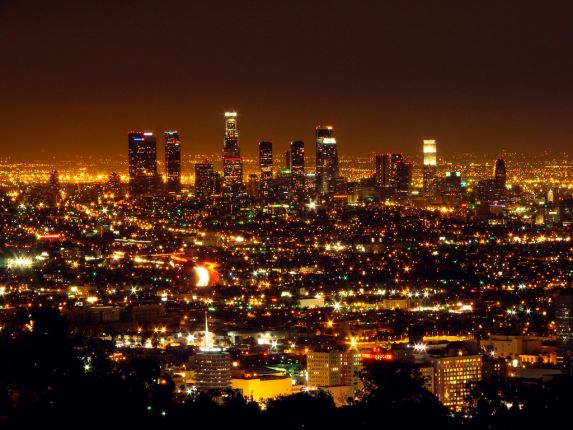 Three days before this shoot was to start, I got a nervous phone call from a producer telling me that the mixer had bailed. He asked me if I was a mixer, and although I had never done it for an actual commercial film, I said yes. They provided a boom operator who was also just starting out. We had access to some equipment from LA Film School, and basically winged it. I was very eager to stay employed, and made lots of connections from that job that lead to further work, and longtime friendships. I also had to ask for a raise just to make rent that month, as the rate was less than minimum wage, and my savings were now gone.

For the next several years, I dedicated myself to advancing my mixing career with erratic success. My initial thoughts when I got to LA were that I would be mixing studio pictures within a year or two. It turns out I had grossly underestimated the size of the ladder I was to be climbing. If I was going to get to the top, I had to think and act like those who are at the top.

Thanks to my NABET membership, I was easily able to get into the IATSE union, and I visited several mixers at work to see not only what they were using, but also how they were acting and what their priorities were. A lot of aspects of this line of work are generally expected, like knowing how to do your job. Over the years, I have learned that landing the job frequently seems to hinge on whether the boss thinks they can stand to work with you for every waking moment of a month or three at a time. I have made a point to market myself as someone who is dedicated to quality, and who was also easy to work with, because a lot of the older mixers I had met were frankly pretty grumpy.

Like-minded colleagues have been a great asset along the way, helping with advice, and helping me get work when I needed it the most. As I have carved out my career with my own set of goals and morals and sense of duty, it blows me away how many different people have succeeded and failed at this. There have been countless moments when I found myself broke, desperate for work, and wondering if the phone would ever ring again. I always critique my performance, and I occasionally lie awake at night thinking to myself, "How could I have done it better?" Consistently exploring that question I have found is my greatest joy working in the land of make believe. When I get to work with like-minded people who are innovative, and look at the world with wonder and curiosity, it reminds me why I started all of this, and fuels me to continue my push towards the ultimate goal of being a top-tier guy, an A-Lister, and of course, the big prize, an Oscar-winner.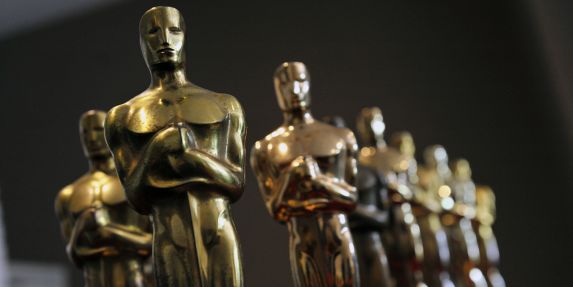 About two years ago, I got the call from one of my favorite people one day to possibly work on a new film. It's always great to get a work call, but when it's from someone I love working with, it's even better. They told me who was in it, and as I read the script, unlike a few hundred I had read before, my heart was racing! I could picture the film evolving in my mind's eye, and it was brilliant. I couldn't say yes fast enough. I met with the writer and director, Damien Chazelle not too long after that, and it became clear to me that this was shaping up to be something really special.

There were lots of technical challenges associated with the production of Whiplash, but that was part of the draw. I was going to be pushing my skills and equipment to the limit, but I was not alone. Post audio was already on board, and we hashed out a plan. My production crew was great too. The production overall was run very well, the crew was excellent from top to bottom, the actors were amazing, and everything just lined up. It was lightning in a bottle. At the end of production of the film, I walked away happy knowing that we had made a pretty damn good movie that we hoped a lot of people would enjoy.

Watching the tidal wave of praise that has come for Whiplash, and now towards me personally is truly humbling and invigorating at the same time. Being nominated for awards was never a priority in my career, but there is no feeling like being nominated for the highest achievements awarded to people of my craft. Win or lose, it's a real dream come true! The most exciting part of it all is that after it all settles down, I'm going to have many new doors open, allowing me to continue tackling bigger challenges, and help bring to life great stories that can inspire the next generation to do even better.
---
Like this blog post? Please share it on social media (Facebook, Twitter, LinkedIn, email etc) by using our social media buttons at the top of the blog. Or post to your personal blog and anywhere else you feel appropriate. Thank you.
As always, Thomas is available to answer remarks and questions in the Comments section below...