Two years ago, I became ranked in the Top 10 of Up-and-Coming Hollywood Directors Under 40 on IMDb (Internet Movie Database) and was featured on the front page of the Hollywood Reporter. I've been fortunate enough to direct many name actors including an Oscar-Nominated and Golden Globe winning actor and am attached to direct several multi-million dollar projects over the next few years. I also co-run LA Acting Studios, which is an intense on-camera, set-like scene study class in Los Angeles.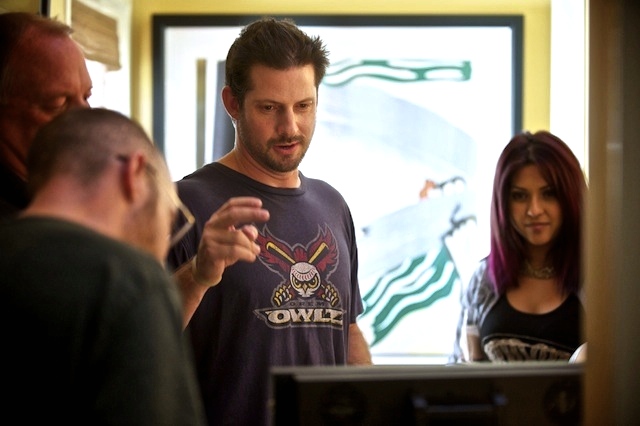 My last 2 feature films, in which we employed over 40 Stage32 members, were fortunate enough to receive national theatrical releases as well as full distribution deals. This brings my total feature film count to 5 completed/distributed projects.
My thriller CUT!, which had its World Online Premiere here on Stage32, was picked by MRakings.com (Movie Rankings) as one of the Top 5 Horror/Thriller Films of 2015 and won Best Film/Best Director at 2 top festivals.
With a respectable amount of feature work on my resume, I am about to embark on directing a short film for the LA 48 Hour Film Festival. Yes, a short film.
This festival, if you are not familiar, is the "iron man" competition for a filmmaking team. At 7:30 PM on Friday, August 4, we will be given an assignment with a list of parameters that must be part of the picture. These parameters prevent filmmakers from getting a head start prior to when the contest time period actually begins.
The clock begins ticking and within 48 hours, we must write, cast, film, edit and hand in a completed project. Since cast and crew are prohibited from being paid, everything is done strictly for the pure love of filmmaking with the intent to exercise the creative process.
I'd like the repeat that: for the pure love of filmmaking with the intent to exercise the creative process.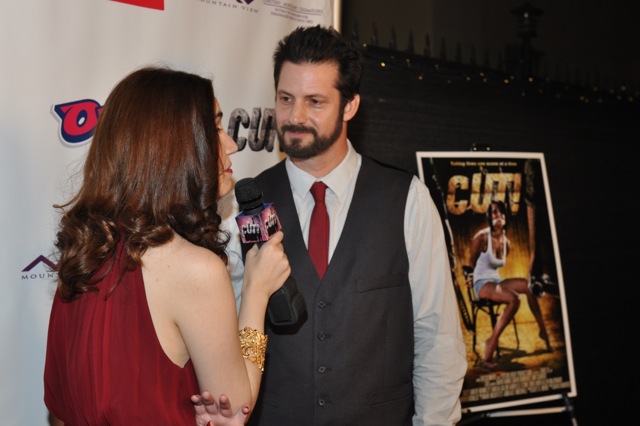 Now for the elephant in the room - with feature endeavors on the near horizon, why would I want to make a short film? And even further, why would I want to take a chance on a project like this when, with such a quick turnaround, anything and everything can and usually will go wrong.
By creating a project that flies primarily by instinct and one in which any actual post-production is incredibly limited, what is there to gain by taking on such a challenge? "You're only as good as your last film," is what has been engrained in my brain by some of my top industry contacts, so what is there to actually profit by going this route? Also, could a project like this, if it does not meet the quality standards that have become expected, potentially turn off investors for upcoming films.
Well … yes; HOWEVER, I have found that taking risks is a very important aspect in becoming the best filmmaker one can be. Without it, one limits the possibilities of potential and will never truly grow.
Before I attempted my first feature film back in 2005, I made over 200 short films. Most ranged between 1 to 5 minutes and were completely unwatchable, but each one served a purpose.
Each project was my own personal play and training ground to try new things, new techniques and new ideas. Each one allowed me a chance to problem solve the 10,000 mistakes that were being made so that the subsequent projects would run more smoothly.
As an athlete must practice each and every day and be willing to go to uncomfortable training measures to rise above the competitors, the same is true in filmmaking. You have to be willing to take chances and be willing to get out there and just do it.
You have to try different things so that you are constantly learning what works and doesn't work. You have to continue to learn how to problem solve and ultimately learn what makes up your personal style. This personal style sets you apart from other filmmakers, thus giving you a unique edge in an industry where creative individuality is a key to positive attainment on a higher level.
Consider some of the top directors: Tim Burton, Quintin Tarrantino, Wes Anderson, Steven Spielberg, Martin Scorsese and Michael Bay … they all have their own signature style, which was developed over years of trial and error. Filmmaking is the visual art of story telling and their styles are so unique, most viewers would quickly be able to identify one of their films.
As a director, my personal style has been formed over the willingness to play and the willingness to make mistakes on the short stage. Creating projects on the smaller platform allows you to be more adventurous without the risk of "trying something new" on a larger production where there is so much more at stake.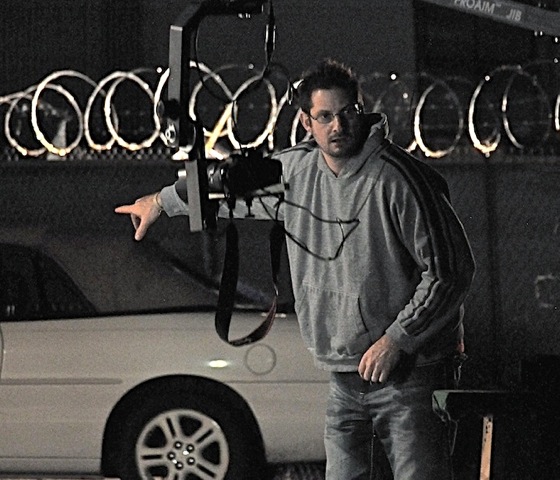 Dale Stern, twice-nominated Emmy Director for the TV series Veep put it a good way to me. He said that he is like a shark who must continue to swim to live. Becoming the best possible filmmaker, one must have this "shark mentality" to continue pushing the envelope and see what is actually achievable. It's when you concede to rest on your laurels that you go stale, stop growing and die. The age of filmmaking is constantly changing and as a director/filmmaker, there has to be a continual level of adaptation and growth.
So, yes. I will be doing the 48 Hour Film Festival and I am thrilled to be doing so. My goal is to continue to grow as a filmmaker and by constantly directing projects, no matter the size, it gives me a chance to experiment, it gives me chance to make mistakes, and it gives me a chance to create, but ultimately, it allows me to keep swimming.
I have participated in the 48 Hour Film Festival in the past with some fortunate results. Our film A Life for a Life was won Best Film and was later accepted into the Cannes Film Festival, which helped open some professional doors early in my career.
For those interested in becoming involved in our 48 Hour Festival experience, there is an attached link below for your reference. In the meantime, get your "shark mentality" moving and get after it. After all, while you're not swimming, someone else is. Happy filming!
***Rountree Post Update:
We received our assignment on Friday night (August 4) grabbing the war/anti-war genre. We jumped on this right away with our team of writers and showed up on set the next morning at 5:45 AM.
Our film saw a cast/crew of nearly 100 dedicated people with over 60 being actors from our acting studio and many of them being Stage32 members. The excitement of the time pressure kept everyone moving and by
11:30 PM
, we had shot 12 magnificent pages on 4K with incredible anamorphic lenses. The edit was happening simultaneously and was continued through the night and all day
on Sunday
. During production, files were continually being shared with our VFX and Post Audio team and everyone came together as a team.
In the end, we had a film that everyone is very proud to have completed
in 48 hours
. Even though the film is complete, for those interested, there are still opportunities to get involved and become part of it (see 48 Hour Film Festival Campaign Link).
About David Rountree
Rountree is currently in various stages of several feature film projects. The last 2 features both had national theatrical releases and CUT! was picked my mrankings.com (movie rankings) as one of the Top 5 Horror Films of the year. He is currently the Executive Producer and will be directing voices in the 3D, Sci-Fi, Animated Feature The Body Defenders currently being made in South Africa. David Rountree is president and founder of Psycho Rock Productions, which has produced five feature films, four of which were produced and directed by Rountree. Currently assisting with development for "Multiplexing" with Hilary Duff, John Heder, Danielle Panabaker, and Rob Schneider. Over the next three years, he will be directing the $6.1 million dollar thriller "Descention" as well as the $4.4 million dollar Fantasy Thriller "The Inn at the Mist."
48 Hour Film Festival Campaign Link
A Life for a Life (previous 48 Hour Film)
---
Like this blog post? Please share it on social media (Facebook, Twitter, LinkedIn, email etc) by using social media buttons at the top of the blog. Or post to your personal blog and anywhere else you feel appropriate. Thank you.
As always, we welcome thoughts and remarks on ANY of the content above in the Comments section below...