I recently sent a script to a new manager then went on vacation. With that script finished (for now) and vacation behind me, I have to write a new script. As cathartic and rewarding as writing can be, it's still work. And it's not always easy to transition to the next project. Like me, you may hear a tiny voice saying "But…but…I just finished a script. And why, oh, why, are vacations so short?"
Being the professional that I am, I stop whining and whip myself back into writing shape quickly. Here are a few techniques I use to get in the mood.


1) Watch a Movie About a Writer
Fictitious or real stories about writers can be inspirational. I love "Stranger Than Fiction," where the writer essentially plays God to her character's dominion. So clever. Another good one is "Misery," where a deranged fan hobbles a writer, forcing him to write a different ending to the fan's favorite novel series. I guess I like it because the writer gets to be the hero this time and not one of his characters. Makes me want to pat myself on the back and say, "My, I'm in good company. Writers rule!" IndieWire has an interesting list of writer movies that you can check out, too.


Will Ferrell in "Stranger Than Fiction"
2) Play Moody Music
I'm currently writing a chilly holiday feature in the dead of a sweltering, smoky summer. To get in the mood I play Christmas music.

To be honest, I groaned at the thought of it, like I do when I see Christmas decorations for sale in September. Too soon! But when I let the cheery tunes jingle all the way to my ears, I instantly get in the mood. I've gotten some weird looks humming "Rudolph the Red-Nosed Reindeer" at the grocery store, but no matter. At least I'm writing!

Here are some other musical mood makers:
I like jazz when I'm writing fast-paced banter.
Chopin is nice for overcast, meandering melancholy.
Soundtracks are pretty inspiring. Harry Potter puts me into the mood to write fantastical scenes.

You get the picture. Music is moody; that's why it's integral to filmmaking. Turn on the tunes to set the mood.


Daniel Radcliffe in "Harry Potter and the Order of the Phoenix"
3) Break Down Movies in the Genre You're Writing
I recently broke down "Love Actually" to see how it hit common rom com tropes. Unsatisfied protags meet, learn about each other, fall in love, but "tragedy" strikes, which results in separation. But they clear up the problem, one or both transform, and they reunite to declare their love or move on.

It hit all the tropes—eight times! (If you want to learn how to write a rom com, study this movie. I call it "rom com done eight ways.") Then I broke down a low rated rom com to see how it fared. It hit all the tropes but forgot to be emotionally connective and funny. The point of this exercise? It got my writer's mind ticking and made me want to write like Richard Curtis (and not the other guy who bored me for 89 minutes).


Olivia Olson in "Love Actually"
4) Go to a Coffee Shop and Write
Writing can be lonely. It's just you, your thoughts and a blinking cursor. Writing on spec is even lonelier. No one knows you're writing the next great script. Bragging to walls can be rather demotivating. They don't care.

To make matters worse, if the story is more of a seed, and you're not sure if it'll be an oak tree or a pot plant (so to speak), that laundry you've been putting off really starts to nag. So you fold laundry, which leads to putting it away, which leads to cleaning your bedroom, which leads to cleaning out your closet and making a trip to the store to buy a closet organizer system. Your home looks great, but you've written nothing.

Go to a café. You can't do laundry there and the threat of someone spotting FADE IN on an otherwise empty page is incredibly motivating. Plus it's really cool when you're in your groove laughing or tearing up at one of your scenes, and you sense someone's eyes boring a hole into your monitor. You look behind you, and the "spy" bolts. Yeah, writers are that cool.


Writing in a Cafe gets you out of your element and around other people.
5) Insist on Your Creature Comforts
I have a few modest must-haves when I write. I need a beverage, but not of the Hemmingway persuasion. (Alcohol adds the flavor of trite to my writing.)

No, I need a chai, jasmine, or coffee by my side. Some beverages have a Pavlovian effect on me:
Jasmine makes me want to chip away at my novel.
Coffee equals screenplays.
Chai is blogging and article writing (guess what I'm drinking right now).

I also need climate control wherever I decide to plop down my computer. Cafés are great, but sometimes too cold or hot. Wear layers. Even my own writer's den poses comfort concerns. It's perfect in the summer but freezing in the winter. I wear fuzzy socks and slippers and warm my feet on a heating pad on the floor. Seems extreme, but crawling into bed with two ice blocks keeps me up way past bedtime.

I settled for subpar settings so much, I started associating writing with physical discomfort. Doesn't really put you in the mood to write. A bad chair, no breaks, sleep deprivation, tight clothes, hunger and loud noises can all be demotivating (if not red flags for the Department of Labor). Get comfy! Don't settle for a hostile work environment.



Make yourself comfortable as you write.
6) Educate yourself
I always get inspired when I take a class, read, attend a webinar, or listen to a podcast about the craft. After a good lesson I want to use my mad skills! Some call it continuing education. I call it motivation. (And sometimes a tax-write off.) I like the podcast Scriptnotes to help educate myself.
7) Get a Pep Talk
Writing is hard. It's mentally, emotionally, and physically demanding. It messes with your confidence because it's prey to subjective scrutiny.

Even if you've written the next blockbuster, you could receive several rejections before you get one yes. Getting no after no makes you doubt yourself. It's also mentally demanding. You're trying to entertain (and maybe teach) the masses. You have to get audience buy-in to your world without revealing the illusion.

You're a magician, really. Not to mention, you're essentially writing a business document that should inspire execs, directors and stars to put your movie on the big screen. If that were not enough, you probably have back problems from sitting too much! You are amazing. The world needs you. Now go do your job!
Please let us know what motivates you to write. We need all the help we can get.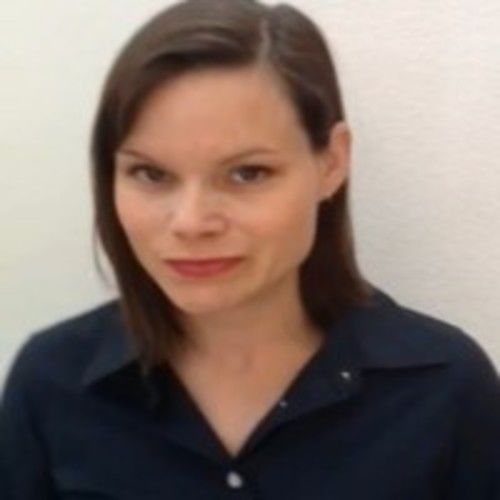 Holly Lancaster is an optioned screenwriter and
owns her own writing and editing business. She
has an English Writing BA from the University of
Colorado and is an alumnus of ScreenwritingU's
ProSeries. Holly is also an editor and a published
author, short story writer, poet, and columnist.
In addition to her own projects, Holly is currently
co-writing a feature comedy with Australian director
Paul Andersen, who plans to shoot the film in 2019.
Holly specializes in comedy writing. She lives, works
and plays in the foothills of Golden, Colorado. She is
currently taking writing assignments.
Visit her blog at: hollylancasterblog.com
---
Like this blog post? Please share it on social media (Facebook, Twitter, LinkedIn, email etc) by using social media buttons at the top of the blog. Or post to your personal blog and anywhere else you feel appropriate. Thank you.
As always, we welcome thoughts and remarks on ANY of the content above in the Comments section below...