Let me take you back to the summer of '07, where a father takes his little 12-year old son with him to his work. They had never really talked about his fathers' work. Of course, the boy kind of knew what his father did, but he was never this close. The father explained to him how he was working on this particular project and that maybe the boy would like to see how everything worked.
The big day, as his father called it, was in Amsterdam. Dad asked the little boy to prepare a movie scene with his sister. The boy made sure he memorized all the lines, his mom had done his hair, his new clothes fit perfectly. Even though he was pretty nervous, he was ready. He walked into the room, his older sister firmly holding his hand. When he opened the door, the first thing he saw were two big brown eyes watching him closely. Friendly eyes.
And that is how it all began.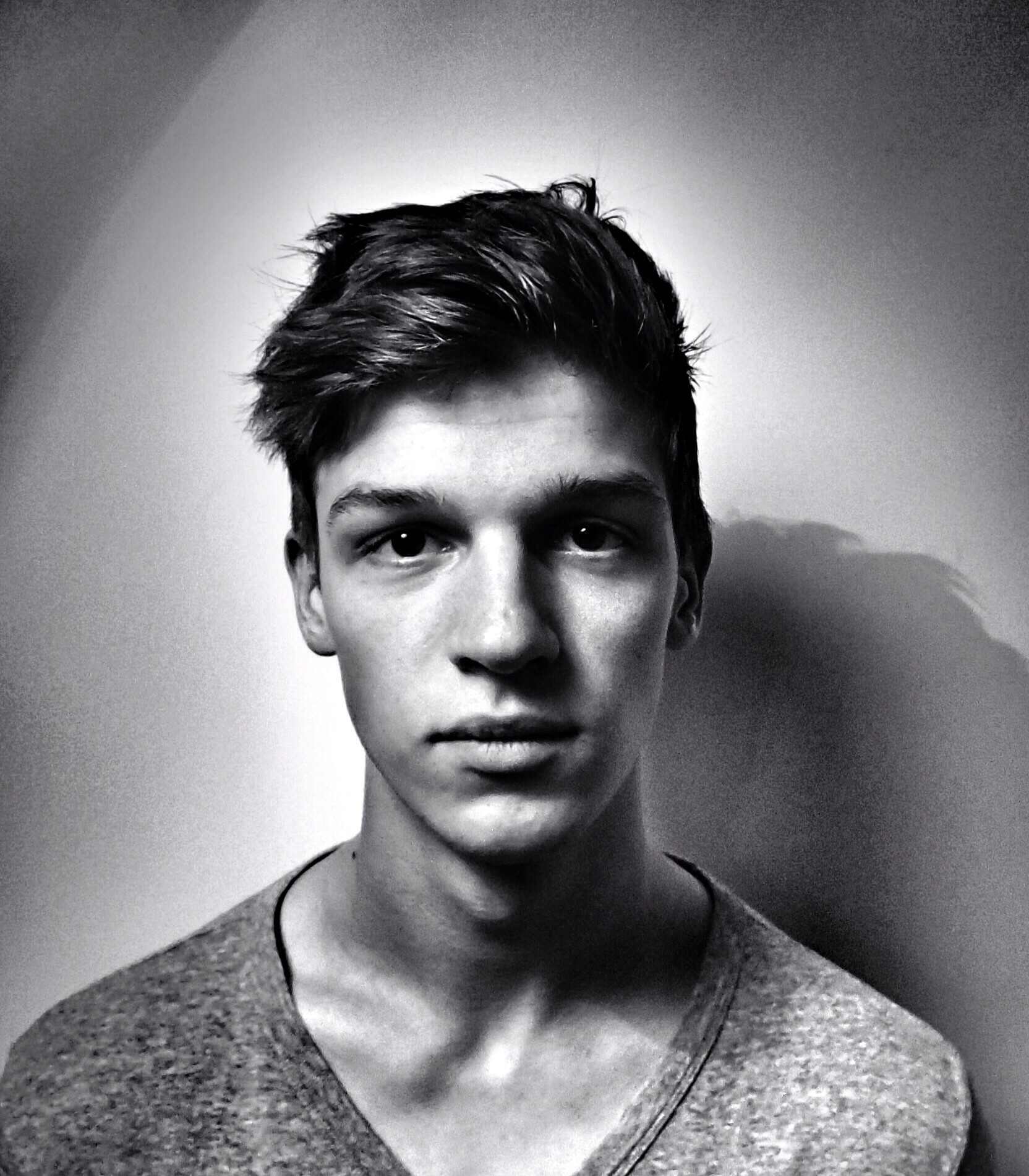 NOW
Now, 7 years later, here I am. Writing a blog for Stage32.
I must say that a lot has changed in those years. Those friendly brown eyes were from the director of the first movie I got a part in, I finally know what my father does for a living, the nerves before an audition are gone and I now have to do my own hair, since it would be pretty weird if my mother would still do that.
But above all, I fell in love.
I fell in love with acting. Since the moment I walked into that room, I felt safe, like an as yet undiscovered part of the puzzle fell in place and I knew the rest was just a matter of time.
Acting is freedom, and that is what I really like about it.
After that first audition, many followed. Some of them succesful, many not. But I've played a lot of roles now and my love for acting grew and grew.
TRAINING
So I wanted to improve my acting technique and took workshops in Amsterdam. I was nervous before every workshop, and - worse than that - I was incredibly shy.
But in those workshops I learned to open up...and you need to open up in order to act. During the years, I took about six professional workshops - some short, some for couple of months.
They were a great learning tool, especially the intensives given by Kemna Casting, Holland's leading casting agency, which were very well organized and headed by true professionals.
These workshops taught me how to use basic emotions like anger and love. They taught me a lot about improvisation. There were a lot of lessons about observation, and what you see and feel in the world around you. They taught me how to listen.
But somehow I felt....there's more to be found. On the outside...but most of all inside myself.
I wanted to go deeper. Sure, I'd learned a lot from those workshops, but I always felt there was a lot more.
These workshops were all about the 'outside' of acting. I needed to go in, to confront myself.
In The Netherlands, probably the only way to do that, is a 4 year study - call it the acting university - in Amsterdam or Maastricht. There are, on a professional level, no acting schools that provide shorter studies. You apply for four years, and finish your study.
And yes, they are great, but very difficult to get in to. And who wants to go into an acting school for four years, when you feel your career has already started and all you want to do is act?
The universities tend to be very difficult in giving you time off for an audition, let alone when you're lucky enough to get the part.
Sure, there are private acting schools, but none of them on an extremely professional level.
Yannick on set of Dorsvloer vol Confetti
This lead me to decide to go abroad. I heard enthusiastic stories from fellow actors about studying abroad and about the different schools, and one of them really caught my attention: The Lee Strasberg Theatre and Film Institute in New York City, USA.
I knew the school had a great reputation and the alumni are amazing, so I decided to study at the Institute for 2 months.
And wow, was that an eyeopener. I learned so much in such a short amount of time.
Even in those short two months, they go deep. How different was their physical approach, that the body is an instrument and the better you train your body, the better you can play your instrument.
That means accepting your body and training every aspect of it: training your voice, learning different kinds of dancing, stretching your body and make every part available.
It also helps opening up and connecting better to your feelings.
There were a lot of things that really helped my development in New York.
The teachers were different from the ones in the Netherlands. They say Dutch can be very direct, but hey...forget it.
I've never had such tough, experienced, but honest teachers. I was part of a small class of 5 students, so the teachers had a lot of time to work individually, which was incredible. You're in class almost 12 hours a day, and have to study your lines at night.
They expect, and give, full dedication.
SO WHAT'S THE DIFFERENCE BETWEEN THE US AND THE NETHERLANDS?
Well...it's 'more'. More studies to choose from, a higher level, more dedication, it costs more, you learn more.
And is it worth it?
For me...?
Let's just say, even though I'm working in the Netherlands, I really can't wait to go back.
ONE FINAL THOUGHT
Of course, there will be times when you feel down. You have been rejected again for a role you auditioned for. And the reason? It's nothing personal. You just weren't right for the part.
That does not mean you are a bad actor! I mean, what if you were Arnold Schwarzenegger and you auditioned for the part of Frodo in 'The Lord of the Rings'. Just imagine: Schwarzenegger as Frodo. Impossible.
My advice is don't give up, there are so many untold stories. Every one of them has it's own beauty and unique characters. There is something out there for you.
Never give up.
Charles Bukowski says it best. Listen to this to get inspired. I do.
And remember: it's the same with acting.
Go all the way.
---
Like this blog post? Please share it on social media (Facebook, Twitter, LinkedIn, email etc) by using our shiny new social media buttons at the top of the blog. Or post to your personal blog and anywhere else you feel appropriate. Thank you.
Feel free to share your thoughts - Yannick is available for remarks or questions in the Comments section below...