Times, they are a changin.'
And that's really good news for anyone out there with a script that you feel speaks to an audience of 50+ If you've got a script that includes Baby Boomers and mature characters, this is the contest for you!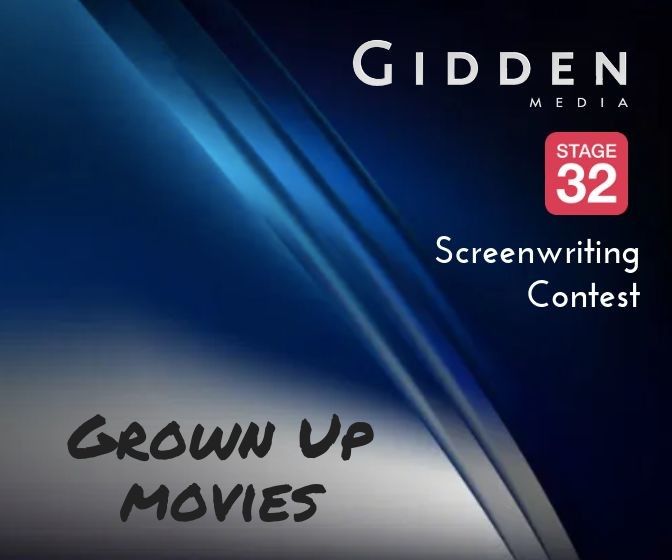 Last year, Stage 32 and Gidden Media joined forces to find the next great rom-com scripts. Two Stage 32 writers, Julie Cross and Rachel Kempf, were chosen by Gidden Media and received $7,500. Both Julie & Rachel have been working with the Gidden Media team to develop their scripts for the marketplace!
Now Stage 32 and Gidden are ready to do it again!
Gidden Media and Stage 32 are looking for a wide range of all genres designed to appeal to the 50 and over audience. They can be movies for moms (like BAD MOMS) or retirees (like BEST EXOTIC MARIGOLD HOTEL). Your script can be a comedy, historical drama, or a mystery/crime story.
Up to 3 winners will have their projects optioned by Gidden Media, receive $7,500 upfront, and be put into an incubator/mentoring program with payments escalating up to $300,000 if the screenplay gets produced (and certain conditions are met).


For More Details and to Enter:
Plus! If you're looking for a great movie to see in theaters this weekend, check out BRIAN BANKS, produced by Gidden Media. The inspirational true story of Brian Banks (Aldis Hodge), an All-American high school football star committed to USC who finds his life upended when he is wrongly convicted of a crime he didn't commit. Despite lack of evidence, Banks is railroaded through a broken justice system and sentenced to a decade of prison and probation. Years later, with the support of Justin Brooks (Greg Kinnear) and the California Innocence Project, Banks fights to reclaim his life and fulfill his dreams of playing in the NFL. Check your local listings for showtimes!
---
Let's hear your thoughts in the comments below!
Got an idea for a post? Or have you collaborated with Stage 32 members to create a project? We'd love to hear about it. Email Joleene at joleene@stage32.com and let's get your post published!

Please help support your fellow Stage 32ers by sharing this on social. Check out the social media buttons at the top to share on Instagram @stage32online , Twitter @stage32 , Facebook @stage32 , and LinkedIn @stage32 .