Hello fellow Stage 32ers!
We wanted to kick off the week by highlighting some of our favorite success stories from the writers who have worked with us in Script Services in 2018. I get asked all the time what it's like behind the scenes here at Stage 32 and I have one word - it's BUSY. We love having incredible mentors that work with us (over 500 development executives, managers, producers and agents) to give our writers feedback on how their material fits in the marketplace. What we love even more is when a connection is made and introduction is facilitated and words on the page become an instant connection between two people.
From August through the end of 2018, over 150 meetings were coordinated between the writers of Stage 32 and the execs who work with us. That's just from the final third of the year! These writers have used Stage 32 to grow in their writing, put in the hard work, and push their careers forward. Join me in congratulating them!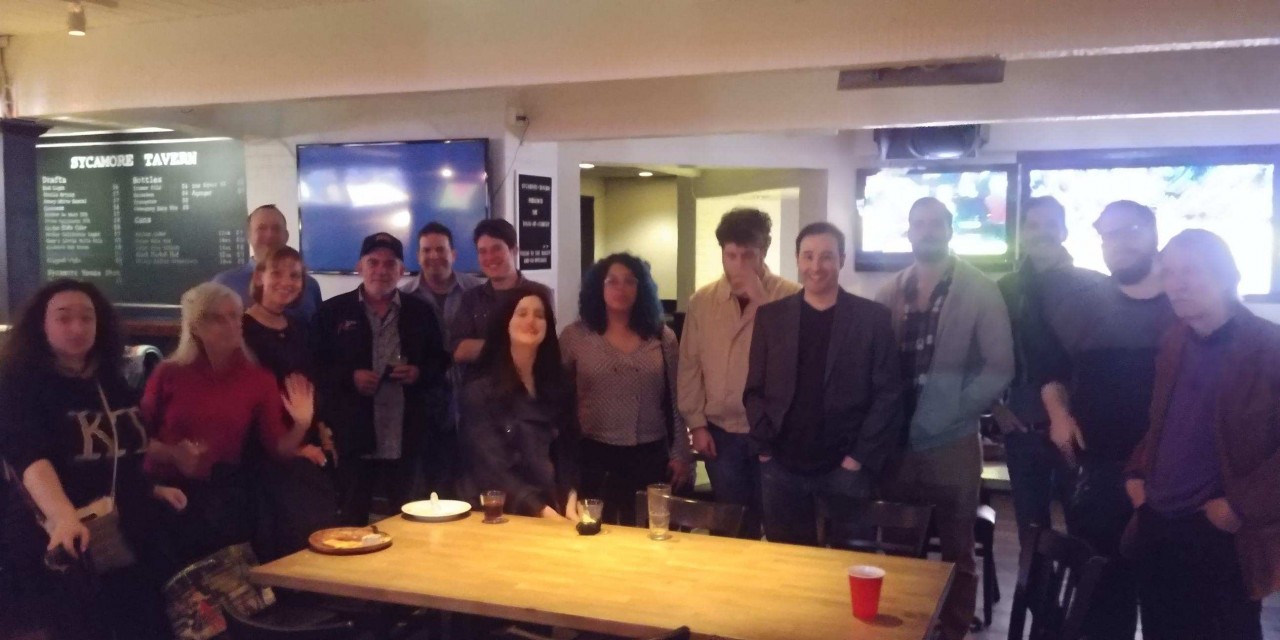 Some of our amazing writers at the January Stage 32 screenwriters meetup in LA with literary manger Devon Byers (make sure to check the Stage 32 meetups for the next one!)
And that's just SOME of the behind-the-scenes! We have much, much more that we'll be sharing with you every Monday here on the Stage 32 blog to keep you writing and motivated!
And, if you ever have any questions just shoot an email to writerhelp@stage32.com
---
Like this blog post? Please share it on social media (Facebook, Twitter, LinkedIn, email etc) by using social media buttons at the top of the blog. Or post to your personal blog and anywhere else you feel appropriate. Thank you.
As always, we welcome thoughts and remarks on ANY of the content above in the Comments section below...