Hello all…
Over the last few months we've made a number of changes, tweaks, and adds to Stage 32. While we try to do our best to explain how best to navigate and utilize these new or remodeled features and resources through blog posts, announcements, and site update notifications, we realize that the sheer amount of information can be overwhelming.
To help clear the smoke, reduce the learning curve, and keep your focus where it should be - on networking - we've built a few new rooms and put a fresh coat of paint on our HELP section.
By clicking on the Help button (right under your headshot in the upper right side of the page), you will find a drop down menu featuring:
Getting Started
FAQ
Tip of the Week
Each of these sections is designed to help you make the most of your Stage 32 experience. From making your profile the best it can be to posting a project to finding work to sending Stage 32 invites, everything you need to know is a click away.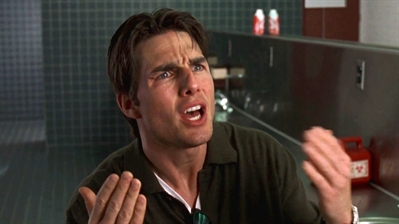 Help me help you.
Some items we recently added include:
A Find Work section including how to find work in your area
How to post a project in the Find Work section
A loglines & screenplays section with upload instructions
Directions on following and unfollowing Lounge and wall posts
How to link directly to Lounge and wall posts
How to accept a network request
How to send Stage 32 invites
How to upload your résumé
How to get a Stage 32 profile button so you can link your Stage 32 profile to your personal site or blog.
We have also updated all other subsections of our Help area.
I'll have some more site updates over the next few days.
In the meantime… Happy Networking!
RB