I'm an independent film producer. I love film, I love to travel, and I love working with other creative people. When I was asked to write a guest post for Stage32, I thought I'd share my personal journey with you and explain how I've used networking to get me where I am today.
I have recently started traveling and living around the world indefinitely while I create content with other international artists as well as expand my global short film and (web) original series festival.
I wouldn't be where I was today without all the amazing and talented people that I've met from around the world. Many of these people, I've connected with by networking both in-person and on social media. I've met people on Stage 32, Facebook, Twitter, Google+, community events, film premiers, film festivals, parties, bars and even planes.
There is definitely a skill in networking and no technique works for every situation. I'm sure many of you have some of your own ways you can share and I welcome those suggestions and stories in the comments below.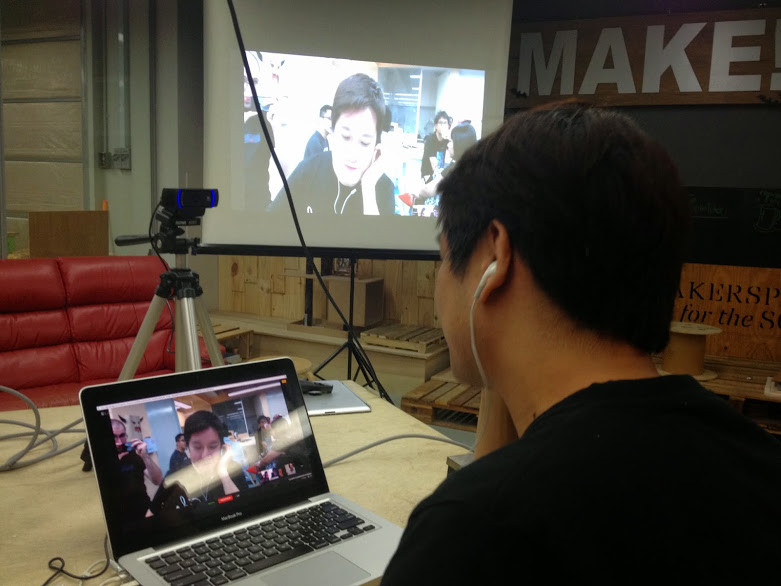 photo by Marco Sparmberg

Firstly, I want to stress the importance of making sure that your work is very easy for people to find on all your social media platforms. Post a link to a site (ie. your Stage 32 page) that has examples of your work, any demo reels, and projects you are proud of that showcase what you are capable of doing. That way IF someone wants to know more about you, they can easily find what you want them to find.
So, what are my steps to networking and creating great relationships?
photo by Gary Dupree

1) I introduce myself and meet other members of my artistic community.

While living in Patzcuaro, Mexico, I noticed this old theater showing a collection of films to the community for a nominal fee (20 pesos = $1.30US). Places like this obviously attract film lovers and filmmakers so I introduced myself to the young woman behind the ticket counter and in my broken Spanish, explained what I did and asked if there were any other filmmakers, or actors that may be in the area.
She introduced me to the founder who was involved with the Morelia International Film Festival who also happens to be an independent film producer. She also introduced me to a young man who is a production designer, screenwriter and director. A year later, I was able to call upon both of these people to work on a fun and collaborative project. (see below).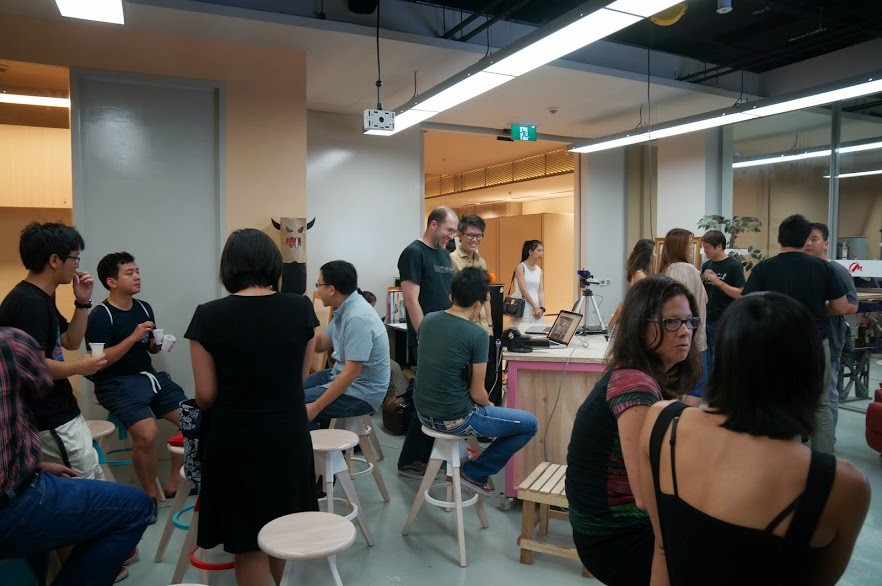 photo by Xin Zhuang

2) I build my own local community.

If there isn't an existing community established where you live, create one.
While I was living in a small artist town in Western North Carolina, my wife and I founded the Asheville Filmmakers Group as we began our own journey of making independent films. This small gathering of people enabled us to meet the creative people living in our city while we had a chance to work on each other's projects. We also brought in experts to talk about various aspects of filmmaking so we could all learn together. This taught me the importance of building and strengthening my own community.
Stage 32 has now made it incredibly easy for people to get to know other filmmakers, screenwriters, and actors in your home town and elsewhere. Create a meetup, see each others work, and talk about your next great project. You never know whom you'll meet and how you may end up working together.
3) I attend other people's events.
This can be a film premiere, a reading, a workshop, etc. After the event, it's time to walk around and talk to people. Make sure to be friendly, fun, and of course, be yourself.
If you are too pushy about what you do, you can turn people off. It's not about handing business cards to everyone you see, it's about finding the people that you actually enjoy being around. Listen well, and be interested in what other people do. Know when it is an appropriate time to talk business, and when it is appropriate to just laugh and have a good time.
I've personally met many people at events that have become both my good friends and co-collaborators.
4) I go to film festivals!
These are great places to meet other filmmakers, see their work, and find those people you enjoy being around. There are organic fits for everyone. I've met a number of filmmakers at festivals that I've later worked and collaborated with.
Once, I was asked to produce a pilot for a director long after we met and hung out at a festival in Los Angeles. Meeting and socializing with this person ended up allowing me to work with some very talented people in the industry that I wouldn't normally have had access to at the time.
5. I find out who my friends know and meet them in-person when I can.
You'll be surprised how many talented friends your friends have. We recently returned to Patzcuaro, Mexico and walked into a new Mezcalaria (Bar). We immediately fell in love with the location and decided we wanted to make a music video there.
We had about a week to produce and shoot it before we left the area yet we didn't know any actors or musicians. I jumped into producer hyper drive and utilized all my networking skills to find creative people in the allotted time we had to work with.
I first asked the people I knew if they knew any musicians, actors, dancers, or other creative people that might want to be involved. With a simple introduction, I suddenly had connections to some world class Butoh dancers, and a very cool musician that was well respected in the community.
I then went to a fundraiser for a music festival (see #3) and introduced myself to everyone there explaining our project. People there introduced me to other artists and within a very short period of time, we managed to get everyone together to create a wonderful collaborative art project.

6. About social media - I PARTICIPATE in the platform where I'm trying to meet people.
This is not just "hey check out my….". I find ways to connect and engage with people.
Perhaps you're looking for someone to collaborate with on a future project. Watch some of their films and then let them know WHY you liked their project. Be specific, and honest. People see through the bullshit.
Maybe you are participating in a live forum on a topic you are interested in. Contribute something useful to the discussion and keep track of the others that are participating as well. Thank them for their time and perhaps reach out to some of the other participants on the forum.
Share with others your interests and experiences by writing something timely or topical. For example, writing a guest post or blog (like I'm doing here). Whatever the media, find a way to engage in a conversation ultimately forming relationships with the individual. That way they will have an idea of who you are.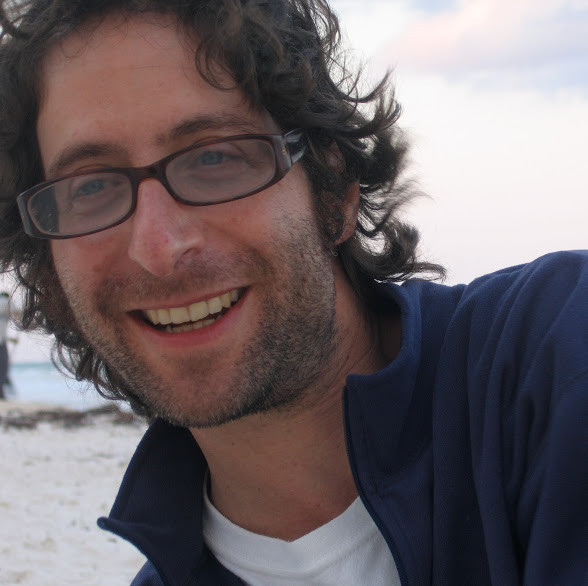 7. I'm not afraid to ask!
This is a tough one. We all fear rejection. I'm no different. While attending a writers event in Los Angeles a number of years ago, I heard a talk by Carl Bressler. One thing he said stuck with me and it has been the foundation of almost everything I do in my career. It has given me the courage to produce some great film work and live an amazing life.
"Always give everyone an opportunity to say yes".
You'll be surprised how often we assume people will turn us down so we never ask. If you never ask them, they will never say yes. If they say no, or don't even answer, move on. But you'll be surprised how often they say yes - and when they do, you'll be amazed at the magic that can happen.
Get out there and expand your network. We work in a collaborative field that requires the talents of many different people. The work you put in to building your networks will pay off exponentially in the future.
I hope these tips help you create new, lasting relationships and amp up your networking!
---
Like this blog post? Please share it on social media (Facebook, Twitter, LinkedIn, email etc) by using social media buttons at the top of the blog. Or post to your personal blog and anywhere else you feel appropriate. Thank you.
As always, Adam is available for your thoughts and remarks on the content above in the Comments section below...