Part 1: A Simple, Powerful Insight
Are you a writer, creative, producer, director, actor, or filmmaker?
Have you struggled to find your "voice?" Is it speaking to you?
If it isn't speaking to you, how can you find it? What is it and what good does it do? If you've struggled with this, my personal experience may help you.
There was a time when I couldn't find the voice within. Once I discovered it, it quickly led me from obscurity to a partnership with the producers of The King's Speech and The Tudors.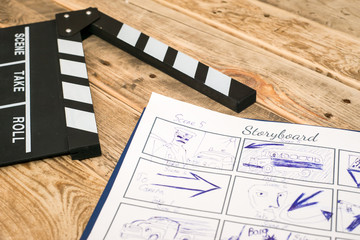 I suddenly realized my voice had been speaking to me for years - I just wasn't listening. By ignoring it, I was systematically limiting my own potential as an artist. Maybe more.
When I finally decided to give myself to its suggestions my life changed almost immediately. Doors opened, opportunities arose, and possibilities began to appear that altered my career and my life forever.
Suddenly I moved from an unknown writer to an executive producer and writer of the Magna Carta, a mini-series set to be produced by Canadian independent producer Multiple Media Entertainment and Bedlam Productions, a partner on the Oscar-winning The King's Speech.
But the road didn't go in the direction it was supposed to. Nonetheless, it was an incredible journey. That journey begins with part one of my 12-part series. Perhaps it may benefit you on our shared journey to success.
Chris Morley: Sometimes dreams come true! A passionate writer and advocate of the creative word, it has been my dream and privilege to create an online site to support and empower writers and create a platform for quality works adapted for modern times and the public at large. I'm proud to present PLAYVEL.COM.
PLAYVEL is a new literary format, combining the best of novels with the best of screenplays. It makes for a quick and interesting read for our fast paced era.
If you have an unsold screenplay and would like to make it available to a new audience or would just enjoy a good read, drop by and check out our site. Submission is free as are Part One of every Playvel.
---
Like this blog post? Please share it on social media (Facebook, Twitter, LinkedIn, email etc) by using social media buttons at the top of the blog. Or post to your personal blog and anywhere else you feel appropriate. Thank you.
As always, we welcome thoughts and remarks on ANY of the content above in the Comments section below...