What are 17 actors (average age 62) supposed to do during a worldwide pandemic when staying at home is required or advised and film/TV production shuts down and then only partially resumes? Create their own content.
Several years ago, Sandy Gulliver established a Facebook group for members to support each other and arrange social get-togethers by sharing information about their shows/films/events or those they wanted to attend. In the summer of 2020, Sandy arranged Zoom meetings so people could connect online since they couldn't meet in person.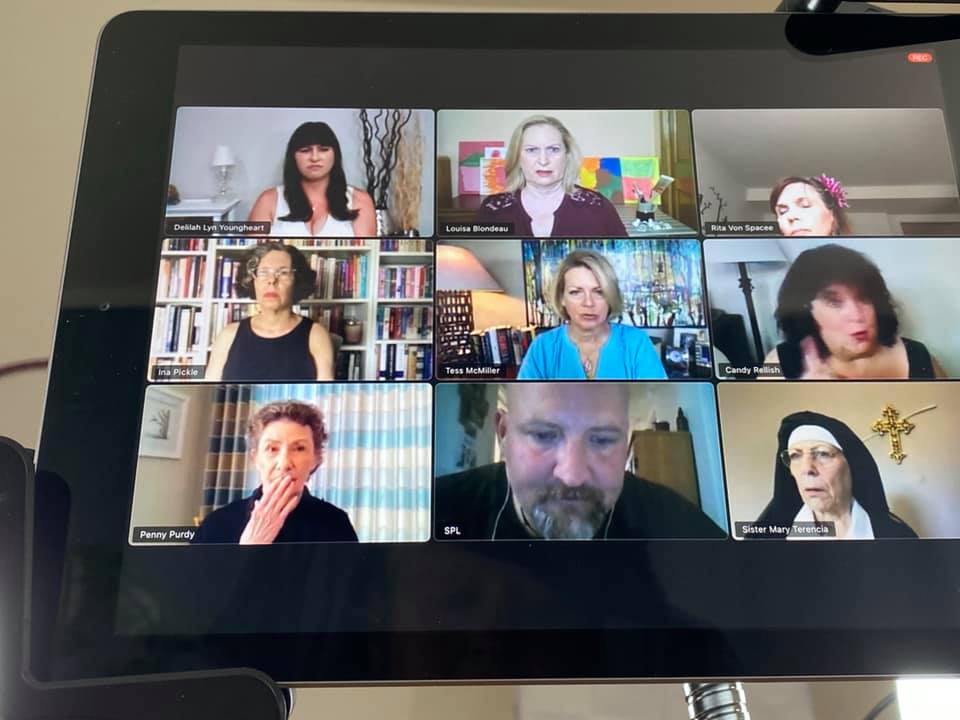 How We Got Started
During a Zoom gathering, the idea of creating content arose in part because we sought something creative to do and in part to follow advice from industry professionals. We decided on the concept of a virtual funeral for a cast of 17. With half of the cast being union, we decided to pursue making it a SAG-AFTRA project.
Benefits of a virtual event were that we didn't need to find and arrange for locations, provide food or deal with concerns over COVID-19 and prevention protocols. The premise made filming over Zoom easy to justify. Any tech issues or glitches could be blamed on internet connections.
The large cast yielded a plethora of useful behind-the-scenes skills. Based on my experience, I was chosen as the showrunner and head writer. One actor designed our website, another came up with logo options and handled SAG-AFTRA paperwork while another took charge of our marketing efforts. Someone who didn't want to invest time paid our website hosting fees. Sandy set up our YouTube channel and Facebook and Instagram accounts.
Next, each of us created the basics of her character and relationship to the deceased. Anyone could suggest title ideas. A vote led to What Did Clyde Hide? being the winner.
I asked everyone to send a selfie in character for marketing and a self-taped one-minute monologue as their character. These videos provided a springboard for the writing team. Since the other two writers and I knew most or all of the actors, we could come up with lines to fit each person. I also used the monologues to put together a teaser video.
The Teaser for "What Did Clyde Hide?"
We had a few challenges to overcome. Each actor was responsible for her own technology and equipment, including a backdrop/setting and quality video, lighting and audio. Some of us had done self-tape and Zoom auditions and were more familiar with the process and requirements, but to some had a bigger learning curve. Matching volume required some tweaking while recording and during post. There were a few internet connection issues.
Having the group develop the concept and character basics yielded some ownership of the project, which doesn't occur with most films/web series. We had to figure out what the group would decide and what the showrunner and/or creative team should decide. For example, at one point the group became involved in choosing the music we'd use for the credits. Seventeen cast members plus a director makes for a lot of cooks…and a lot of emails.
Pre-Production Begins
We'd agreed that the episodes needed to be short and decided to go for six. The writing team held meetings over Zoom to discuss the plot and the series arc and ways to involve as much of the cast as possible in each episode. Each of us had primary responsibility for two episodes, which I edited and approved.
We chose to have everyone on screen at all times instead of writing scenes for a few people at a time. One benefit is that viewers can see everyone's reactions rather than those the director and/or editor of a film want them to see. A downside could be trying to keep track of all of the characters.
Sandy posted that we needed a director and someone most of us knew joined the team. Our web designer knew someone who could edit on Zoom and he agreed to do our postproduction. With our first recording date set, the director scheduled Zoom rehearsals.
Time to Record
We'd planned to record two episodes at a time. Technical issues during our first recording session prompted us to regroup and choose one day to record all episodes at once. We couldn't really "check the gate" as people do on film sets. Too many technical issues with our big finish in the last episode led us to rerecord despite the effort of getting 19 people together at the same time with 17 in wardrobe/hair/makeup.
Creating the web series was a team effort, but many additional duties/tasks fell into my lap: designing our poster and social media graphics for each episode, designing and producing the opening and closing credits, finding most of the music and sound effects, spearheading a talent agreement and hiring an entertainment attorney, coordinating with the producer and marketing director and also the director and editor and coming up with agendas for group meetings.
Post-Production
I wanted us to create more content in addition to the teaser. Sandy had the idea of doing episode recaps. Instead of taking clips from our recordings as some shows do, I wanted individual actors to talk to the camera. The writers wrote recaps for their episodes and chose actors they wanted to include from a list of volunteers.
After some research and discussion, we decided to release one episode a week. For the premiere of the first episode, we set up a Facebook event and a live YouTube countdown. The director and I did a live Q&A after that. A couple of weeks later, some of the cast did a Q&A over Zoom, moderated by me. We combined all of the recaps into one video and all of the episodes into another for easier binge-watching. We made all content available on our YouTube channel.
The director and I had a Zoom interview with a Chicago reviewer, but no mainstream media (yet?) has been interested despite what I thought were hooks of a large, older, all female cast and writing team plus creating content during a pandemic.
What's Next?
Was the time and effort worth it? At our wrap up meeting, several actors commented on the great experience they had and the opportunity to work in general and in particular with these actors and friends. One said the project helped keep her going during the pandemic.
Going forward, a committee of three will investigate entering film festivals. Will there be a Season 2? That's unlikely as of this writing, but group members may create other projects in the future. The social Zoom calls, however, are back on.
About Ruth Kaufman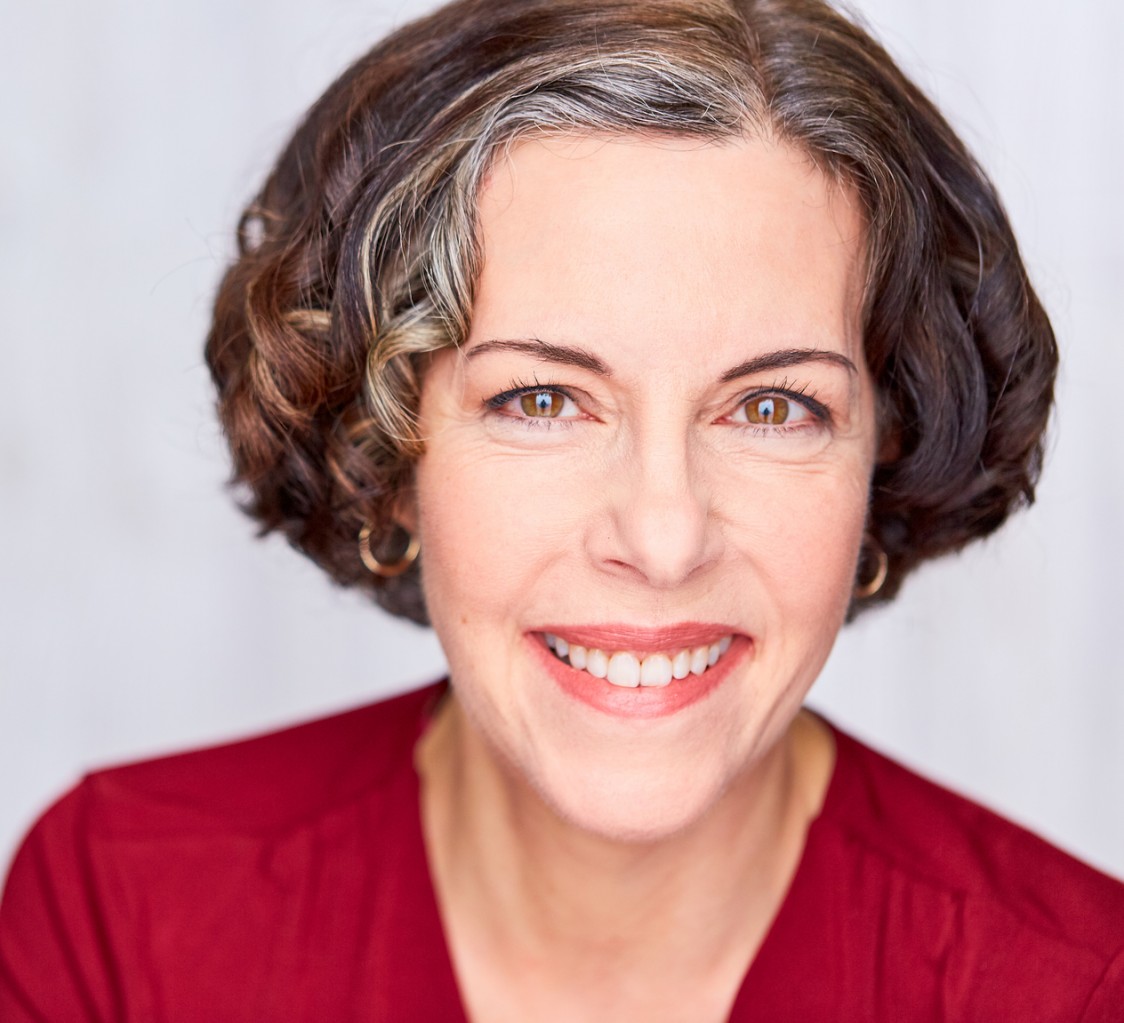 Ruth Kaufman's credits include independent features, short films, web series, national commercials and more. She's done thousands of voiceovers and has improvised with teams and at many corporate events. Ask what she did on America's Funniest People. Ruth is the award-winning author of six novels including My Life as a Star (Top Comedy, 2020 Launch Pad Manuscript Competition). Visit ruthtalks.com and ruthkaufman.com to learn more. Watch What Did Clyde Hide? free at http://www.ChicagoShowGirls.us.
---
Let's hear your thoughts in the comments below!
Got an idea for a post? Or have you collaborated with Stage 32 members to create a project? We'd love to hear about it. Email Taylor at taylor@stage32.com and let's get your post published!

Please help support your fellow Stage 32ers by sharing this on social. Check out the social media buttons at the top to share on Instagram @stage32 , Twitter @stage32 , Facebook @stage32 , and LinkedIn @stage-32 .