Are you craving a successful career in Hollywood, but can't seem to get your first big break? Are you struggling with rejection, discouragement, fear, doubt, or feelings of failure? I have good news for you. If you feel like you've hit rock bottom, continue to get rejection letters, or haven't landed the role you've been dreaming of, making a different choice can truly change your life.
The Secret to My Success



After taking a giant leap of faith by moving my family from Chicago where my husband held a lucrative position at Ford Motors, to Los Angeles to live my dreams, I found myself feeling stuck and defeated. It was 2014 and I was living paycheck to paycheck, desperately trying to figure out a way out of the rat race.
I knew in my heart that I was destined for so much more, especially since my true passion has always been working in the entertainment industry. I wanted to act, write, and own my own business. Fed up with the way my life was going, I decided to take control of my own life. I started reading self- improvement books and came across Think and Grow Rich by Napoleon Hill. After a few weeks of studying the Law of Attraction, I realized that I was stopping myself from having the life I have always desired, and that I was the cause of all of my problems.
How Changing My Thoughts and Feelings Changed My Life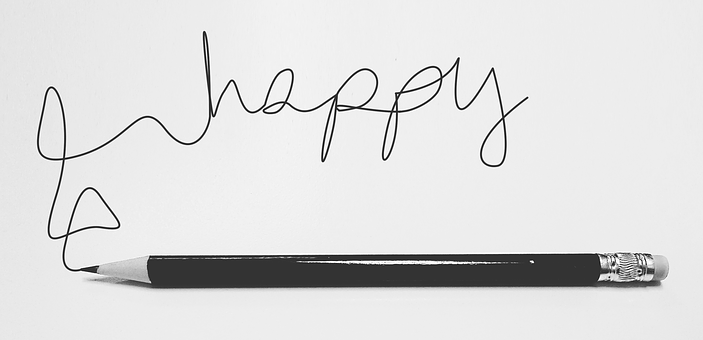 Coming to this realization, although it wasn't easy to accept at first, meant that I could begin to make different choices. If you haven't heard about the Law of Attraction, it means that we get what we focus on the most, whether it's positive or negative. We create everything in our lives by our thoughts and feelings.
After I learned how powerful our thoughts and words were, and that we are literally creating our realities, the first thing I did was accept total responsibility for being the creator of my life. I then started visualizing the life I wanted at least 3 times per day. I would visualize myself booking roles in commercials and films. I would imagine myself producing my own TV shows. I would see myself running my own successful business. Small victories started to come my way, so I decided to go deeper with my Law of Attraction studies.
My goal became to completely erase all negativity from my life. I stopped watching the news, and stopped being around people who were pessimistic, overly judgmental, and miserable. I vowed to only spend time with happy, optimistic people. At the time, I didn't know a lot of people with these qualities, but I slowly began to attract them into my life.
The Power of Taking Action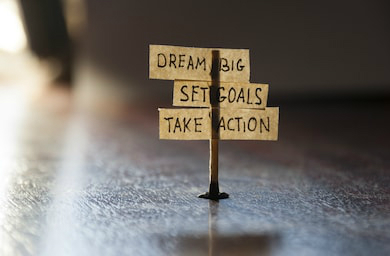 While visualization and the Law of Attraction helped me manifest my goals, I also had to take action for my dreams to come to fruition. I decided to take action and produce my own work. I agreed to do a production for free just to get the experience. While working on this production, I met the owner of a sound stage, and things just started to click. We made an instant connection, as we were both from Chicago.
He started telling me that he really wanted to move to Atlanta, but needed a partner in LA to run the studio. I was very interested, but I just didn't have any extra money to put up for a partnership. A few weeks later, my husband and I booked a major commercial. Instead of being paid for 1 spot, we were paid for 6 spots! I now had the money to partner in the studio. I took full advantage of the opportunity to partner with an existing studio to build my business.
Nine months later, the owner of the studio no longer wanted to be in the business. My husband and I bought all the sets and equipment from him and moved locations. It was then that 4 Hearts Studios was officially born! If I had not changed my mindset or made a conscious choice to act on my desires, I would not be where I am today. The Law of Attraction is very powerful stuff. I continue to use it today, and my life just keeps getting better and better.
Choose Relationships Wisely



If you are truly ready to live your dreams, using the Law of Attraction and taking action steps towards your goals can create miracles for your life. I am living proof. Don't give up on your dreams. They are waiting to be fulfilled through you. Although we have the power to make our dreams come true through our thoughts and feelings, we must make good choices.
One of the necessary steps to creating a successful career in Hollywood is eliminating toxic people from your life because their negative energy can stop your career from moving forward.
Here's an example of what I mean. Have you ever told someone close to you that you wanted to write a screenplay, produce a film, or audition for a role, and they told you that you were crazy, or that you didn't have what it takes to be successful?
If that happened to you, go back to that experience and recall how it made you feel. For many of us, hearing negative words about our dreams from people we care about, often causes us to doubt ourselves. It can cause fear to rise within us, and become our dominant feeling, which gives birth to procrastination, self-sabotage, perfectionism and eventually, failure.
If you truly desire to be successful in Hollywood, take a close look at the people you spend the most time with. Notice who makes you feel good, and notice who depletes your energy. Distance yourself from people who don't contribute to your happiness and well-being. If you notice that you often feel discouraged, sad, or experience other lower-vibration feelings, such as anger, fear, resentment, or despair after speaking with or spending time with someone, consider loving that person from a distance.
Positive Thoughts, Words, and Actions Equals Success
Cultivating positive relationships with people who believe in you can help you stay motivated when you face challenges on your path. Surrounding yourself with positive people, thinking positive thoughts and speaking positive words on a daily basis is a must when you are moving towards your goals, and it will ultimately help you reach the top. If you choose to think and feel positive, visualize your success, and take consistent action, you will step into your greatness in Hollywood.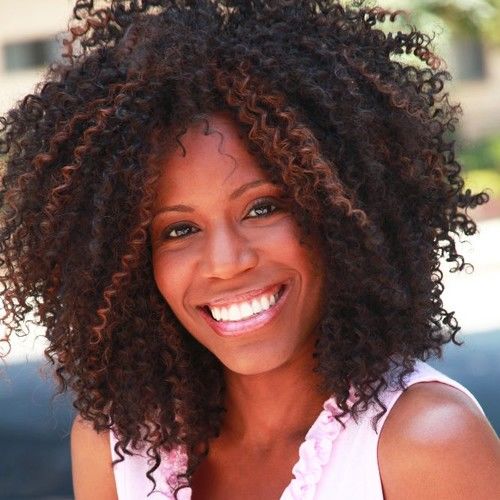 Ci Ci Foster is an actress, writer, producer and businesswoman on the rise.
Hailing from Chicago, Foster started her career in entertainment while attending
Chicago State University, where she graduated with a bachelor's degree in Psychology.
Professionally, Ci Ci enjoyed success in a host of independent films, staged
productions, print ads, and commercials before relocating to Los Angeles in 2007
to pursue her passion for entertainment.
Foster's writing career began when she penned her debut novel, Sunny Rain. The success
of Sunny Rain put Ci Ci in demand with urban lit fans who dubbed her 'The queen of sexy drama.'
After gaining attention as an author, Foster's desire to provide empowering roles for actors
and actresses of color led her to co-founding her own production company, Flower Goddess
Productions. Her debut documentary, "I Heart Hollywood," reveals the real life struggles of
14 actresses in Hollywood. The film was screened at The Chinese American Film Festival and
The Bronzeville Film Festival.
Foster also co-owns 4 Hearts Studios, a low-cost rental stage featuring standing sets with husband,
Kevin Foster. The 2500 square feet facility caters to independent filmmakers and photographers.
Several projects have been produced under Foster's direction including, Digg Into Books, an
exciting web series that showcases book clubs across America, and Beyond Merritt, a short film that
exposes the evil grips of addiction. Since her breakthrough in Hollywood, Foster's work has appeared
in a variety of media outlets including KTLA, Suavv Magazine, Brown Sista, XI Magazine, Fever
Magazine, FeSaad magazine, and many others.
Recognized as a Phenomenal Woman by 50 in 52 Journey, an organization that honors people who do
extraordinary things, Foster is living proof that dreams do come true. She resides in Los Angeles with
her husband and two daughters and is currently working on Oh Really?!, a interactive web show that
exposes pop culture obsessed fans to a new spin on entertainment news.
---
Like this blog post? Please share it on social media (Facebook, Twitter, LinkedIn, email etc) by using social media buttons at the top of the blog. Or post to your personal blog and anywhere else you feel appropriate. Thank you.
As always, we welcome thoughts and remarks on ANY of the content above in the Comments section below...