Since I was 12-years-old, I have always wanted to be in the entertainment business. I wanted to launch the next great entertainment company and have been pursing this ambition at great personal cost. To date, I haven't yet achieved my vision. But that's okay. Today I want to share my journey, as I suspect many of you can relate and substitute your own name for mine.


A Let Down Disguised as an Encouraging Gift
2018 was a particularly hard and painful year. Once again, I found myself without a means to support myself. And, once again, my family and friends came to the rescue. That was it for me. Life had won. It had proven that I didn't have what it takes to be successful. I decided to give up my dream and settle for a regular nine-to-five.

I dedicated myself to the task of finding a job, but no one would hire me. Corporate America wanted eighteen-year-olds with twenty years experience. It was depressing and soul-crushing. I needed a reason to get out of a bed. Looking for work was not enough, so I turned to my writing. For years, I joked with my family about writing a feature film on my dating experiences. I had never finished a feature.


On Location with Gregory Q. Jenkins, Natassha Amalia, Darius McCall, Breton Tyner-Bryan and Kele Mogotsi shooting Prequel 1.


I started to write. Bit by bit, sentence by sentence, I poured my soul onto the page. I wrote regularly and religiously and finished the first draft in little over a month. It was like a therapy session for me. I then sent my script out for feedback. After notes, I addressed the weaknesses of the script as best I could. Then I joined Stage32.com and signed up for a pitch session. The producer was very kind when he declined to know more about my story. It was awful. Yet, I was content in the knowledge that I had finally completed something. And so I added my logline to my profile and started writing another feature.

A few months passed before I noticed someone had commented on my logline. He liked the premise and wanted to see a longer synopsis. I contacted him and offered to send the completed third draft. (Yes, the script is copyrighted.) Turns out that person who contacted me was actor, James Adam Tucker. He asked if I'd be willing to reconceive of the movie as a series. I struggled a bit as I begin writing, but slowly the idea began to transform into a series. I wrote a pilot episode and laid out the concept in a series bible.

Unfortunately, it wasn't economically feasible to produce the script as written. What I had gained, however, was invaluable. A professional actor, someone who is in the business and reads scripts from professional writers, liked my work. He encouraged me to keep writing.


Rising From The Ashes
This was a much-needed shot in the arm, and so I did what any self-respecting, unemployed writer would do. I set out to produce the series myself. Long on ambition but short on sanity and cash, I needed to pull off a miracle. I began to search credible sites where I could post casting notices without spending money. I needed to find good actors who could not only bring the characters to life, but who would be willing to work initially for no money.

The next step was to find a place to hold auditions. I showed the executive directors of the charity I volunteer for a sample of the original screenplay, and asked them if I could use their training room to hold auditions. Incredibly and graciously, they said yes.


On Location with Gregory Q. Jenkins, Natassha Amalia, Darius McCall and Breton Tyner-Bryan rehearsing Prequel 2.

I found three of the four leads for the script. Not too bad, but I still needed one more. In the interim, I found a perfect location to shoot the first three mini-sodes, but wasn't able to barter for services. I needed cash to book the location. Meanwhile, one of the leads I cast didn't work out. Now had to search for two actors instead of one.

So many times, I wanted to give up. I kept telling myself I was just going to wind up bitterly disappointed. Despite being weary, so many people encouraged me to press-on, indicating that they wanted to be a part of the project. Because the roles are written for a diverse cast, many of the actors would thank me for writing that kind of role and my commitment to diversity. I simply wasn't expecting that. That was heart-warming.

Every project, regardless of its final quality, is a tiny miracle.
Good Things Come to Those Who Persevere
In the midst of all of this, I found a job. Now I was able to pay the actors, crew, and book the location I wanted. I found four very talented actors to play my leads: Darius McCall, Breton Tyner-Bryan, Kele Mogotsi and Natassha Amalia. They will inhabit the main characters of my series, The Null Hypothesis. I also found actor Jaclyn Johnson, whose part I expanded into a recurring role because she absolutely nailed what I wanted from her character, Ms. Jackson.

During the production, my niece took production stills. She captured something that was absolutely startling: I was smiling. That's something I don't do a lot. I looked happy. I looked content.


The Exit Interview Scene with Kele Mogotsi, Natassha Amalia, Darius McCall, Breton Tyner-Bryan and Jaclyn Johnson.

I now understand how the life of a creative works, and I want to share my understanding with all of you. Succeeding in this business, or any business, is not easy. Only you can decide when you've had enough. There's no timetable for success. What is absolutely required for you to succeed is the belief that you are a success story in the making. You shouldn't get depressed when things go wrong, you should expect them. Given enough time, you can figure out a way to overcome any obstacle. You will have to learn to strip away all the bells and whistles and focus on what's truly important to you. Why does a particular story you want to tell catch your attention? How can you tell that story in the simplest way possible? Stop waiting for someone to give you permission to create. Do you need someone to tell you to breathe?

We are storytellers. Telling a narrative is as natural as breathing air. You never know how your story may affect someone else. Just as other storytellers have inspired you, go inspire others. If this is your calling, you'll be miserable if you try to do something else. Embrace your gift. Share the stories you were meant to tell. If you dedicate yourself to learning your craft and you persist, you'll have a good life. You may struggle and you may face many hardships but, along the way, you'll catch yourself smiling.

I have many things to learn and am still facing hardships but I'm enjoying my journey. I'm blessed to have met some amazing people along the way and am honored they have lent their talents to my project. There are so many wonderful stories to be told. What are you waiting for? Go forth and tell them.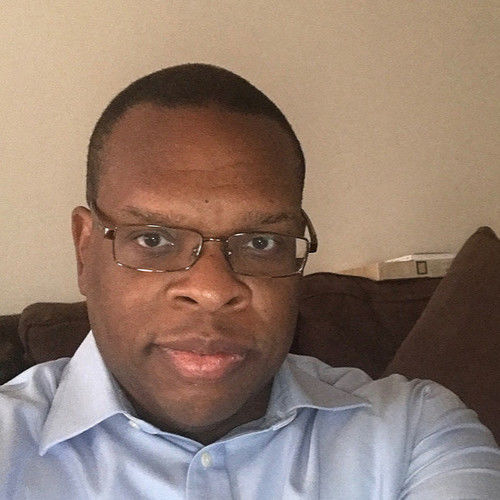 Gregory Q. Jenkins has been dabbling in entertainment since the age of twelve. He's an IT professional working on making a full-time career of screenwriting. Gregory's current profession requires a lot of technical writing and being able to revise the project vision, a process he describes as very similar to taking notes. Gregory has written a feature film (Rom-Com, not produced) and is currently developing ideas for more features and a SCI-FI TV series.
---
Like this blog post? Please share it on social media (Facebook, Twitter, LinkedIn, email etc) by using social media buttons at the top of the blog. Or post to your personal blog and anywhere else you feel appropriate. Thank you.
As always, we welcome thoughts and remarks on ANY of the content above in the Comments section below...