Last year, I had the devastating privilege of teaching television and film production to teenagers. Yes, oxymoron intended. Two things became clear early on: these students had no respect for the equipment because they were issued cameras like pacifiers, nor did they understand the value of their human resources due to the emphasis put squarely on technology above all. Guess what we did for the first week? We learned about networking. Man, were they mad. Then again, that could have been because of my required safety test. Don't fret! It paid off in spades throughout the year.
Most of these lessons, as conveyed to my students, I had only learned in recent years as an adult. Even if you're not a teenager, I believe these lessons on making connections are often overlooked and need regular practice. While at an event or other situation where a potential new relationship can be established, the following advice is how to best utilize your time.
Networking is Simply Making Friends
Good golly, how I wish someone would have told me this earlier. Fortunately, at the 2017 Inbound Convention for sales and marketing professionals, I met a very successful videographer from Texas, who revealed this secret to me: "No one wants to work with someone they can't talk to." Double negative aside, he made a valid point. If all functional relationships are built on trust, and I assert that they are, then how can you build that trust without attempting to relate to each other?
Networking has been compared to professional dating. So why skip the "getting to know you" phase? That's the part where you have the chance to fall in love! Instead of approaching a new person with an agenda, which comes across as a one-sided sales pitch, consider approaching with curiosity and engaging questions. These questions should not lead to answers that you could otherwise find on a website or a LinkedIn/Stage32 profile. At best, such a laundry list would feel like an interview; at worst, an interrogation. No, think of these questions as getting the exclusive behind-the-scenes interview. Even if every person you meet does not become a business partner, at least you both can enjoy the encounter. Who knows, you may just walk away with a fan!
Prepare "Getting to Know You" Questions
The generic questions can feel more like a grilling than a casual chat. If you incorporate information available to you, however, the conversation can flow more naturally. Don't ask, "What's your favorite drink?" if they don't have one in their hand. Instead, take a moment to observe and use that as an impetus to incorporate that into the conversation. The first person I met in Los Angeles who I did not meet through a mutual contact was a LYFT driver who also happened to be a writer (and had recently been a writer's assistant on a popular TV series). The moment she told me, I could have made the situation very uncomfortable by launching directly into a we-should-work-together schpiel. Would that have worked? No. Why would she want to invest time in working with me if she didn't know me? Instead, I decided the next twenty minutes of that ride should be dedicated to geeking out.
"Ooo, let's play a game! If you could be a writer on any TV series past and any series currently, what would they be and why?" You'll note that the question was specific, derived from my knowledge of her inclination, and had no concrete consequences based on her answers. Imagine my delight when she immediately perked up to consider her response. Not only did she and I enjoy the game, but she mentioned a series on Netflix that I had never considered before. So, when the ride ended, but the conversation had not, it felt natural to ask, "Would you like to continue this over coffee?" What did I do between then and our first date? I watched the pilot episode of that series she loved, so we would absolutely have something fun to talk about to offset the inevitable shop talk.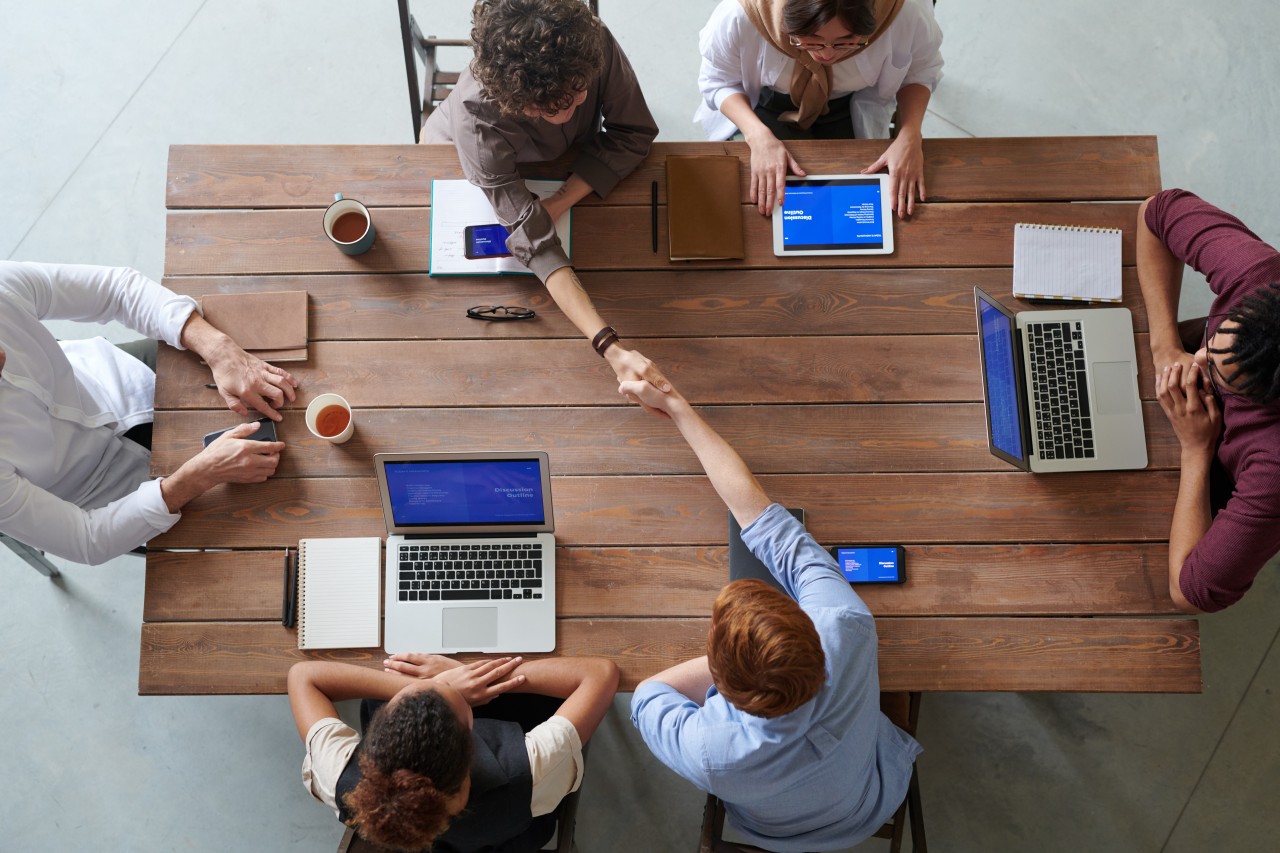 Make It About Them for as Long as Possible
People love when others take an interest in their lives and work. Listen as if every encounter will teach you something because, more than likely, you will learn something. Even if what you learn is "never again". Moreover, people can sense when someone is only listening long enough to reveal their purpose in asking those questions. Asking a finite series of questions leading up to a pitch is a sales technique, not a networking one. If you allow your new friend to continue talking, however, you are addressing two concerns at the same time. One, they feel like you are sincerely interested in what they have to say, and two, at some point, they will feel bad for doing all the talking and start asking you questions. And if they don't? Well, I'm guessing that's a sign that you two shouldn't be friends. And that's okay. Just don't chase them away with your agenda.
Know Your Answers, and Your Limits
If you're going to ask any fun ice-breaking questions, then be prepared for your new friend to want to know your answer as well. Time to quiz yourself! The most productive professionals know themselves and the best use of their time. Of course, if you're working on a particular project, you should know your pitch well enough to rattle it off. In fact, there is a version of networking that is direct, and I highly recommend it for those who are in search of feedback or funding. Beyond that, you should know the kind of person you are and the people you want around you.
For example, if my new friend belittles anyone for their knowledge of astrology or tarot cards, I may not be able to work with them. I'm not a believer, per se, but I absolutely need open-minded people and reserve judgment for more important topics. Your answers are reflective of your personality, but be prepared that your answers may change. After all, you could be introduced to your new favorites through your new friends!
When I was in film school, professors delighted in asking the dreaded "What's your favorite movie?" icebreaker. Any film student can answer that! But you should be able to, and with concrete reasons why. I almost always had two: my knee-jerk reaction film - Gladiator (2000) - and the one I'm currently obsessed with - Parasite (2019), previously Penelope (2006) and Confessions of a Dangerous Mind (2002) (i.e., past and present – seeing a pattern here?). Like their answers? Now you have a way to relate. Not into the film, but you like the reasons why? Cool, now you have something to talk about.
What happens when you don't like someone's answer? Or someone's reasons? Maybe you're just not feeling it? Know your limits, be polite, and excuse yourself. After you acknowledge their answer with "Interesting" or "I'll have to look that up" or "That's not really my kind of film", you can seamlessly move to "I need to get going, but it was nice to meet you". Confirm their name, shake their hand – no need to burn bridges – and go on about your professional dating. Remember: You don't owe them any more time, so get out as soon you are not feeling it.
The Approach: Develop Your Persona
Meeting someone new, whether one-on-one or in a group, is when my persona takes over. People absolutely want to meet the real you, but not necessarily all at once (shamelessly stolen from Hitch (2005) - so much good advice in that film!). My preferred initial persona is, "Let's Play a Game!" Fun, charismatic, animated. But if that isn't part of you, that's cool. Dig deep, confirm the best parts of you, and be that person to the best of your abilities. At any given encounter, you are either making memories or building relationships, but ideally both. So, no matter what icebreaker questions or games you use as your approach, try to be the best version of yourself with every encounter. They don't know how insecure, anxious, or timid you might otherwise be. Keep that plot twist for the first date.
Keeping the Connection: Asking for the First Date
Because what is the point of networking if you don't at least get someone's contact information, right? If you have made an authentic connection, you are welcome to exchange cards, although I prefer paper products to promote a project, not a person. Instead, I find social media a safer way to connect. You can immediately find them, follow them, and message them without giving out your personal information. This practice can also improve your ability to reach out to "dormant ties" as this article suggests, where the author recommends, "we ought to start a regular practice of re-engaging with our weak and dormant ties." Now, your assignment, should you choose to accept it, is to come up with ten engaging questions that you can answer and would sincerely be interested in talking about with a new friend. What have been some networking techniques that you've used at events that have worked for you?
About Karen E. Ross
Karen Ross is a graduate of Colorado Film School and Regis University in Denver, Colorado. She's a screenwriter, director, and producer based out of Los Angeles. Originally from the DC area, she's written and produced several short films, hosts a podcast called "Good Morning, Class" aimed at teenagers interested in media, and is currently developing a slate of new material, including a coming-of-age TV Pilot set at the Renaissance Festival and a feature film about how "compassion fatigue" affects everyday people. She enjoys acting, directing, and being interviewed, just like her fun-loving mentor, Kevin Smith. She loves opportunities to work with inclusive, diverse, and driven professionals.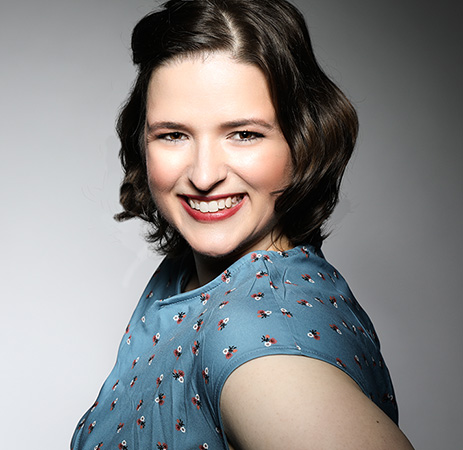 ---
Let's hear your thoughts in the comments below!
Got an idea for a post? Or have you collaborated with Stage 32 members to create a project? We'd love to hear about it. Email Taylor at taylor@stage32.com and let's get your post published!

Please help support your fellow Stage 32ers by sharing this on social. Check out the social media buttons at the top to share on Instagram @stage32online , Twitter @stage32 , Facebook @stage32 , and LinkedIn @stage32 .