When your emotions get in the way of your creativity, what do you do?
As an artist, you need to access your emotions to make your art. Emotions are your creative power. When you are in touch with your emotions, you can use them to make your art or to perform. You can communicate the full spectrum of your life experiences through your art and create true connections with your audience.
But, sometimes your emotions can take over and interfere with your creativity or performance.
Although your goal is to stay connected and in-tune with your emotional experiences, your emotions can take over and control you. You get stuck in your emotions and feel like you're at their mercy. Unable to channel what you feel into your art, you lose your connection to your creativity.
Being out of tune and disconnected from your authentic emotions can look different for different artists.
You worry about everything you cannot control.

In the midst of your work, you may suddenly find yourself wondering what others may think about your art. Your creative flow stops and your inspiration vanishes. All you are aware of is your fear of "what will they think about me when my story gets out there?" and "Will my story have an impact?"

Your productivity is diminished.

Though you wake up in the morning determined to make your art, you find the day goes by and you haven't accomplished anything. When this happens day after day you become so frustrated that you lose trust in your ability as an artist.
Your acting or your performance doesn't feel genuine.

In rehearsal, you feel so connected with yourself and your craft, but when you show up for others and share your artistry, you seem to lose your connection to yourself and your art. Your talents and skills aren't enough to tell the story because your heart just isn't in it.

You can't make use of constructive criticism.

You finally get to take that class you always dreamed about to hone your artistic skills, but the coach's feedback makes you feel angry, criticized, and maybe even ashamed or humiliated. You cannot benefit from the class and you end up feeling lost and confused, wondering if you were being too sensitive or your instructor being too rough on you.
What can you do to stay grounded and in touch with your emotions so you can use them to make your art?
1. Meditation can be a Healthy and Reliable Path to Integrate Past and Present
One of the most organic ways to access your past and present emotions is through meditation and mindfulness. It quiets your conscious mind so you can be in touch with your subconscious. At the same time, it strengthens your ability to be with and tolerate what may be revealed in your unconscious. Thus, it enables you to be present and aware of the deeper layers of your mind and do so with a sense of equanimity.
In the meditative state - when your subconscious emerges into your conscious present moment - you find your most creative emotions at the intersection of your in-the-now alert conscious mind and your subconscious rich experiences. You can see the deeper layers of your mind, as well as life experiences, thoughts, and feelings without being trapped or controlled by them. You can connect these aspects of your mind and use all parts of yourself to help you create.
2. Make Self-Exploration through Journaling a Regular Practice
Self-exploration requires emotional space and the ability to stay with whatever you encounter within. There are many ways you can do this, but journaling is always available.
When you dedicate yourself to daily brief journaling you will connect more fully with the various aspects of who you are. Some parts of you may have been disowned or dismissed, while others may have been devalued or unseen. Still, other parts may have been dormant for a long time and prove eager to come to life.
You can discover and connect to yourself through journaling. This means that you're consciously and actively involved in getting to know who you are. You embrace all your brightness, beauty, shortcomings, and shadows.
Self-exploration requires emotional space and the ability to stay with whatever you encounter within. There are many ways you can do this. Mindfulness or meditation. Journaling or practicing yoga. Working with a good therapist, coach, or mentor. Reading the right self-help books or joining a support group.
3. Take Steps to Heal your Past
There is an intimate relationship between your past and present when your old experiences are healed. You have the emotional freedom to use your past for what you want to create in the present.
Old emotional injuries or unhealed conflicts operate in your unconscious, controlling your emotional creative space. This is the space you most need as an artist. When old unhealed pain spills into your present, you begin to project your past struggles into your art. If you have some unhealed shame, you may feel unreasonably shameful about your art. If you feel not good enough, you may feel your art is not good enough. When such feelings operate in your unconscious, they can trap you in old emotional pain, instead of using them to create.
Also, your current emotional challenges can bring back old hurts, and then your art may begin to reflect your unhealed emotional trauma. Instead of re-writing your old story, you're just reliving the same traumatic narrative. Your audience likely wants your stories of redemption, victory, and healing. They want stories full of new meaning crafted out of the lessons you've learned. You need to make peace with your past to give them that.
Although the whole world is going through unique times with unique challenges, there is also an abundance of online resources to help creatives. From guided meditation to creative groups, even affordable online psychotherapy. If you need help, reach out so you can continue your creative pursuits.
More about

Mihaela Ivan Holtz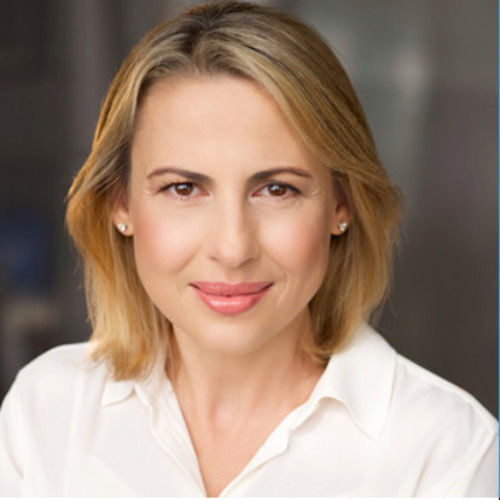 I'm a psychotherapist working with creatives and performers in Los Angeles. I'm here to share a story to help and inspire creatives.
More Stage 32 Blogs by Mihaela:
3 Strategies to Help Build Creative Intimacy
Your Art and Your Audience's Reflections
On the Other Side of Perfectionism You'll Find True Creative Flow
How to Be a More Fulfilled Artist
How Connecting to Reality Can Further Your Creative Dreams
How to Persevere and Continue to Show Up as a Creative
---
Let's hear your thoughts in the comments below!
Got an idea for a post? Or have you collaborated with Stage 32 members to create a project? We'd love to hear about it. Email Taylor at taylor@stage32.com and let's get your post published!

Please help support your fellow Stage 32ers by sharing this on social. Check out the social media buttons at the top to share on Instagram @stage32online , Twitter @stage32 , Facebook @stage32 , and LinkedIn @stage-32 .