Previously here on Stage 32, you saw a blog from me titled, "Should People Be Interviewing You About Your Entertainment Career Yet?" There has been plenty of time since then to do what I like to call a self-audit, in this context to mean looking at the criteria I wrote about in there and deciding if you're at a point where you should be an interviewee.
How did you do? Good, I hope?
I'm optimistic that as you read through that prior post, you were nodding and thinking, "Yes. Uh huh. I've done that. Okay. I've got that." And now you're sitting up a little straighter, smiling just a little bit bigger, and turning your attention towards raising your profile a little higher.
Me on iHeartRadio in Tampa, being interviewed on "That Business Show"
Who Should I Pitch Myself to?
Now you're ready to dive in and be a guest on as many TV shows, radio shows, and podcasts as you can. (And yes, sure, online and/or written media as well.) And then the reality hits of figuring out where to start. There are so many resources available to us, but sometimes it gets so overwhelming that it can feel like there are none. It's psychological because what you're really experiencing is not knowing where to start. Or perhaps you're questioning which avenues to go down as to their reliability. After all, your time is valuable and you don't want to be sending out pitches and getting no response.
But getting no response (or a response of No) is so very prevalent in the entertainment industry, so, don't automatically conclude that you're doing something wrong.
I'm here to confess that as someone who has hosted a weekly podcast for close to seven-and-a-half years now, I get pitches on behalf of would-be guests daily – that I never even read.
What is a bigger waste of time than finding a resource to learn about shows that you can try to get interviewed on is pitching yourself to shows that have no audience. Before I elaborate on that, I will say that the exception to this is that if you've never been interviewed before, are nervous, and need the reps, then it's okay.
However, while on the surface it's difficult to gauge audience size, look for things such as ratings/reviews on Apple Podcasts, how long the show has been around, their presence on social media and the following they have on there, AND look at how much engagement their social media posts do or don't get. For YouTube shows it's as easy as the number of subscribers to the channel, the number of views their videos get, and the number (and quality) of likes, dislikes, and comments on each episode post.
But equally important is to not only make sure that it's a show that's still putting out episodes regularly (pro tip: this is the first thing you should look at before you get excited about everything else you read, only to find out that they stopped their show 18 months ago) but, make sure that it's an interview-style show and see who has been a guest on it. If it's all A-listers and you're not, that's not a good use of your time for pitching. If you are a writer and they only interview actors, well, you get the point.
My Interview on CBS-TV affiliate in Tampa on a show called "Studio 10"
They Said Yes! Now What?
Congratulations. They liked your pitch and want to interview you. Now the bad news. Your work is only half done.
More often than not, the person you're dealing with – which could be a producer, the host, or someone whose role is "just" to book guests – will tell you what they need. Depending on what facet of the business you're in, this could range anywhere from:
a headshot (if not multiple pictures)

your book cover (if you're an author)

your project's poster or BTS shots

bio (more on this in a minute)

your Web links (website, social media, IMDb, etc.)

... and you might even get a request for a clip from your latest film project that they can show.
Have all these assets ready even before you start pitching. What you don't want to do is start sending out pitches and very quickly get back a Yes, only to be asked for some of the above and realize that you don't have them. Are you going to have to scramble to get a photoshoot done? What if it's a tight turnaround and they say, "We have an opening the day after tomorrow"?
Remember, while the first thought might be, "I'll just tell them I'm not available then, and see what other days they have open," anything can happen and you don't want to miss out on a chance to be interviewed. It could be a case of someone having canceled for the day after tomorrow, otherwise, their next opening isn't until just over two months from now. Pretty anti-climactic, wouldn't you say?
With regards to the bio you send them, though, more often than not they want something short that they'll use to introduce you. We've all heard a host say, "My guest today is" and they go on to read highlights based on what you'd been asked to send. If you send them the long version that's a page-and-a-half in length, they're not going to read it all and you shouldn't be putting extra work on them to edit it down. On top of that, what if they pull out something that you feel isn't what you would've wanted to be highlighted? Don't bury the lead, as they say in the newspaper business.
Be proactive, though. If they don't tell you what to send them, ask up front, "What do you need from me? Shall I send you my headshot? Are there other assets that I can provide too?"
My interview with AM 1110 WTIS in St. Petersburg, Florida on "The Pete O'Shea Show"
Timing is Everything
Respond to requests from them in a timely fashion. It sounds logical, but there could be a temptation to let your guard down once you've got the booking.
Timing also pertains to being open to what might seem like odd times to be on a show. I have a client that I booked into a live interview on a Saturday night at 9pm. While that might sound non-traditional, my client is based in Hollywood and so is the show host. So, it's 9pm Pacific Time and if you want the exposure badly enough, you grab the opportunity.
On the flip side, I have another client who I booked into a live stream that, because she's based in Los Angeles, feels like 11am, but because the show originates out of New York, is actually 2pm Eastern Time.
Clearly communicate what time zone you and the show are in so that there's not a mix up when it comes time to do the interview.
Make yourself available so that you don't give the show a reason to bump you and never reschedule your appearance.
In the case of the second client I mentioned above, there's even a separate date that they're doing a soundcheck over Zoom, just so everything is good to go on the day of the show. It's important to know that you might need to make yourself available at times that you might not otherwise have thought of.
It's not unlike a show on an ABC-TV affiliate that I've booked clients on before that actually pre-tapes the interview a day before it airs. So, even though they might tell you, "Come in Wednesday morning," you want to understand if it's live or pre-taped so that you're not promoting, "Hey everyone, watch me tomorrow morning at 10am on (show name) on (station name)" when, in fact, that's just when they're shooting the interview because they're airing it the next day.
On-location for a show called "Leadercast" (host Anthony Kovic)
Remember Your Place
It can get exciting once recording starts, but don't let your juices flow to the point where the words won't stop flowing. Remember that you're the guest and not the host. They will guide the conversation where they want it to go, based on the pitch you first sent them and on how much time they have.
If you spend far too much time talking about how you first got into acting and you carry on about plays and musicals back in high school, plus the lessons your parents were putting you into, it could very well turn into one of those awkward moments where the host says, "We're about out of time, so quickly just tell our audience about your newest project," only to have to interrupt you when you spend too much time on that, because now they have to wrap it up.
Little Things Mean a Lot
Do you know the host's name? Or both of the hosts, if there are more than one? Have you watched or listened to the show before? Do they know how to pronounce your name? (If it's a long Polish last name like mine, you'll want to cover this with them before recording begins so that you're not embarrassed and correcting them on the air.)
Do you have a follow-up Thank You that you can send to them? This could simply be a card or it could be a small gift. (Pro tip: a small gift could be a promotional item that carries your personal brand on it)
Little things mean a lot. If everyone has a good experience, you stand a good chance of getting asked back. Getting a booking without ever even having to ask for it is a bonus, so know that everything you put into your first interview with a given show is an investment in a second interview that hopefully will result from the success that everyone involved experienced.
Exhale. Be proud of yourself. And then, yup, unfortunately, wash, rinse, repeat. Get back out there and get more and more interviews for yourself.
About Bruce Wawrzyniak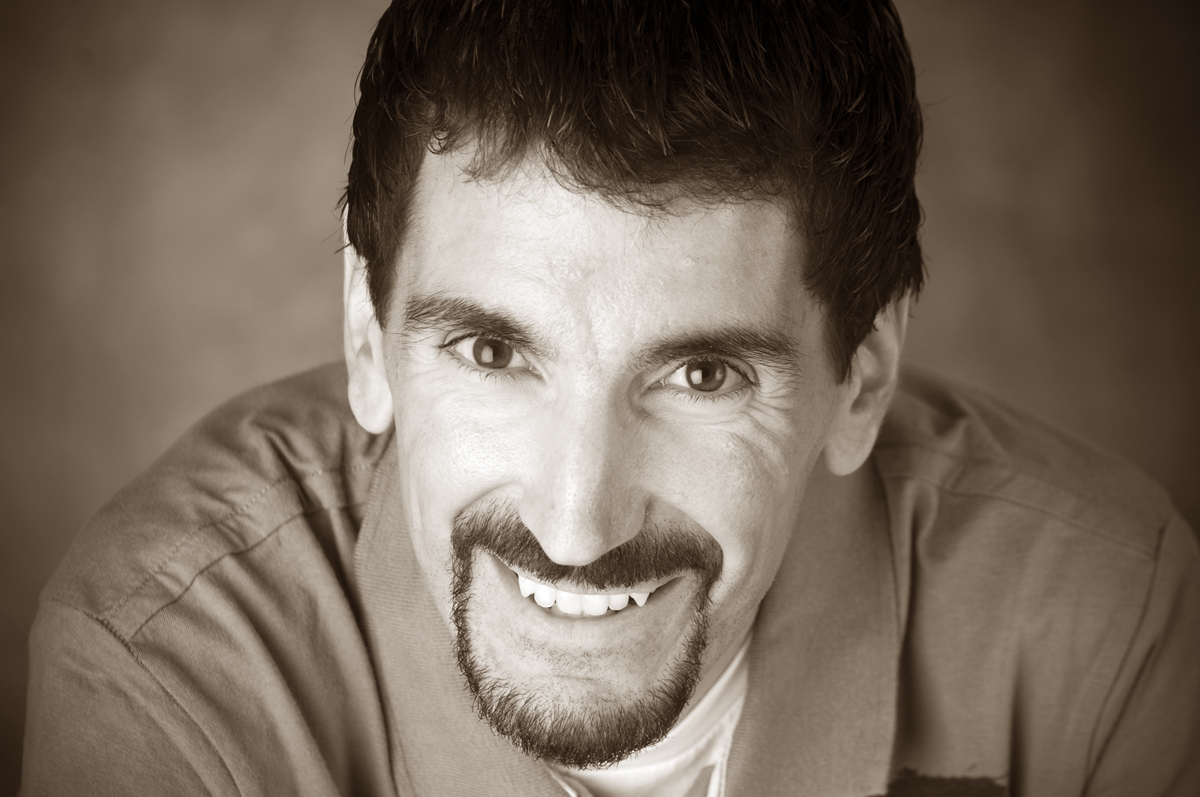 Bruce Wawrzyniak runs Now Hear This, a management and promotion agency with clients across the U.S., from Hollywood to Las Vegas to Tampa and points in between. He is also a national speaker and the host of the weekly, "Now Hear This Entertainment" podcast, which has gotten listeners from over 150 countries around the world. He is also the author of a four-volume eBook series that provides tips for entertainers for on and off the stage. Learn more at www.NowHearThis.biz and find links there for him and his company on social media, as well as for platforms for listening to the podcast. He, of course, is here on Stage 32 as well.
Previous Stage 32 Blogs by Bruce:
Should People Be Interviewing You About Your Entertainment Career Yet?
How to Present Yourself Online to Book Jobs in the Entertainment Industry
---
Let's hear your thoughts in the comments below!
Got an idea for a post? Or have you collaborated with Stage 32 members to create a project? We'd love to hear about it. Email Taylor at taylor@stage32.com and let's get your post published!

Please help support your fellow Stage 32ers by sharing this on social. Check out the social media buttons at the top to share on Instagram @stage32 , Twitter @stage32 , Facebook @stage32 , and LinkedIn @stage-32 .