If you're a mix-tape master, cue up Paperback Writer by The Beatles while you read this.
Books. The original hand-held device.
This post will teach you how to publish for Amazon Kindle, B&N Nook, and even as a paperback and hardcover book. Really though, the hard part is just sitting down to write the darned thing, especially because not writing can be more pleasurable than writing.
Currently, this Stage 32 blog post is really just procrastination from yet another editing pass for my 200 page manuscript. Each one combs out the knots for fine and refined words to flow. Thus, just because I wrote a book doesn't mean that it's done. Each editing pass gets me closer to publishing that puppy.

So for this post, let's assume you have a file finished to a dazzling shine that is without grammar or spelling errors. If your book were to become a best seller and it had a mistake, how would you feel?
Copyright for Legal Peace of Mind



With that said, once I have my finished manuscript file, the first thing I do is go to the Library of Congress and its Copyright Office.
If it's a literary work, you'd choose form TX. Registering it online with a PDF and/or Word file is simple, easy, and cheaper than if you send in a hard copy. (Which I used to do in the past, prior to their eCo online registration when it was a two-page form to fill out.
I published two short books last year, 100 Names of Cats and Dogs and Student Study Cave – A Guide to Get Great Grades, and each one cost me $55 to register online via the Copyright Office's eCo site as a single author claimant. Money well spent. However, to publish via the platforms for Amazon and Barnes & Noble, it is free. There are online entities which charge money to distribute to all the platforms, but I'm only showing two.
Freedom of the Press is Important



I love the freedom of the press. Especially when it's free to publish.
Basically, Kindle and Nook just take a cut of your sales. That's how they make loot.
When it comes to royalties from B&N, I haven't received any in a long time. So honestly, I think it's a fading platform... sorta like Beta vs. VHS tape recorder formats. Because of that fact, the majority of my 30+ book titles are exclusively being sold via Amazon so that they are enrolled in the KDP Select program which features many benefits such as 5-day free eBook promos every 90 days and Kindle Owners Lending Library (KOLL) where Amazon Prime members can download a free eBook monthly as a perk. Each time a Prime member downloads yours, Amazon sets aside a pool of money
monthly that gets portioned according to your slice's piece-of-the-pie share size. Therefore with 30+ KDP Select titles, I offer a free eBook promo every day of the year.
Give Uncle Sam His Cut
The places to publish are:
At these sites, you will want to register an account. Each will include providing your tax ID information (such as Social Security number) as they will send you a 1099 tax form. Also, they'll require bank routing information if you want direct deposit. If you choose to get a paper check, they only mail one out after you reach a threshold (such as $50 or $100) so it makes sense to get your royalty money as soon as possible via direct deposit.
Labor Pains: Publishing is like Giving Birth



From there, B&N makes submitting your eBook manuscript super easy. Just upload your Word file. They now have a built-in converter that transfers it to Nook format in a matter of a minute or two. Then you'll want a cover image file. JPG is fine. I think PDF is okay too. In the past a 1.25:1 aspect ratio of 2000 X 1600 pixels was typical. It may be 2500 X 2000 now. They'll let you know what their current optimal image size is.
The cool thing is that Nook Press with B&N presents the opportunity to publish your manuscript as a hardcover book. Amazon's KDP hasn't achieved that yet as I write this in July of 2019. That may change soon though, but it is a new advantage via B&N Press.
To publish a paperback or hardcover book, you need to save an additional copy of your manuscript file. Go into the "File" menu. Choose "Page Setup." Select your print size (typical sizes are 5" X 8" and 6" X 9"). Add "mirror margins" and choose gutter sizes. These selections determine the amount of white space that surrounds your actual text.
Then look *at* that file's page layout visually. Are there any one-word widow/orphan lines that you can remove by rewording a paragraph? Can you trim a page by changing your formatting? How does it look visually on the page? These are your choices.
After it "looks" good visually, save that print file as a PDF file for KDP and B&N Press.
Amazon: The Papa Bear of Publishing
Now onto the online publishing powerhouse which is Amazon's Kindle Direct Publishing (KDP) platform. If you keep your digital eBook content exclusive to Kindle, you are allowed to enroll that title in KDP Select which allows promotions like free eBook promotions and count-down deals where the price is lowered in steps for hot titles.
Personally, I use the 5-day free Kindle eBook promos the most. Also, all of my paperbacks are available print-on-demand via KDP. They offer "author" prices to buy your own "at cost" plus tax and shipping.
Other Computer Geek Details



Another personal preference when I publish for Kindle is that I save my Word file as "web-page, filtered" so I have my manuscript file in two formats: .doc and .html.
The web-page filtered format shows you how your book file will look with wrap-around formatting so that as a reader changes font size for ease of reading, the scrollable font shows you what it will look like. To me, this is like looking *at* how the words look visually... almost like the dripping code in "The Matrix."
Like B&N, KDP has its own built-in Kindle format converter. It'll list the wide variety of acceptable formats such as .doc and .html. The reason I use the web-page filtered .html format is that it gives me another visual editing pass prior to Kindle publication. Another bonus is that Amazon provides a spell-checker and error checker. Cool! So you can see that they offer a lot of refinement options for combing out all of the book's knots.
An Image Says a Thousand Words
Amazon's KDP provides a Cover Creator with a wide variety of royalty-free cover images. For instance, I used it with their image-within-an-image of Stonehenge for the cover of my Student Study Cave – A Guide to Get Great Grades 2018 release.
Use of the Cover Creator will be somewhat generic though. Create something unique because each book cover has a soul that can and will inspire if you imagine it thus.
The Who – Who Are You?
When you do finish all these steps and publish, go to Amazon's Author Central so you can provide your author image, a bio, and even videos and blogs too. The website is under the Amazon banner... so one email fits all.
Go to https://authorcentral.amazon.com and click the "Books" tab. There will be a yellow button "Add More Books" – click it. Provide your title after you publish it. Claim it as yours. That's how you create a pro Amazon author page. It provides your entire KDP book bibliography
So with that said, I'd advise pricing your eBooks between $2.99-$9.99 That's the sweet-spot for maximum eBook royalties of 65-70% If you charge above or below that price range, you get 35.
Now You're a Published Author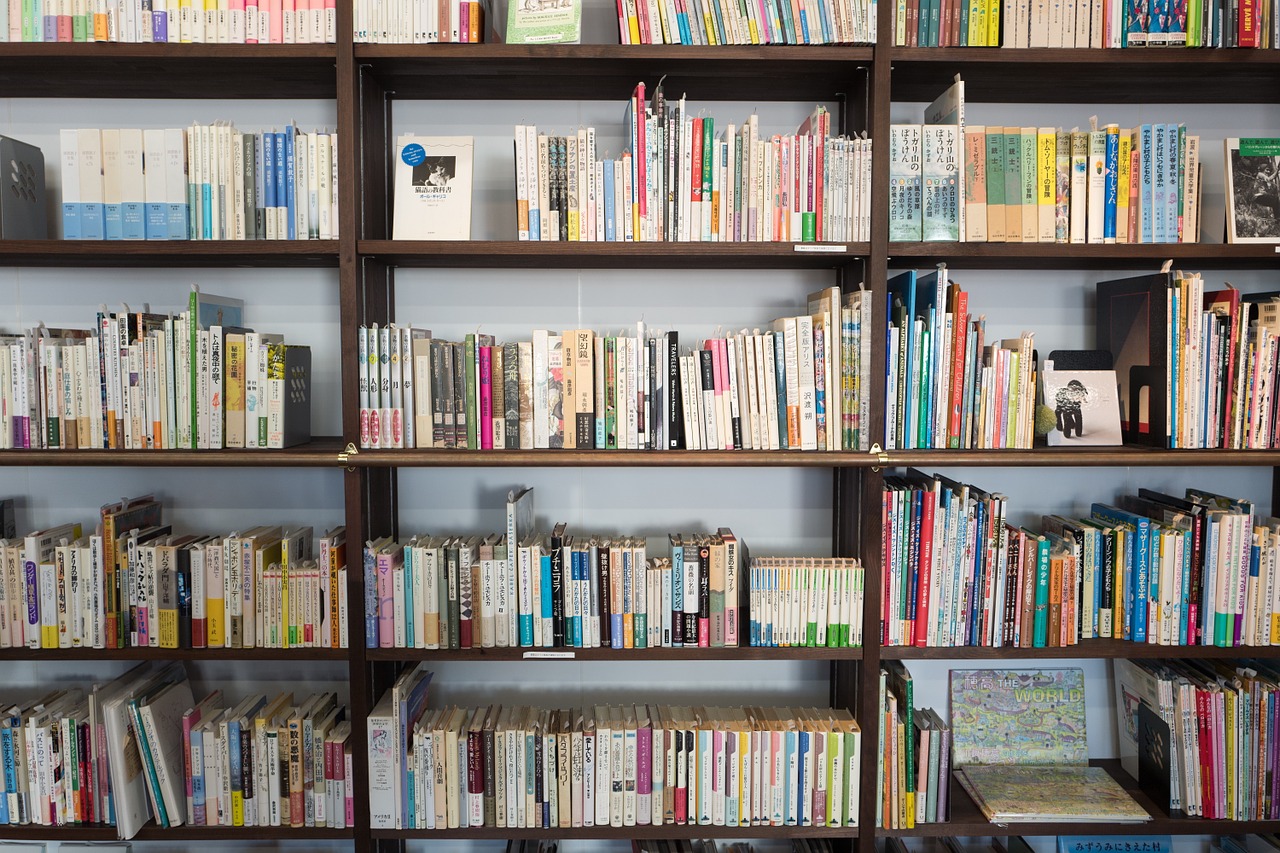 My claim-to-fame with Amazon's KDP Select free Kindle eBook promo is that on the holiday weekend for the Fourth of July in 2012, my Dessert First Diet title reached #1 with over 10,000 free downloads over that 5-day promo holiday weekend promotion. It offered some tangible redemption for all my friends and family who always believed.
That's the cool thing about this. It turns the writer into a published author. When you can put a book in someone's hands that you wrote, there's a legitimacy established.
A former co-writer friend of mine (who quit writing, btw) once quipped, "I wonder whether I'm really a writer or just writing."
Twenty-five years since he wrote that, I know that he was just writing. Publishing changes that perception with a paradigm of professionalism. When people can purchase something you wrote and crafted in your vision?
Priceless.
So far, I've helped a handful of people publish their 1st novel. The question each one has asked after: "How do I get it to sell?" My reply is, "Once you find out, let me know. I'll be the first one to follow."
Brian Shell is an author, musician, and screenwriter who appeared in 4 scenes of GET SHORTY. He has over 30 books published, 8 completed/paid writing assignments, and whose "Eat Some Vegetables" song got mentioned by Jimmy Fallon on The Tonight Show. Learn more at: https://www.PassionHero.com
---
Let's hear your thoughts in the comments below!
Got an idea for a post? Or have you collaborated with Stage 32 members to create a project? We'd love to hear about it. Email Joleene at joleene@stage32.com and let's get your post published!

Please help support your fellow Stage 32ers by sharing this on social. Check out the social media buttons at the top to share on Instagram @stage32online , Twitter @stage32 , Facebook @stage32 , and LinkedIn @stage32 .