"Don't ever let someone tell you, you can't do something. Not even me. You got a dream, you got to protect it. People can't do something themselves, they want to tell you you can't do it. You want something, go get it. Period." --The Pursuit of Happyness

Will Smith in The Pursuit of Happyness
For many of us, the excitement surrounding the possibility of being in film, or making a film, ends up being tempered by the waiting, the repeated "traction" that falls through (and the ensuing heartbreak), or the empty promises of those trying to make themselves seem more important (or rich) than they are. I've been through all of these, but eventually managed to finance and make a short film and the experience was AMAZING!
My intention here is to share that experience. In sharing how I managed the setbacks (and when I say "I", my brilliant co-producer, Judith Sobresky, was part of this every step of the way), sought out skills and external resources I didn't know I had, and chronicle what I learned (and continue to learn) about the entire process, I hope to help you bring your project to fruition, and smooth out your process along the way.
A successful prose writer who is also working in the screenwriting realm did extensive research to pinpoint what separated successful writers from those who were struggling. Her conclusion was startling, and she found that it applied to ALL professions, as far as she could tell. It was this:
The ONLY factor that made for success in all cases was that the person simply never gave up.
Dogged, passionate perseverance was the answer. Hence the opening quote above, which I found to hold true. Even people who love and care about me very much, have, on many occasions, been very clear that what I was seeking was not going to happen. That I was going to fail. I learned to lovingly ignore them and. Keep. Going. Forward.
Getting Started
You probably already have a project (or projects) that are a personal favorite to make first, once you have the financing. I know I did.
What I ended up choosing to do, however, was to sit down and evaluate ALL the projects I had available, and narrow down by a set of criteria that would allow for the BEST chance of:
1) success for the project itself, and
2) showcasing us as a production team for future projects.

In the end, here's what I ended up choosing and why:
A Short Film. For a while, making low-budget features was a gold mine. But that's changed just in the last few years. Although shorts are notorious for not turning a profit, the more I researched the "why," the more I found that people simply didn't know how to monetize them. My producing partner and I both come from the world of business, and we realized that there are multiple ways to monetize a short when thinking creatively. (More about the specifics of monetization in later installments). In addition, shooting a short for $10-15,000 allows for significantly higher quality equipment and crew than shooting a feature for the same price, which results in a MUCH more polished and visually outstanding finished product.


A Psychological Horror Film. It's kind of a given that horror is a great genre for low budget filmmaking, and that continues to be the case. But again, we always have an eye towards other ways to create revenue for a project, and, in this case, I found a story in this genre with a unique advantage. The original story was written by a very talented middle school student, and, although she had not intended it as such, I immediately saw the potential to weave a strong anti-bullying message into the subtext. With horror being the number one genre for young people in the 12-17 age group, I felt this story had the rare opportunity of being able to get in front of the very young people we wanted our message to reach.


A Film We Could Shoot Locally. Having grown up in Southern California and spending time in places like New York City, Chicago, and other heavy shooting locations, I know the tremendous financial advantages that a small, picturesque location like Klamath Falls, Oregon provides filmmakers seeking to shoot cost-effectively. In seeking to draw productions here, mainly within my circle of fellow indie creatives, but, eventually, large projects from LA or Seattle as well, I wanted a story that we could shoot here with mainly a local cast and crew, as a "flagship" film to showcase the area and the stellar work done by local artisans and actors.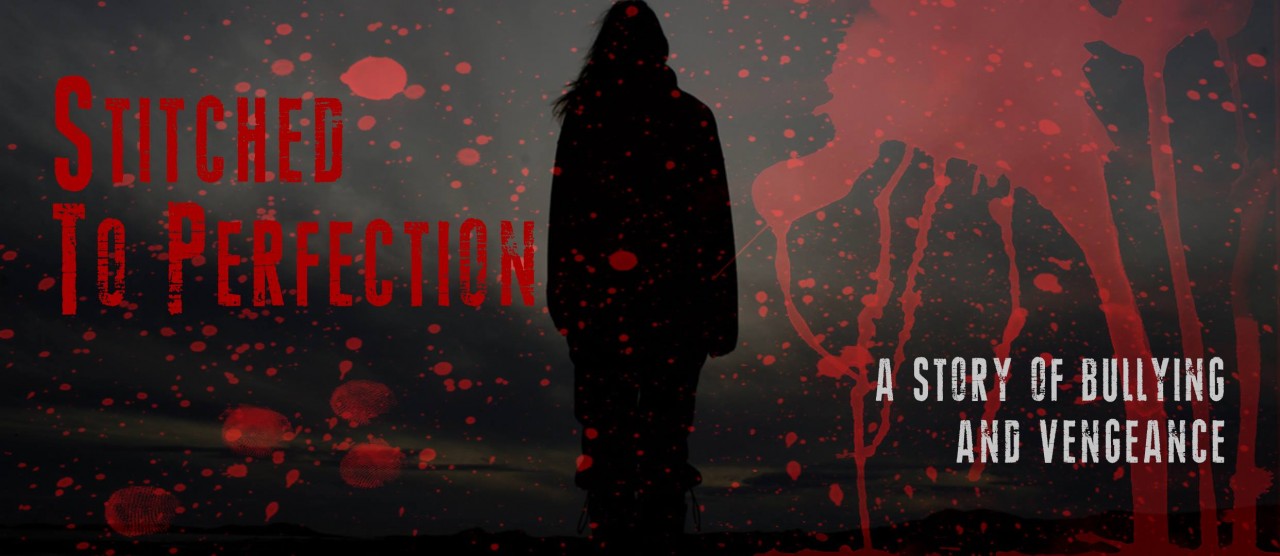 Horror is the preferred genre for teenagers.
Now What? Oh, Yeah. Money.
My dream job within the film and TV realm is to become the "money guy." It's the rarest position in the industry because it's probably the most difficult to become good at. And let's face it, most amazing artists have no interest in spending time being salespeople and marketers. I totally get it. This works out GREAT for me, assuming I can actually do the job, because my great joy comes from finding a wonderful story, getting the money in place, and then putting together a great team so they can be free to go and create their magic. I want to take the most obnoxious part of the process off their hands so they can focus on doing what they are fantastic at. Doesn't that sound so nice?
Oh, but didn't I learn how much freakin' easier that sounds than it works out in practice!
I'd already successfully raised a small sum of about $3,500 through a crowdfunding campaign for a completed film that was seeking a nestegg for its festival run. I figured (utterly incorrectly as it turns out) that raising a $10-20,000 budget for a short film that hadn't been made yet, that people could be a part of from the start, and that had financial needs that were a lot more exciting than festival entry fees and travel money would be no problem! Right?
Yeah, no.
I'd already experienced a potential investor who kept insisting that the "money was coming" over and over, but, as a former Realtor, I had a clearly set expectation within my own mind that nothing was for sure until I "got the keys." I'd known others within our business who were excited about promised money that never came. I knew well enough not to fall into that trap. Still, there is a lightly kindled flame of hope until that moment you know for sure it ain't happenin.' So, even though I continued to pursue traditional funding sources throughout the process (and still am, by the way), it was on to crowdfunding next.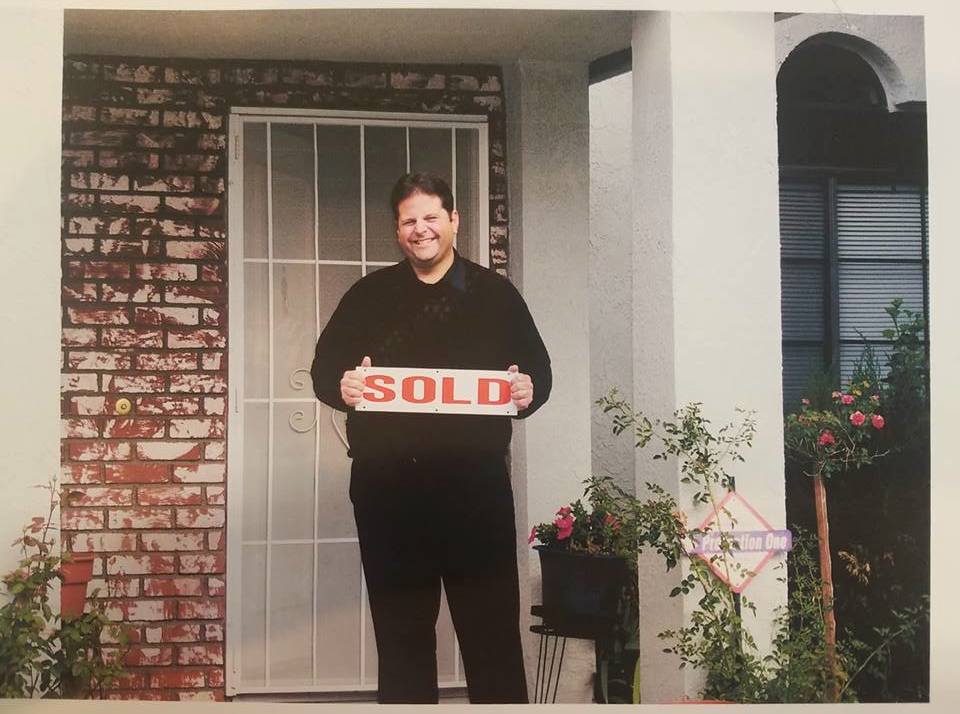 Don't count on funding until you "get the keys."

My co-producer and I had devised a truly cutting edge way of designing and implementing a crowdfunding campaign that we believe will still work gangbusters for a feature film—really a possible game-changer. What we learned, however, is that crowdfunding features is WAY easier than Don't count on funding until you "get the keys" funding a short!

Folks want to have a full film on that DVD, Blu-ray, or streaming file when the project is complete. Somehow, getting one of those with a 10-15 minute short just does not carry the same feel to it. In addition, with a feature, there's always that slight possibility that the film you helped fund will end up being the next Paranormal Activity with YOUR name up there in the Special Thanks credit. And that "Investor's Only" signed copy of the DVD will be worth a zillion dollars. Those giddiness-inspiring possibilities don't exist for short films, at least in the mind of most contributors.
So, even with our carefully constructed new paradigm in place, and using some pretty solid marketing techniques that both of us brought with us from the business world, our campaign pulling in a non-Earth-shattering $310.
Ouch.


Aaaaaaaaaand, Now We're Back to "Now What"?
And from this real world "dark night of the soul" moment, a revelation was born.

A huge reminder that each of us has gifts and resources that we sometimes forget we have. Or we don't know we have them at all. As we went back to the proverbial drawing board, we really started working way outside the box, and this is where you can benefit as well. I'd grown up on the story of Robert Townsend's creative financing approach to get Hollywood Shuffle made—maxing out $60,000 in credit cards to complete the funding. That wouldn't work for us, since my credit's pretty sucky and our plan for turning a profit was on a longer arc than a head-spinning amount of credit card interest was going to allow for.
At this same time, kind of like a small, buzzing gnat flying around one's head, I had a family member peppering me with questions about the possibility of selling her house. Although I was no longer a Realtor (I LOVE the industry, and stay up on the latest trends), I continued to answered her questions and put together a home valuation for her. She kept seeking more involvement from me, which was difficult with my busy schedule.
And then it hit me...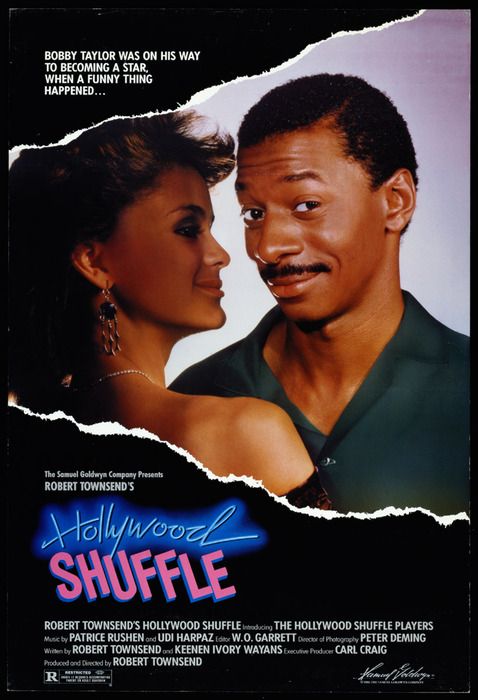 Funding legend Hollywood Shuffle.
I'm still utterly qualified to handle a "for sale by owner," so why not offer to handle her sale myself for $10,000? (We ultimately settled on $13,000, as she felt the value she was getting was more than the $10k).
This would save her about $35,000 in commissions, AND allow me to make the film!
Eventually, that's exactly how it went down, and exactly how this film was made. In the end, she decided not to sell right away, but agreed to pay the settled upon amount up front, with the understanding that I'm handling her sale when she is ready. Pride is your enemy, folks. Do NOT let worrying about what other people think get in the way of your project!
This is the Crux, Amazing People: You Have Resources as Well
Perhaps you have killer credit and can put an up-front distribution deal in place, allowing you to do your film through credit, planning and allocating for the monthlies until you see that profit (pathways to monetization will be in the future posts for this story). Perhaps you have a wealthy relative who would be willing to "trade services" with something you are an expert at.
How about bringing on a filmmaker with a huge, existing email list and fan base to Executive Produce with you, then leveraging that fan base through a crowdfunding campaign (feature preferred!)? There are many, MANY more ways out there—probably as many as there are producers.
The point is that your job as producer is this: Make it happen!
By. Any. Means. Necessary.
My next blog post: The Pitfalls and Joys of Pre-Production (AKA: "My DP quit four days before shooting and it was the BEST thing that could have happened.")
Stay tuned.
Brian Keith Ellis grew up in the Northern Baja town of San Diego,
writing from the age of six. He eventually earned degrees in both
Writing and Geography. As Geography is known to lead to a career
path as either a teacher or someone who overthrows small, foreign
governments, he chose to pursue writing. He ditched his career as
a Realtor/Karaoke Junkie and leapt into a world he had always loved,
that of film and television. Brian has been involved in successful,
award-winning, low-budget independent features, and has multiple
television shows in development, as both a writer and a producer.
He recently completed shooting on the psychological horror short,
Stitched to Perfection.
---
Like this blog post? Please share it on social media (Facebook, Twitter, LinkedIn, email etc) by using social media buttons at the top of the blog. Or post to your personal blog and anywhere else you feel appropriate. Thank you.
As always, we welcome thoughts and remarks on ANY of the content above in the Comments section below...