I'm thrilled to announce that the newest and, by far, the best version to date of the Stage 32 app is now available for download. This version improves upon and introduces a myriad of features that will make it easier than ever to network, share content, search for jobs, participate in the Lounge, search for connections and much, much more.

Additionally now you can share all your photos through the app. Whether it's headshots, on set candids, storyboard pictures or anything else personal, you can upload them to your wall and share them with those in your network with a tap of the screen.

We've made it easier than ever to keep yourself connected to Stage 32 while on the go. My thanks to our CTO Derrick Ontiveros and the rest of the team for making this possible. As always we welcome feedback in the Comments section below.

Let's get started!
---
Use the links below to download the Stage 32 App:
iPhone/iPad/iPod Touch: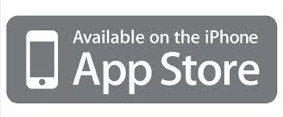 Android Phone or Tablet:
---
Here's a rundown of some of the new features...
1) PHOTOS - Add photos to Lounge posts, wall posts, and comments:
To add a photo, click the camera icon when you're writing a post or comment: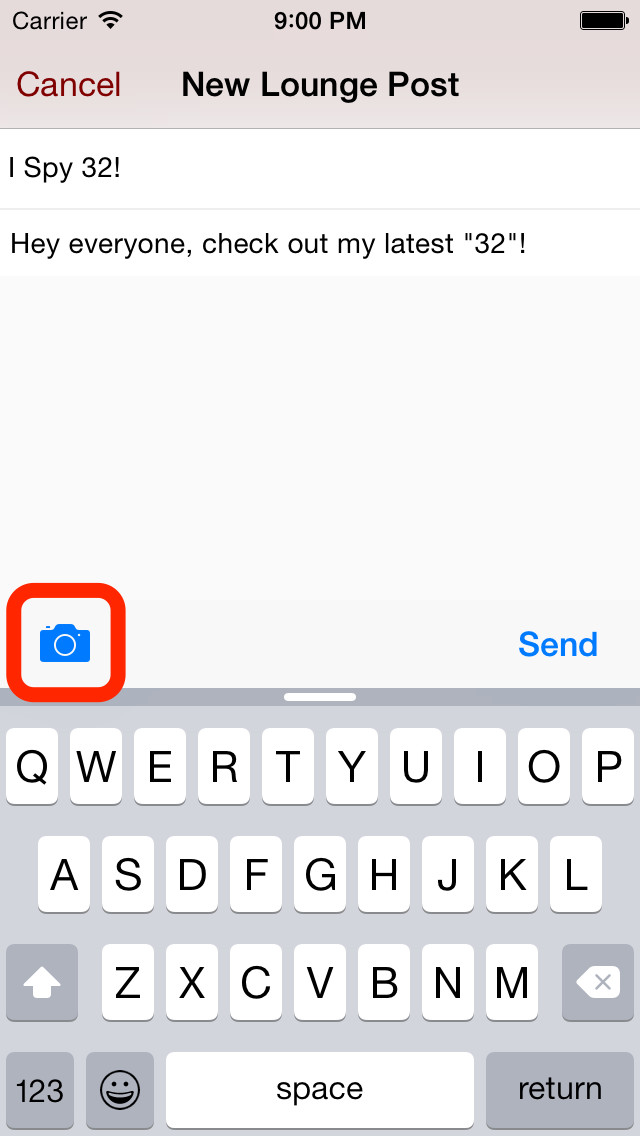 A thumbnail of the photo will be shown below the post. To remove or change the photo, just click the thumbnail.
After you've sent the post or comment, your photo will be attached: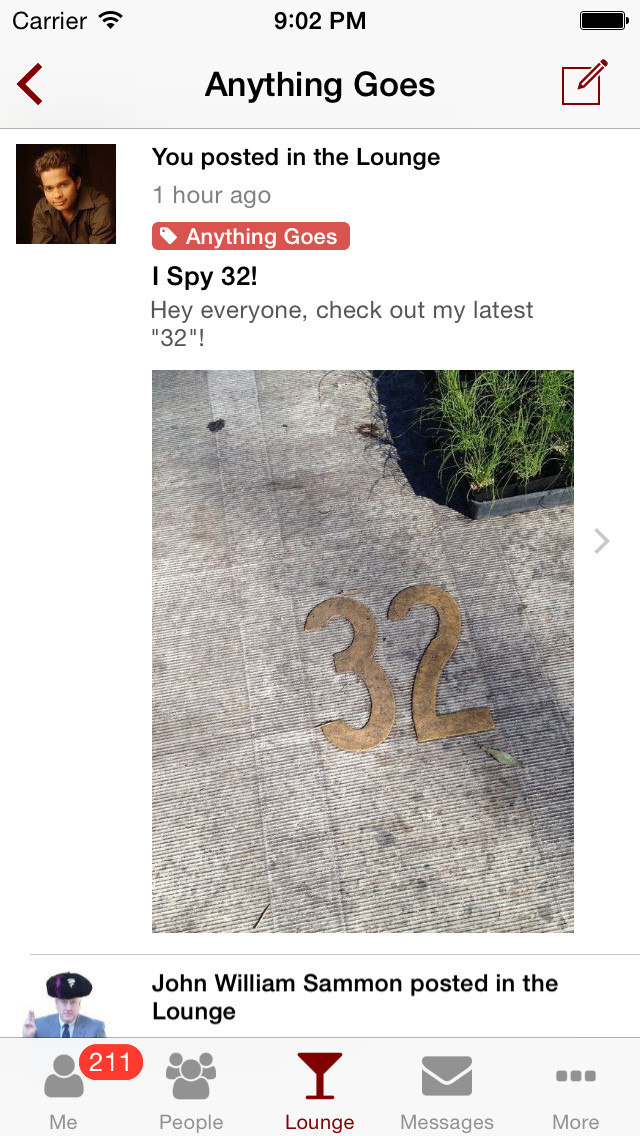 ---
2) MORE - We've added a bunch of new items to the app. To see them all, check out the "More" section:
---
3) INVITE - Invite friends and colleagues in just a couple clicks: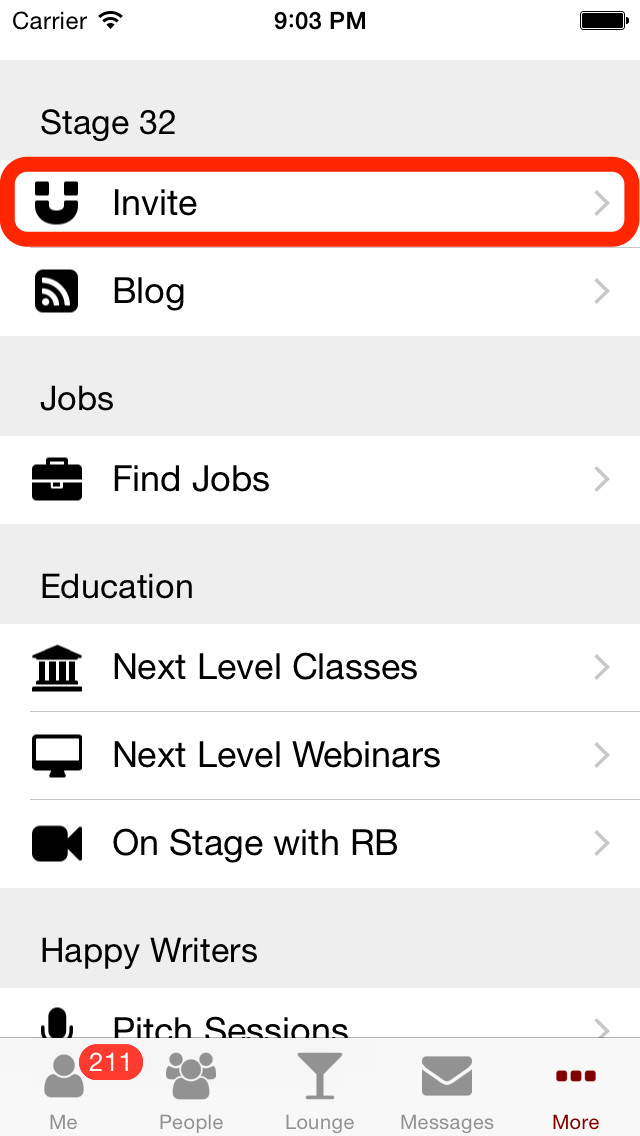 ---
4) CLASSES, WEBINARS AND ON STAGE WITH RB - Check out the latest educational resources on Stage 32:
See upcoming and on-demand classes and webinars. And don't miss RB's monthly On Stage with RB webinar available for FREE to all Stage 32 members.
---
5) STAGE 32 HAPPY WRITERS - Take advantage of everything the Stage 32 Happy Writers has to offer on the go!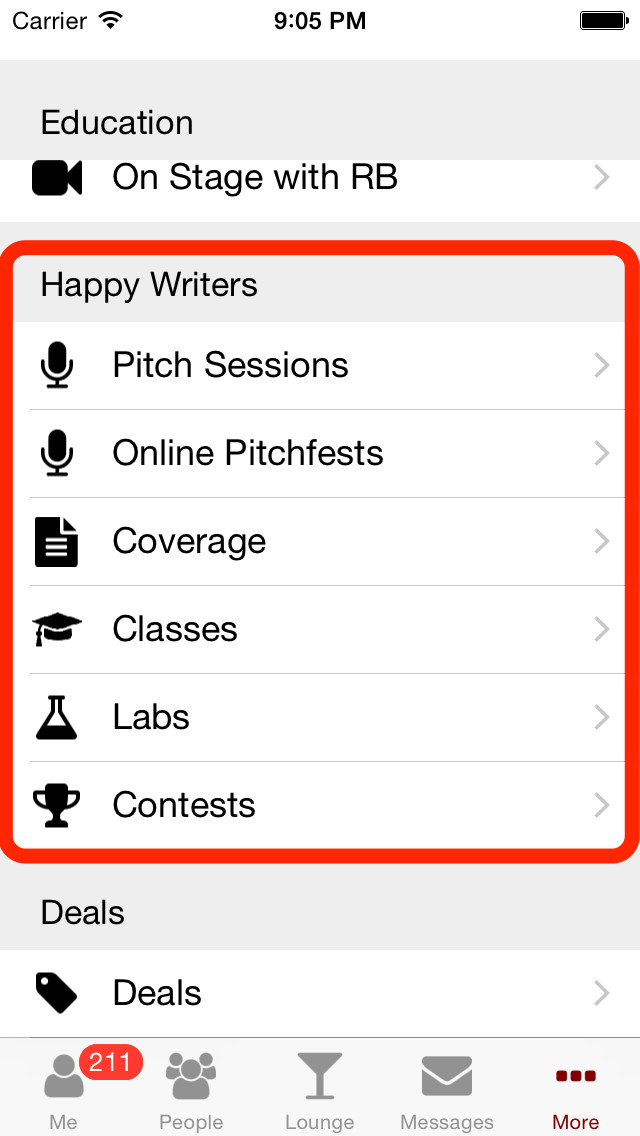 ---
6) HEADSHOTS - Now you can see full size headshots:
Just click on any members headshot from their profile page to view the full size image.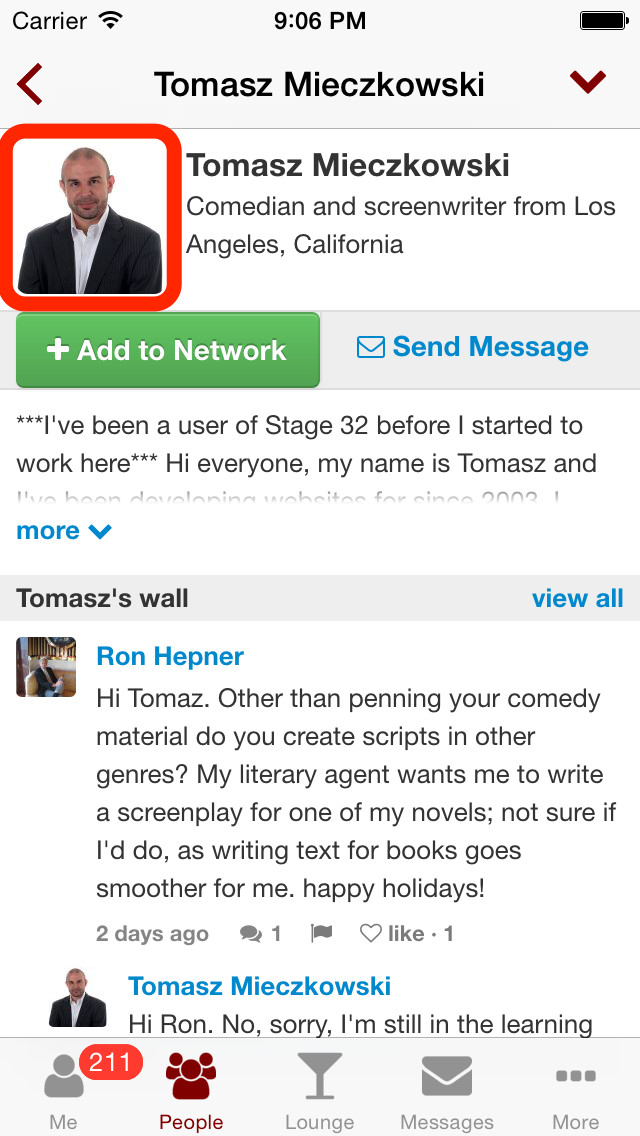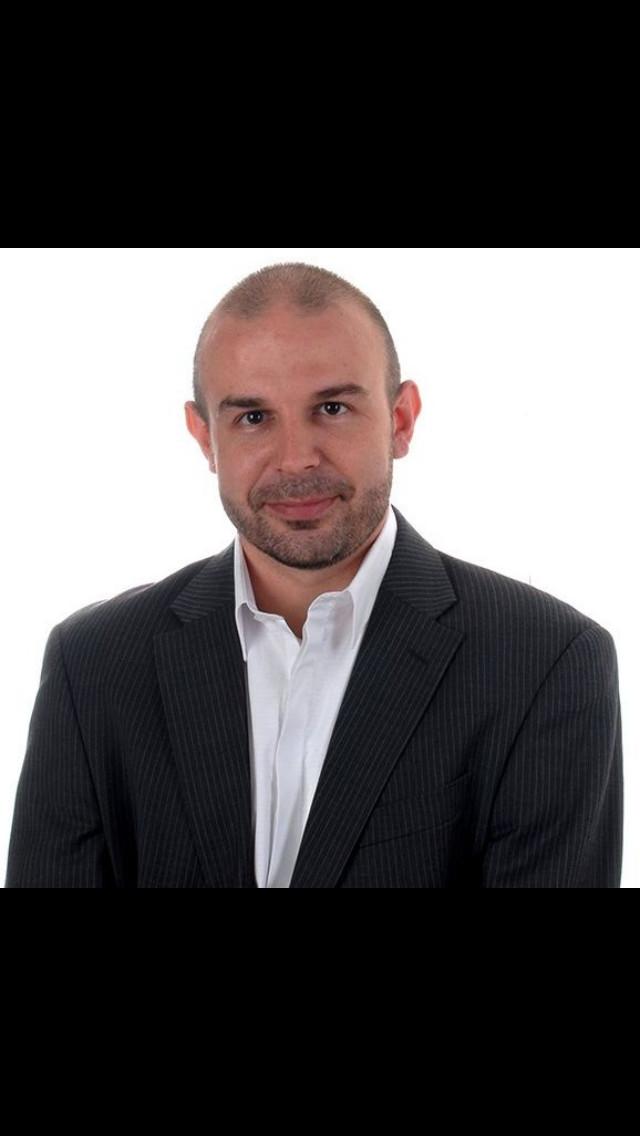 ---
7) MESSAGES - Managing your Stage 32 Messages has never been easier:
Swipe to delete private message threads or individual private messages
---
8) JOBS - Now you can search for jobs directly from your phone:
---
We ask you to please share the news of our newest version of the Stage 32 app with your fellow creative peers by sharing on social media, making posts on your blog or in relevant forums, or just by old fashioned word of mouth!

Thanks and enjoy!

RB
---
Like this blog post? Please share it on social media (Facebook, Twitter, LinkedIn, email etc) by using our shiny new social media buttons at the top of the blog. Or post to your personal blog and anywhere else you feel appropriate. Thank you.
As always, we welcome thoughts and remarks in the Comments section below...