Imagine being invited to be part of a writing team for a European television show.
Or having a producer ask you to rewrite an old script.
Also imagine a different producer ask you to tackle a script to bring their story vision to life.
Or having a television star and his manager ask you to shape their thin story idea into a feature script.
Just imagine.
Now imagine doing this without being paid upfront.

These are all ventures that I've put my sweat, blood, and creativity into with varying degrees of success.

Remember the old Popeye cartoons? If you do, perhaps you remember J. Wellington Wimpy, who assured his buddy that: "I will gladly pay you Tuesday for a hamburger today." From my experience, this ancient cartoon character's statement pretty much sums up the world of signing option agreements with producers looking to sell a project. I know there are lots of screenwriters that loudly proclaim they won't do anything without being paid. These same folks also contend they are holding out for lucrative option fees for their spec work.

Unfortunately, many of these writers may be waiting a long time.


Writing On Spec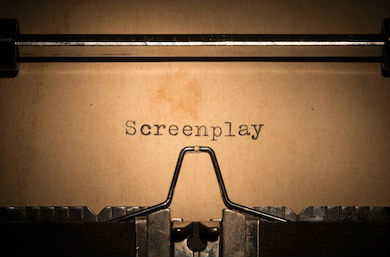 Let me pose the following question: If you're a producer with a track record and you're looking for a project to interest investors, a well-known film actor, or production company, why would you want to pay a ten or twenty-thousand dollar option fee for a spec screenplay that you're not certain you'll be able to sell?

Particularly when it's been a year, or considerably more, since you've had a payday from your last film venture?
The simple answer is most producers aren't going to pay you up front to option your script. So if you're going to forego your goal to get paid, then why work with a producer, director, or agent who wants to option your script? Why spend time writing a concept put forth by a producer for no up-front money?

I know there are plenty of screenwriters who won't do that. So, why have I worked for free?
I did it because my end game is to make films that, hopefully, exceed the low-budget category.

Consequently, I've had scripts put in to the hands of a number of recognized studios, agencies, and industry people. This includes: Ridley Scott Productions, Tyler Perry Studios, William Morris Endeavor, Martin Scorcese, Depass Jones Agency, Emmett Furla Films, A&E Television, Paramount Studios, and a number of others. I never would have been able to get my work in the door at any of these outfits without working with representatives that had the necessary contacts to get me there.

And, these individuals believed in my talent and put their sweat equity into trying to sell it. To me, these relationships are not only valuable but also the key to succeeding.


There are Pluses - and Minuses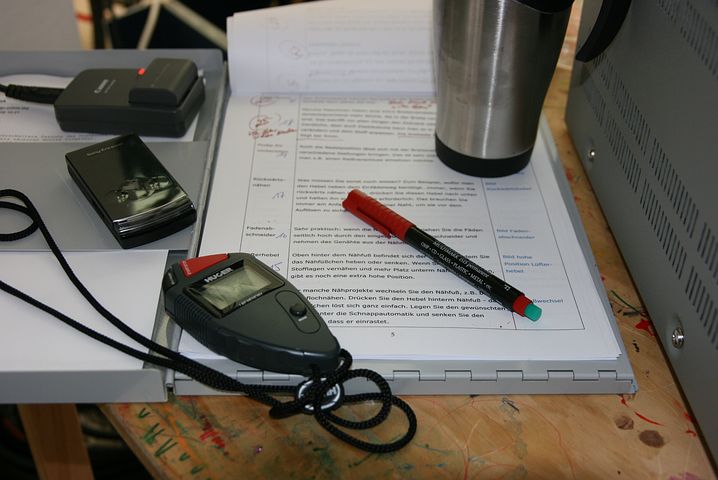 The downside of gambling on people to further your writing career is that many producers and, as I discovered this year, actors, don't have a clear picture of what they're looking for. They may have what they believe is a strong vision or idea in their brains, but are unable to convey in any sort of written or verbal form.

For example, I worked with a producer on several scripts, and, a few years back, attempted to bring his idea for a horror story to fruition. I couldn't bear trying to stick with his poorly written treatment and he hated my script. This same scenario happened to me several times.

Last year, I worked with producer Sean Hoessli (Palm Swings) to craft a script about rampage killer, Christopher Dorner. Sean challenged me to do some of my best work and was crystal clear about his vision. This included providing me with extremely detailed suggestions about what he wanted to change after I finished my first and second drafts. The screenplay, Unconventional Warfare, recently generated interest from several other parties and was a semi-finalist at the Finish Line Script competition, too.

So how do you decide if a producer or other interested party is worth the time it takes to write a spec screenplay?
In my opinion, the answer is based on two things:
First, the person shopping your script believes in your talent.
Second, that they can access industry people who would not read your work without their representation.

For example, without the help of a producer, I wouldn't have been able to get three of my scripts into the hands of the Vice President and President of Tyler Perry Productions (TPP). I have an email the producer forwarded me from TPP that said the VP was a fan of my writing. He's also the reason my script was passed on to the President.

This year, I had the opportunity to take a few meetings with an established television/film actor on a hit network show. This started as a paid gig from the actor's manager to rewrite a two-page treatment. However, I rolled the dice and told the actor I would appreciate a shot at writing the feature script on spec. I did this because the actor has excellent connections to major production companies. Though this project ultimately didn't come to fruition, I was glad to have the experience doing the pitches and having my work being taken seriously by the actor and a producer with a huge track record.

Finally, I look at anything I write as a positive experience, whether I get paid or not. For me, the goal of making films is not an all or nothing endeavor. This year, I was paid for writing four short films. I also signed three option deals for feature screenplays. However, my long range goal is making films with substantial budgets. This week, I have a well-known producer reading a script I wrote for another Indie producer three years ago. Additionally, I signed a write to shop agreement with the De Pass Jones Agency for the first idea I ever created nearly eight years ago.

So I'll continue to roll the dice on promising leads, keep banging out scripts and do my homework on who I believe can help me accomplish my goals.


Phillip E. Hardy is creative maverick, who can craft compelling stories in every genre. He is a ten time optioned screenwriter, who is currently having four projects shopped by producers including Shaun O'Banion, Richard Clark Jr, Sean Hoessli and has signed a shopping agreement with de Passe Jones Entertainment. His work has been in front of Tyler Perry Studios, Paramount Studios, Ridley Scott, Martin Scorsese, William Morris Endeavor and many others. He has placed and won over a hundred film festivals and contests including Page International, Austin Film Festival, Cannes Screenplay, Shore Scripts, Screencraft, Beverly Hills Film Festival and Harlem International Film Festival.
Phillip has obtained a bachelor of science in business management, a master of management and is a Stanford University Certified Project Manager.

Phillip E. Hardy at IMDb: http://www.imdb.com/name/nm5338286/
The Script Gymnasium: http://www.thescriptgymnasium.com

Email: Phillip_hrdy@yahoo.com
---
Like this blog post? Please share it on social media (Facebook, Twitter, LinkedIn, email etc) by using social media buttons at the top of the blog. Or post to your personal blog and anywhere else you feel appropriate. Thank you.
As always, we welcome thoughts and remarks on ANY of the content above in the Comments section below...