Just DO IT!



Don't let a PASS get you down!

Get Up! Go on and WRITE!

Be successful by NOT having everything you want!

Do you want to be a screenwriter? If so, you probably like to write and write and write. If you don't like to write, this job is not for you.

What I've realized about this industry is that it's not as glamorous as everyone thinks it is. It's hard work and you have to be proactive and highly organized to stay on track. Thanks to Stage 32, we have everything at the touch of our fingertips. It's the only place on the face of the earth that has the resources and educational tools located on one site for the entertainment industry. (Note: You must use them to make them work for you. I still have several areas of the site that I need to dig into.)
So how can someone balance God, family, work, community and still have time to write?

Well, it's possible and I'm proof of that! Did I mention that I'm 53 and work a full-time job?

My "ah-ha" moment came in two parts. The first part was when Joey from Happy Writers told me that I needed to concentrate on either acting or writing and that if I wanted to be a screenwriter, I needed to do it! His suggestion took me back to several experiences in my life.

FLASHBACK

When my son was still of "car seat age," he heard the frustration in my voice while I was focused on all I had on my agenda. Apparently, I was listing everything out verbally. At one point, he said this: "Mama, why don't you just do it?" Out of the mouth of a babe! His statement is something I've carried with me throughout my life.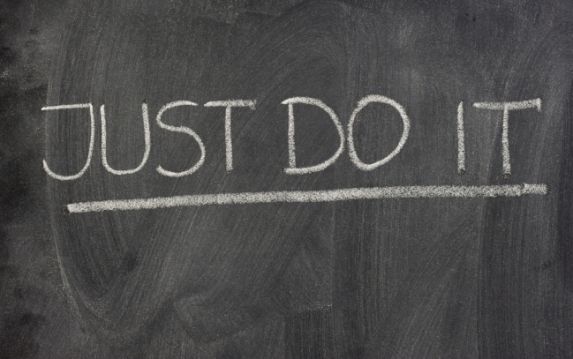 When my mother was trying to console me from the news that my first marriage was ending, she sat with me, my head in her lap. While I was crying, she told me "You must get up and go on with your life. You can't let this get you down." My mother died a year and a half later, but her words live on.
When my daughter was in her teens, she was watching a television show that talked about women who "had it all." She said to me "Mama, you have it all." Wow! I explained to her "Yes, I have God, family, a job, and all the material things society deems as successful, but I had to give up something to have it all." I was not able to stay at home with my children and watch them grow up in order to have it all.
Growing up, my parents both worked full-time. However, when they came home each day, we were their PRIORITY, and they would often teach us how we had to put God first and help those less fortunate than ourselves.

Each of these events can be applied to our screenwriting careers.

END OF FLASHBACK

The second part of that fabulous ah-ha moment was in church. I've attended church all my life (you'd think I'd heard all they could say by now), but one Sunday during the sermon, it hit me… it didn't matter what I did as a career or in my personal life… a wife, mother, grandmother, admin, actress or writer. If I didn't put God first and learn my faith, and share it with others, I would never be fulfilled. That evening, I had a heart-to-heart talk with God and asked him if He thought I was ready to do this thing.

The next day, I received a network request from a producer on Stage 32 (again, thank you Stage 32). I responded with the usual "thank you", but because I read his profile and knew he advertised previously for a screenwriter, I took that next step and told him I hoped he was doing well with his movie. I did this not to capture a gig, because he was no longer advertising. I did it because I truly wanted the best for him. He responded back and replied he was still in need of a screenwriter! Who knew! Although I must be careful not to breach the contract, I will tell you that a month later, the first draft of the screenplay was finished and money was in the bank.

You must want to do this not only because it is your passion, but out of the will to help others as well. I want to take not only my ideas, but other people's ideas and make them the movie they want to make. I care when I see someone else pursuing their goal!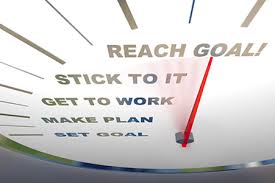 I'd also like to emphasize that in the screenwriting world, not having a good support group is a stumbling block. You must find that group of people who share the same interests and will support you when need be. They will also help you with script ideas.

My sister gave me the name and idea of my second script. And several times a year, I try to spend time with friends. They are a very strong support group. Around a campfire in Virginia, my friend gave me an idea for a horror/thriller, which is not my normal genre. The script is about three-fourths complete. How cool is that?!
On a trip to Italy, I met a beautiful Italian gentleman who allowed me to read his script. Great movie! Oh my! I must correspond with him and tell him about Stage 32! Not only was I able to share my thoughts with him, but the friends I traveled with were some of the best encouragement around!

On a trip to the lake, I shared scripts with more of my girlfriends. We're currently planning a script retreat, where they'll help me improve upon those scripts I'm trying to have optioned.
Are you getting my drift?
In addition to all of these life experiences, below are the tips I follow to keep from being stressed. Hopefully, they will not only help me to go "full time" in this wonderful industry, but will help you reach your goal in whatever you are trying to pursue.
First thing you need to do is opt out of organizations and activities you really don't need. I gave up my part-time scribing job. The little bit of money I earned was a drop in the bucket compared to having a screenwriting career. I also discontinued my monthly admin meeting. Now Stage 32 is my training arena!
Unsubscribe to emails you really don't need. We spend a majority of our time going through email.
Take control of social media. Don't spend every hour of the day on it. Yes, network, because that is the best way to connect. Social media is a good thing if used properly, but use it to your advantage and don't let it control you.
Clean out the clutter in your home. Americans spend the majority of their time keeping up with their material things when they could be drinking coffee on the porch… or writing.
Writing a screenplay, to me, has two different stages. The first stage is the thoughts in your head that are always twirling around. Except for an occasional deadline need or an email correspondence, I take the weekend off with my family and church. This will keep the balance. Just because my hands aren't typing doesn't mean I'm not working! If you have the scenes thought out, when you sit down, typing will flow much better.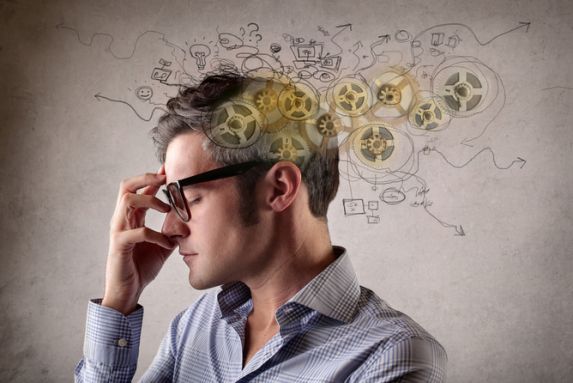 Put your faith first. Whether you are Christian, Catholic, Jehovah Witness, Muslim, Jew, Buddhist, Mormon or Atheist. (Please forgive me if I left one out). We are all in this life together and we must be strong in the love that brings us together, despite our different religions and cultures.
When I leave my day job, I must focus on church, husband, family and chores, so when do I have time to write? During my lunch, of course! You can write an entire screenplay during your lunch… I did. There were two days during the month I was off from my day job and spent an additional four hours each day on the script, but the remaining time was spent working through lunch with my door closed. Don't have an office? Go to your car during lunch and type. If your employer is flexible, ask to work four, ten-hour days one week out of the month and on your day off that week, when everyone else is at work, write!
One thing that society drills in our minds is perfection! "Keep up with the Joneses!" But, how much writing time does that take up? I say, let the dust gather; don't worry about keeping a spotless house and a super clean car or working overtime just to purchase a new car when you have two already! You can't do it all and write too! Perfection does not exist in the human form. It just doesn't. On the other hand, when you get that big gig, you can delete this whole paragraph… except for the perfection and human form thingy.

Take baby steps to your goals. Don't think it is going to happen in one day and don't think you need to get everything done in a couple of weeks! Take it one word at a time, one network connection at a time, one screenwriting class at a time. JUST DO IT! Oh, and make sure your script is formatted correctly… an error I made on several contests. Also, drink your water and get eight hours of sleep!
One last factoid… Stage 32 cares! It's not always about me! It's about us! LET'S DO THIS THING… TOGETHER!
---
Like this blog post? Please share it on social media (Facebook, Twitter, LinkedIn, email etc) by using our shiny new social media buttons at the top of the blog. Or post to your personal blog and anywhere else you feel appropriate. Thank you.
As always, Jessica is available to answer any of your questions or remarks in the Comments section below.