Yesterday, we were thrilled to announce that Stage 32 CEO RB's book Crowdsourcing for Filmmakers: Indie Film and The Power of the Crowd is the textbook for the first-ever crowdsourcing class to be taught at a major US university! This triumphant news is the product of a powerful industry relationship that has been years in the making between RB and fellow filmmaker, Marty Lang.
Now, it's time for you to meet the actual students from University of Central Arkansas who will be taking Marty's class!
The students will be in the comments below today, so let's all give them some support and encouragement as they navigate into a future filled with filmmaking and content creation!
In the video below, we are excited to share RB's first meeting with the class. Whether you are in the classroom yourself, or a long-time filmmaker in the field, you can take a literal page out of RB's book regarding crowdsourcing. Watch the video to learn the differences between crowdfunding and crowdsourcing, the secret behind why so many traditional crowdfunding campaigns fail, how to authentically grow your network over the long-term, and more!
Want a FREE audible copy of the book? Click here!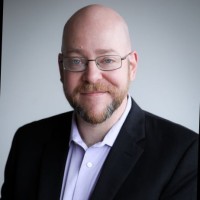 Award-winning filmmaker and professor of the class, Marty Lang, shares a bit on his own successes using crowdsourcing and the ability to create films no matter where you live:
"One thing I've really thought a lot about in the last few years is the necessity of living in a "film hotbed" to create your work. When I made RISING STAR, I was able to really engage a lot of people in my home state of Connecticut to help us make that film. I had always thought I'd use that to springboard me to a career where I'd work in a major film city like LA or NYC. As I've learned, though, social media and crowdsourcing can truly allow anyone to create a sustainable career in any part of the country - or the world. If you understand how to build an audience, crowdsource the elements you need for your projects, and engage a crowd that's connected to your work, you've already got everything you need. You really can do it anywhere. That's been a freeing idea for me. I've done more in Conway, Arkansas, the last six months than I have the last four years in Los Angeles. It's possible anywhere."
Where do you want to source your next film? How has crowdsourcing helped you make your independent film? Comment below to share your story!
---
Let's hear your thoughts in the comments below!
Got an idea for a post? Or have you collaborated with Stage 32 members to create a project? We'd love to hear about it. Email Taylor at taylor@stage32.com and let's get your post published!

Please help support your fellow Stage 32ers by sharing this on social. Check out the social media buttons at the top to share on Instagram @stage32online , Twitter @stage32 , Facebook @stage32 , and LinkedIn @stage-32 .