I received an amazing testimonial recently that really humbled me and gave me such a feeling of success and achievement, that I really feel as though I have 'made it'. There's a saying that says something like... 'Everyone is famous among those they know' and I really do honestly feel like that right now, the testimonial really lifted me and made me feel as though I must be doing something right and I'm so chuffed with it, my head really is too big to get through the door and I am unashamedly showing everyone the testimonial. I am very proud of it and I'm banding it about as though it's a certificate for a degree or something. I am very grateful to my client who wrote it and I cannot wait to work with her again.
My mission in life has always been to do the very best I can in whatever I do, it's something my Father taught me, his exact words were, "put the very best of yourself into everything you do and you'll never go wrong' and I have always stood by that, it doesn't matter if you succeed, or fail, it only matters that you did your very best and that in itself is a great achievement.
I nearly gave up on my business a few times. I needed to work, my children were growing up and would soon be off and living their own lives, I had tried to work on and off through the years when my girls were young and I did different things, secretarial mostly and I managed to find an assistant job in a nursery and I worked there for two years. I was eventually asked to leave because they wanted me to train and become qualified, but that wasn't where my heart was, so I left and started looking for something else.
In the meantime, my best friend was writing a novel and she asked me if I would edit it for her. I didn't have to think twice and I was very excited about the prospect, I had worked in editing before, for a company who produced their own books, so, when my friend asked me to edit her novel, I was in my element and loved it so much, the thought came to me that this was what I wanted to do, but trying to get a job in publishing was impossible. I had been out of the full time work place for 16 years and a lot had changed in that time, I didn't have enough experience, I didn't have any qualifications because I went to work straight from school and everything I applied for came up, "no thank you".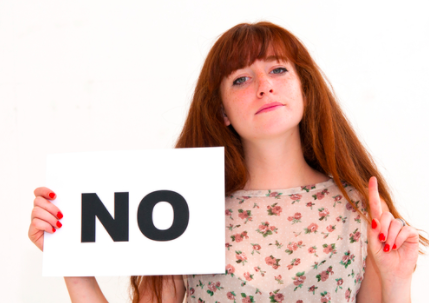 During the process of editing my friend's novel, it slowly dawned on me that I could try doing this myself, set up my own business and be a freelance editor, but I wanted to take it one step further. I wanted to be an agent, which meant finding publishers for my clients. I discussed the idea with my husband, family and close friends and they all thought it was a great idea and I got the 'you don't know till you try' speeches and I didn't have anything to lose, so I went ahead. I did a lot of research, a lot of reading and studying publishing companies and what they want from a manuscript. I bought myself the Writer's and Artist's Yearbook, which lists registered publishers and agents and also has a lot of advice for writers. I lapped it all up like a sponge. I designed a website all by myself, with just a little bit of help from my husband, I had business cards made up and spent my time promoting myself as much as I could. I had a logo designed and I started with three clients, but I soon realised it was much harder than I had ever thought it was going to be. It was very time consuming, stressful and not lucrative at all. I wasn't making a penny, because my contracts were all on a royalty basis and publishers were not accepting me and so, because I wasn't affiliated to any publishers as an agent, it was virtually impossible, actually let's change that to totally impossible, to get my foot in the door.
After trying, trying and trying again, determined not to give up, I realised I would have to change the way I was working, because if it was going to be a success, I would have to get rid of the aspects I couldn't do and work on the aspects I could do. So, reluctantly, I stopped trying to make it as an agent and just concentrated on editing and proof reading. This was so much better, I could charge for my time, do the job I was being paid for and it became much easier with no stress. I was getting the odd jobs here and there, but the jobs were very sporadic and there was a lot of time in between work and though I was promoting myself and talking about to anyone who would listen, I wasn't getting anywhere and it was getting harder and harder to find clients. It got to the point when I was starting to think that maybe I would have to wind it up, give up completely and start looking for something else.
Then, one day I got a message from my friend. She told me that something had popped up in her timeline on facebook that she thought I might be interested in, she had no idea what it was for, or about, it was literally just a logo that said, 'Stage 32'. My friend knew I was very interested in the theatre, especially musical theatre, I'm a lyricist/songwriter as well (that's another story) and she thought I might want to see what it was all about. I thanked her and said I would look into it.
I clicked on the link and found myself on the Stage 32 website. It honestly felt like I would imagine Dorothy felt when she found herself in Oz, only there were no bad witches or baddies, just the yellow brick road, the Emerald City and everything as wonderful as that. Never had I imagined there could be a place as this, just for creatives.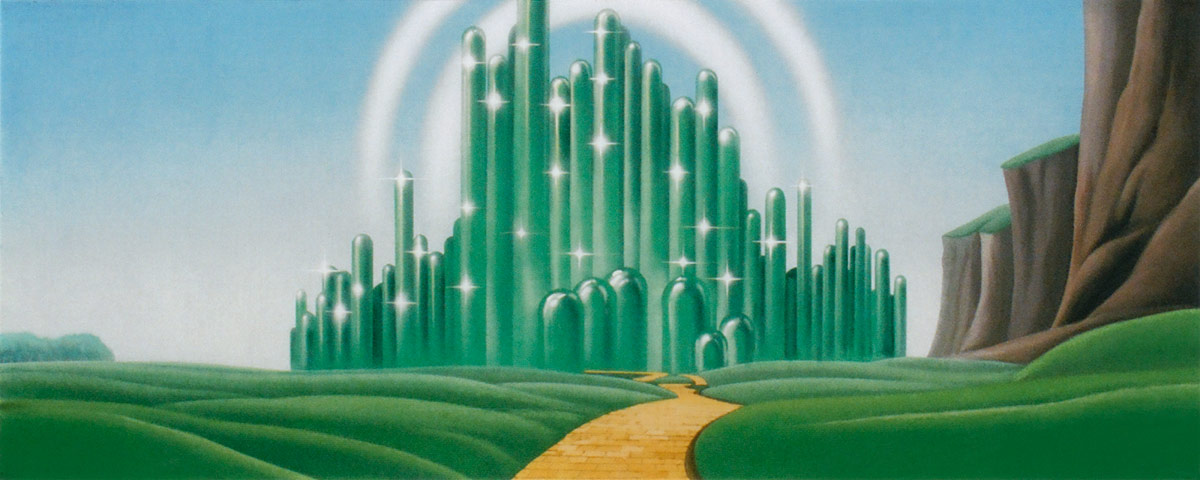 At this point I was seeing it from my song writing point of view, but I noticed film directors, producers, film crew - people that 'civilians' just don't have access to, kind of like if you go to a studio to watch a programme being filmed, the fascination for that world, being in a bubble, being in a place that you wouldn't normally be in and feeling like you belong, that you are with like-minded people who won't judge, who will accept you for who you are, what you do, who encourage and help, that you don't have to worry about asking questions and being rejected.
I noticed respect, kindness, positivity, there didn't seem to be any 'you can't do that', or 'you shouldn't do that', nowhere did anyone say that someone else wasn't good enough, or that they didn't have this qualification or that qualification, it was just full of great advice, uplifting discussions and everything any other social media site wasn't. I couldn't get enough of it. I very soon realised that screenwriters were also members of the site... oh my goodness, this was like winning the lottery... screenwriters... I wondered if they would need an editor.
If I was going to edit screenplays, I would have to learn how to write one and I started posting and asking questions and everyone was so helpful. I did my own research as well and I started making contacts by networking like crazy and it was wonderful. One member was kind enough to let me edit his screenplay in order to gain experience and he was very pleased with the result. This gave me confidence and a little bit of credibility. It was fascinating to learn the rules of screenwriting and I am still learning, because as well as the usual spelling, grammar, continuity, character and story development issues, there is also format and each screenplay is different and sometimes something comes up I'm not sure of and I know I can ask anyone here.
Through posting on 'Introduce Yourself' weekends, now and again posting about something I was doing and commenting on other people's posts, I was starting to get enquiries and I led them to my website and slowly, work started coming in, but not just screenplays, people who had also written books and wanted an editor to help them with work other than screenwriting.
I love the diversity and the many different personalities of the clients I work with and people from all around the world as well, which is just incredible, I've worked with clients from the US, Europe, Africa, as well as the UK and Ireland.
It has been a slow process since joining the site, but I haven't given up and in the last couple of months I have had clients queuing and I absolutely love working on such different genres and in my diary now, I have a full length YA novel, a Sci-Fi thriller screenplay (which is a trilogy and I'm about to start work on the second episode after completing the first), a spy thriller novel and a comedy animation screenplay, all from networking on Stage 32 and inviting members to write blogs for the site as the Official Editor. I'm being recommended as well, which is really great and I am so grateful that my clients are so happy with my work and I am hoping it will build up even more from here.
The key to it all is networking and gaining as many contacts as possible, it does take time, but once the momentum builds, it's amazing. I know some people have said that they prefer to network only those who hold the same interests, but that to me is unproductive. You never know who knows who and what contacts someone might have that are not in your particular line of business. Does it really matter if you have 50 contacts or 6,000? It's all about word of mouth as well as direct contacts. The more you have in your network, the more chance you have of finding the right people for your projects. So far, it's worked for me.
Thank you R.B. and the rest of the team for everything, you do an amazing job and I am so grateful and appreciative to be a part of this amazing site.
OH, the testimonial, I almost forgot...
"Working with Rosalind Winton of One Voice Literary Agency on my screenplay was a real pleasure and I would highly recommend her editing services to anyone ready to take their script to the next level. Rosalind is a consummate professional and her speedy turnaround time, her meticulous attention to detail and her whole-hearted commitment to staying true to the essence of the story were very apparent throughout the entire editing process. Not only that, her warm personality made the process both fun and enjoyable, while also allowing her to deliver the necessary critiques with grace, tact and ease. Her 'over and above' approach to editing make me look forward to consulting with her on many more projects up ahead" - S.J. Robinson, Screenplay 'Project Code-X: The Alpha Plan'.
About Rosalind Winton
Rosalind lives in South West Hertfordshire, which is just outside London, England and as well as being the official Editor for Stage 32, she has her own literary editing business, One Voice Literary Agency. She began her editing career working in Central London as a Personal Assistant for various companies and came into editing while working for The International Institute For Strategic Studies from 1987-1995. Since setting up her business, she has edited everything from full length novels, novellas, children's YA and picture books, non-fiction, articles, blogs, business reports and websites and since joining Stage 32, editing screenplays and television scripts. Rosalind has successfully edited, produced and voice recorded a short audio story called the Bear On Lonely Lake by Daniel Buckner and she is producing a poetry anthology with her own and the poems of five other very talented authors that she hopes to publish by the end of the year (2017).
facebook.com/OneVoiceLiteraryAgency
---
Like this blog post? Please share it on social media (Facebook, Twitter, LinkedIn, email etc) by using social media buttons at the top of the blog. Or post to your personal blog and anywhere else you feel appropriate. Thank you.
As always, we welcome thoughts and remarks on ANY of the content above in the Comments section below...